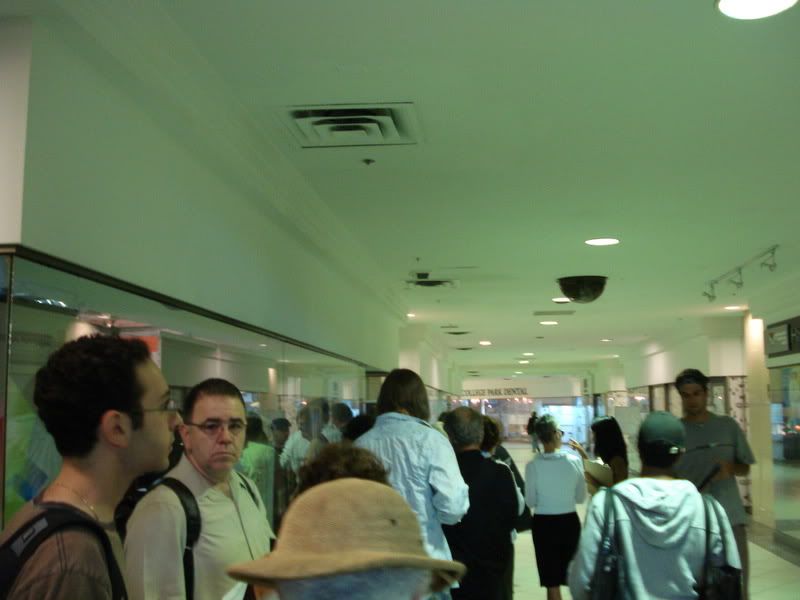 I arrived bright and early (ok, 8:30am isn't that early...) at College Park to pick up all the things for the next step in the planning process! There were a fair amount of people there, but I arrived 1/2 hour early and once they started letting the line in it only took 20 minutes to get my stuff. Oh, what a happy camper I was to have the official film guide as well as the program book!
I was floored that when I bought my book I was handed this huge bag and there was all this stuff inside. A co-worked was thrilled and say "Oh! Can I look through your swag?" Swag eh? Sure. Some of it was great stuff like a yellow/green highlighter which you need to fill out your advance order forms, Lindt chocolates and a $5 Starbucks card. There was also a great little put together about the Canadian films at the festival. Top points for that! There was a lot of promotional stuff as well. Here's a picture (I was only expecting the three things on the very left)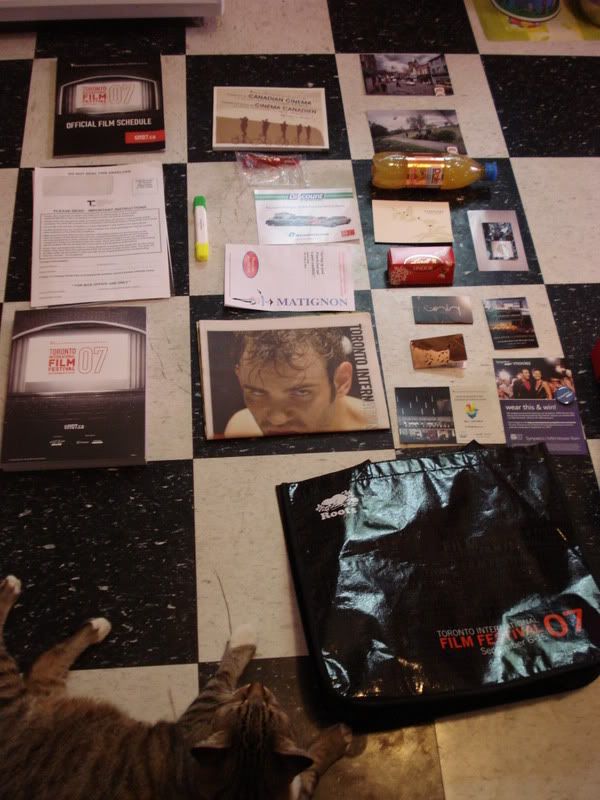 The cat wasn't in the bag, he just likes to be near, in or on them.
Well I know how I will be spending my night, I've got the all the essentials out and ready. All I need now is a cuppa tea.