Day 10 of TIFF 07, we are at the end of this glorious journey and it all feels so surreal. Of course, it started with being the chilliest day of the fest which is always nice. I'm very thankful that I only was in one outside line up and that only lasted 15 minutes. No ballots today for voting for people's choice and it was strange to leave the theatre without hearing the lovely volunteers calling for ballots and reminding us to fill in the title of the film. Even stranger was leaving Scotiabank around 2:30pm with no TIFF-ness in site. Box office gone, festival daily gone, 'the board' gone, staff gone all gone! No wonder the rest of my screenings were at other locations.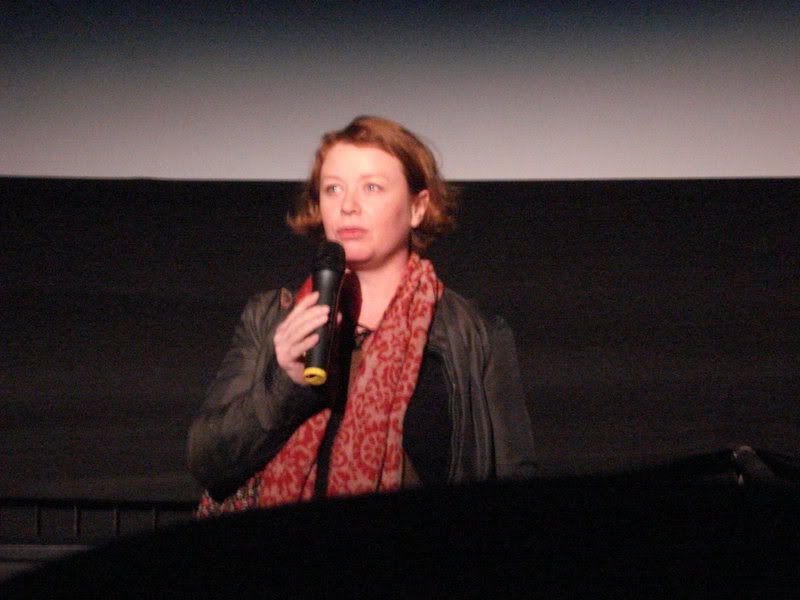 Nanouk Leopold, director of
WolfsbergenWolfsbergen
Dir: Nanouk Leopold
Reason to see: Drama, human stories, from The Netherlands.
Impressions: Absolutely amazing film about life and family. Stellar acting, calmly dramatic storytelling. I would not be able to say that this is anything short of outstanding, it is a complete cut above. Along with
Boy A
it's tied for best drama of the festival for me.
DAINIPPONJIN
Dir: Hitoshi Matsumoto
Reason to see: Woot! Fit in another Midnight Madness! I don't even remember what it replaced, but I'm happy.
Impressions: I wasn't sure what this film was about going into it, after listening to the intro, or for quite a long period of time during viewing. Once I finally figured it out I realized you aren't really supposed to figure it out. It feels like one part faux documentary and one part monster movie. It had a lively and responsive crowd and I can say with confidence it was the most bizarre film I've seen this year.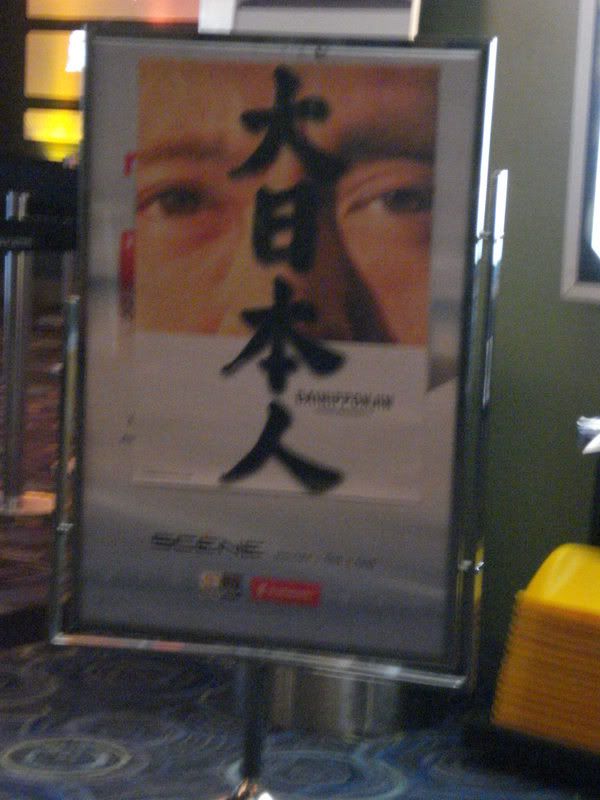 DAINIPONJIN
poster
XXY
Dir: Lucía Puenzo
Reason to see: This one fit snuggly between another two films after I swapped to a second pick somewhere else. It's all about the timing.
Impressions: A daring drama centred around gender and identity with a very powerful performance by Inés Efron. I enjoyed the pace and storytelling style however sometimes I found some of the symbolism a little over the top but all in all a great film.
My Winnipeg
Dir: Guy Maddin
Reason to see: I repeat, Dir: Guy Maddin. He's an artistic genius, I will see anything he does. His films are out of this world, textural, vivid and bizarre. And Canadian to boot!
Impressions: Lovely, artistic film by the phenomenal Guy Maddin. Texturally and layered imagery, bizarre ideas and collected information about Winnipeg and a great narration. I was every so slightly disappointed as I heard that in the first screening Guy Maddin did the narration live so I crossed my fingers this would be the case tonight, but alas it was not. All in all it was a great way to end the festival with some homegrown excellence.
Highlight of the Day:
Q&A for Wolfsbergen with director Nanouk Leopold, there was a fair amount of time therefore many questions were answered but overall I loved her attitude and honesty.
We'll that sums up today! I am planning to post my fave films and experiences shortly as well as reviews and Q&A's over time, likely to parallel theatrical release when applicable. I hope everyone had an amazing TIFF 07!