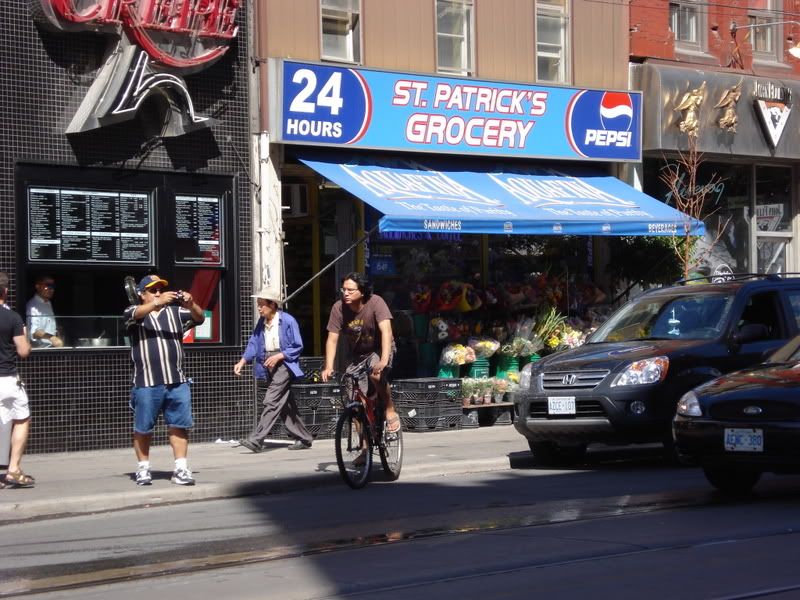 Today was the first day I had a screening at Scotiabank (I still think 'Paramount' in my brain though), and nearby is one of my favourite convenience store: St Patrick's. They have great pick up and go food including sandwiches, salads, and often 'real' food like some carrots, a piece of cheese and fruit. The staff is really nice and they always have flowers out front. The only thing is - just be sure that I don't see you take the last egg salad sandwich, because you will so be in trouble.
Today is officially substitution day! Three out of five of my original picks were not available so was surprize after surprize after surprize. The two that were on my original list were
Beyond the Years
and
Man of Cinema: Pierre Rissient
.
Seating at the Bader: Quite a nice theatre, but after watching 2 subtitled films I was needing to sit very straight at attention to see the subtitles. Today I decided to check out the seats along the sides of the theatre and I loved them! So much better for me, but then again I'm 4'9" so your mileage may vary. They are single seats though so it's not very suitable when going with a larger party.
Amours d'Astrée et de Céladon, Les
Dir: Eric Rohmer
Reason to see: Random substitution and director's name sounded familiar.
It took a while for me to get into this film but once I did it was quite worth it.
A historical romantic comedy described as a 17th century interpretation of 5th century story. Mostly beautiful young people and a relationships that goes awry. I likened it to Twelfth Night. The audience loved it, there was much laughter and enjoyment and the occasional peanut gallery comment. Great chemistry between the title roles, and various others throughout. Infectiously enjoyable.
No Q&A
Beyond the Years / Chun-Nyun-Hack
dir: Im Kwon-taek
reason to see: Masters program + Asian directors usually = amazing. I also missed seeing Chihwaseon in 2002. Story sounds compelling.
Revolving around the tragic tale of a brother and sister pansori drummer and singer whose lives grow apart over the years, this film is an astonishingly emotional experience. The music and the performances are wonderful and it drew a huge crowd.
No Q&A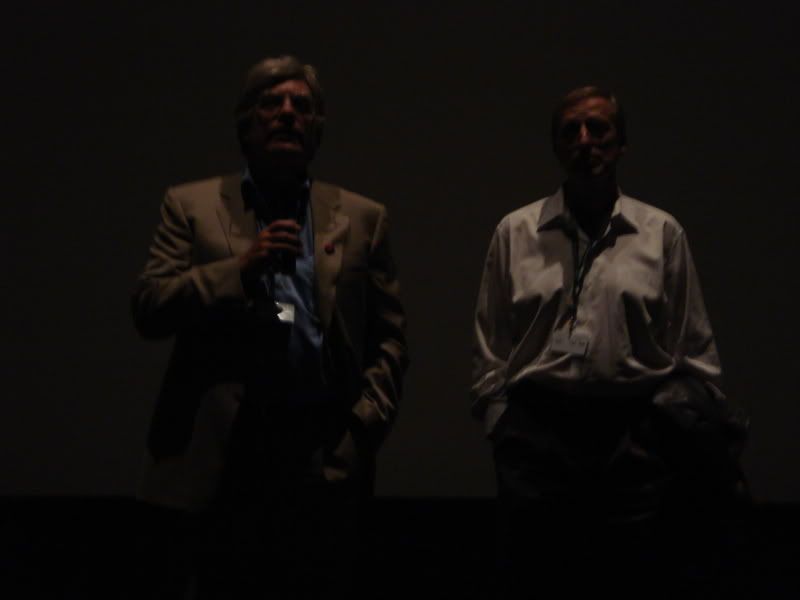 Director Peter Raymont, Ariel Dorfman from
A Promise to the Dead:
The Exile Journey of Ariel DorfmanPromise to the Dead: The Exile Journey of Ariel Dorfman, A
Dir: Peter Raymont
Reason to see: This is my 100% wildcard. I had not anticipated at all that I would need a second for this timeslot. Alas, after reading the description it sounded good and it was a documentary too which I don't normally end up seeing at TIFF. Something new every year!
First standing ovation I've seen this year. Ties with Le Voyage du ballon rouge for fullest house I've been in so far. A very compelling tale of social activist and writer Ariel Dorfman, and his various Exiles. I was so impressed by his articulation of ideas as well as his message for non-violence.
Q&A with Peter Raymont and Ariel Dorfman,
see transcribe of Q&A here
.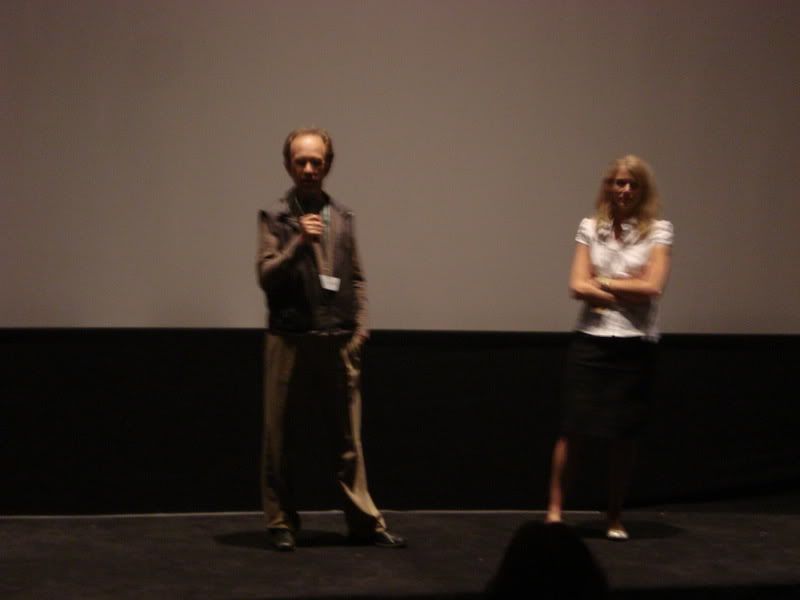 Director Todd McCarthy (left) from
Man of Cinema
Man of Cinema: Pierre Rissient
Dir: Todd McCarthy
Reason to see: Film about Pierre Rissient, behind the scenes of in the film world. Yep, got me.
Fascinating man in a wonderful film. Even if just to make note of the titles to add to you 'too see' lists. I found him completely inspiring in his enthusiasm for film and for persisting to make thing happen. Tons of footage of films in this film as well as lots of interviews including Clint Eastwood, Jane Champion and HSO Hsiao-hsien. A great film for any cinefile.
Q&A with Todd McCarthy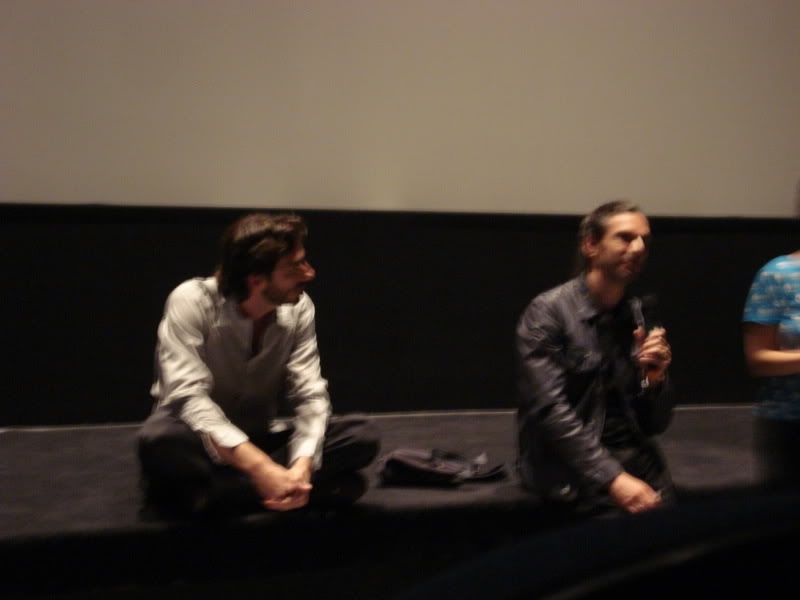 Director Gonzalo Lopez-Gallego, actor Leonardo Sbaraglia from
King of the Hill
King of the Hill / El Rey de la montaña
Dir: Gonzalo López-Gallego
This was my fourth and final choice for one night. Might be a bit brutal... we shall see.
Very sucessfully tense film with amazing performances. In general, it was a bit violent for me in general but I did think it had a good story and was making and interesting point. There definately was tension in the room throughout the film which quickly lead to warmth for the film during the Q&A with Director Gonzalo López-Gallego and actor Leonardo Sbaraglia.