It feels almost strange that I only went to 3 films today. It was intentional, so I could get some sleep after going to midnight madness last night. Even so it ended up feeling like a well rounded selection of films yet again. I was also very happy today as one of my selected screenings was
M
, which is the film I was most looking forward to this year.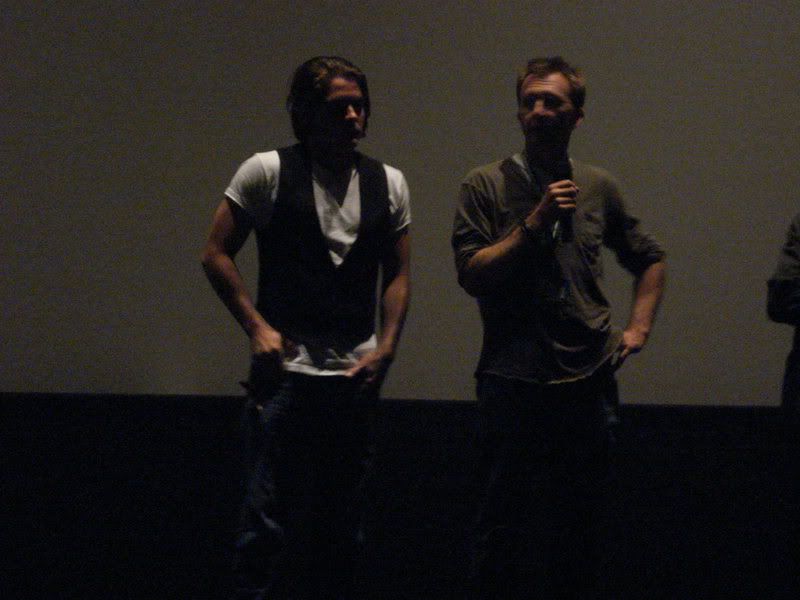 From the

Normal
Q&A: actor Kevin Zegers (left), director Carl Bessai (right)
Normal
Dir: Carl Bessai (
Unnatural & Accidental
)
Reason to see: Canadian film with Canadian Actors (Carrie-Anne Moss, Callum Keith Rennie) set in Vancouver. Yep, I'm there.
Impressions: I had a couple of challenges settling into this film. First was a chatty couple sat beside me, and then I moved (they were chatty preshow and 2 spots away in long row where we were the only three people). I felt a little bad and awkward that I moved, and ironically they ended up being quiet during the show. Then during the film, the guy in front of my was using his blackberry for a good 30minutes, scrolling, reading, typing. Their screens are pretty bright so it was pretty distracting. He eventually left and only then did I start really watching. The subject matter was pretty sad as the basic premise is around grief and grieving. I felt the characters were well developed and touching and the acting was good as well. It's always great to see so much Canadian talent in one production.
M
Dir: Lee Myung-se
Reason to see: This is by far my most anticipated film of the festival this year. I absolutely loved Duelist from 2005 which combined a beautiful story, fantastic visuals and tugged at the heart strings but also and soaring swords. I'd be happy to see anything by Lee Myung-se and now I know why the fans in the audience that year were so excited and I undoubtedly will be one of them this year.
Impressions: A truly wonderful film to watch. The visual description is so delicious and varied, layer upon layer of sights and sounds. There was an air of mystery to everything which perfectly pararelled the story. Not to be missed for us visual folk. The Q&A was also delightful where director Lee Myung-se revealed that the idea of this film began with a dream he had where he met Hitchcock, who gave him a book in the dream titled M.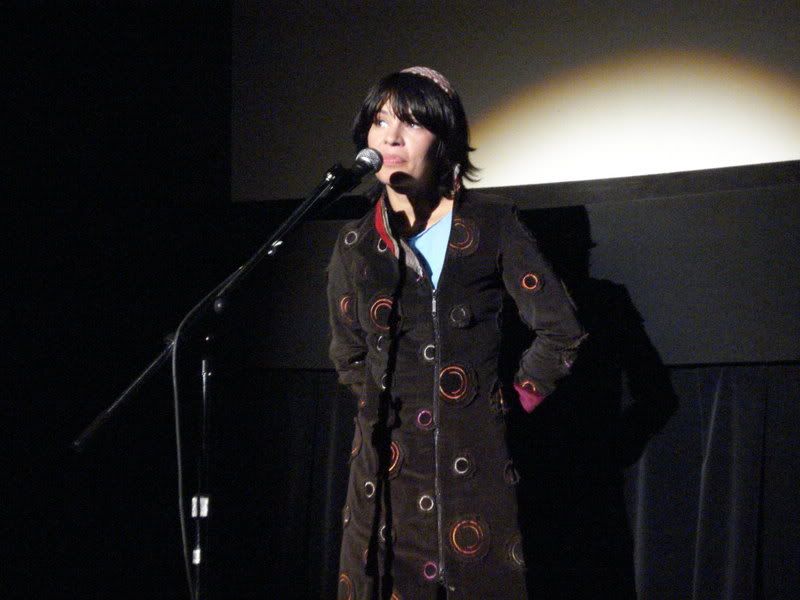 Teona Strugar Mitevska, director of
I Am From Titov Veles
I Am From Titov Veles
Dir: Teona Strugar Mitevska
Reason to see: How many opportunities do you get to see something from the Former Yugoslav Republic of Macedonia? I'm not giving up this chance. Also noted in the write up was magical realism, which I tend to enjoy.
Impressions: Who knew I would see both of the Macedonian films this year? It was quite interesting to hear the Q&A on this one and seeing the director made me realize this was the first film of the festival I've seen directed by a woman. It does tell the stories of women, three sisters in an industrial town with limited means of prosperity. An element of magical weaved in and out of the story as well.
Highlight of the day: I would have to say that as I expected, it was the screening of
M
and the Q&A that followed with director Lee Myung-se where he completely charmed the fans (pictured above getting autographs) and I knew I was in for a good laugh ... after I heard the translation of the responses. Delayed giggles for me, but giggles nonetheless.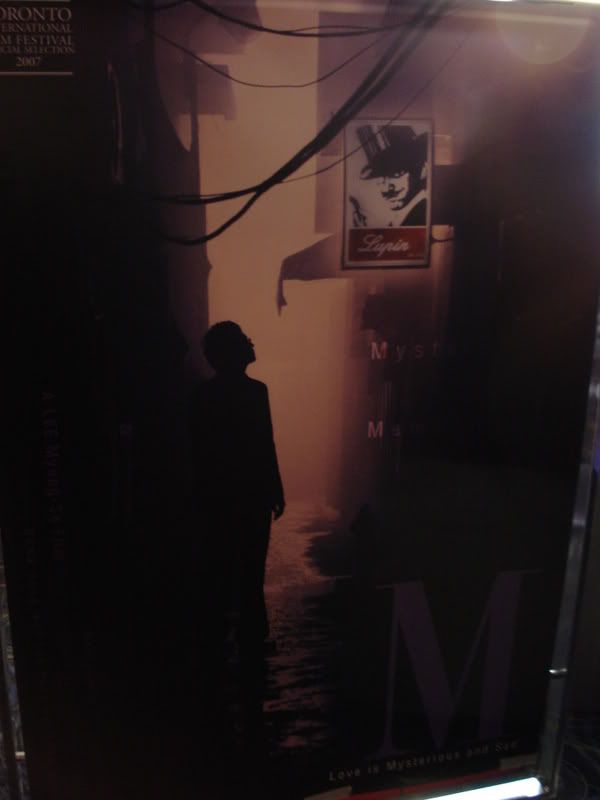 Poster for
M