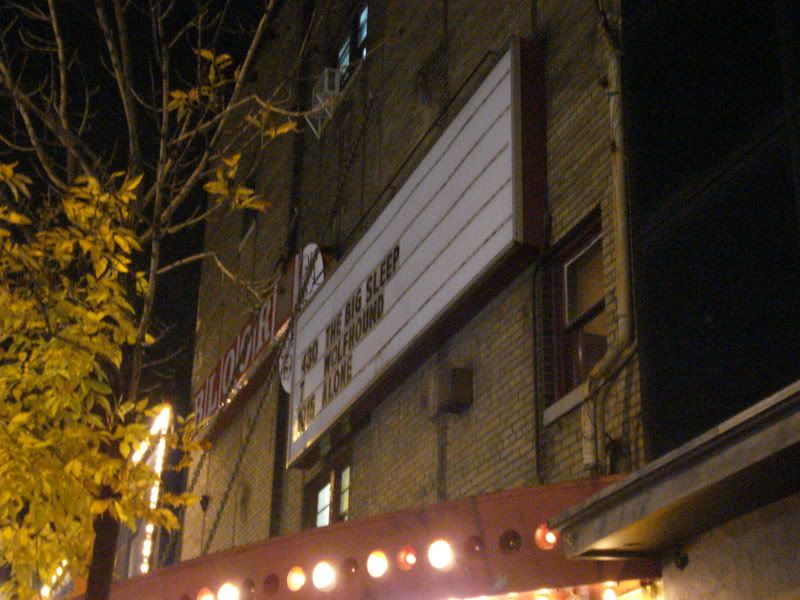 Here we are at Day 5 of 7 for The
Toronto After Dark Film Festival
! It's gone by pretty quickly and I am already looking forward to next year. Day 5 was a stellar success, I couldn't recommend either of the 2 features highly enough.
The Legend of Boruta
Dir: Bartosz Nowakowski
Animated Short
Canada
Impressions:
Very stylish animation, amazing use of light, interesting characters and story. I am continued to be impressed with shorts that have little to no dialogue, this one had a few lines in German, but you still are giving all the information you need to understand and enjoy the film. Kudos.
Wolfhound / Volkodav iz roda Serykh Psov
Writer/Dir: Nikolai Lebedev
Cast: Aleksandr Bukharov, Oksana Akinshina, Aleksandr Domogarov
Russia
Language: Russian
Impressions:
A really fun fantasy film with all the things you would expect and a whole lot more. Like the bat side kick. I kid you not - a bat side kick, who completely won over the crowd. Impressive battle scenes, scenery, costumes and performances are a plenty throughout the film. There are characters to love, hate, cheer for and growl against
Wolfhound
has all the mixings for a wonderful fantasy film. It would be amiss to not comment that parts of the story bear strong resemblance to other films (
Lord of the Rings, Conan the Barbarian
), however it does hold true as its own film and is most certainly worth seeing.
Wolfhound
is one of my favorites of the festival so far.
Check out the
Wolfhound
official website
here
God's Little Girl
Dir: Mitch Davis
Short
Canada
Impressions:
The idea behind this short is very interesting, however the one tone voice over and length of the piece dragged it down too much to be very enjoyable.
Alone /Faet
Dir: Banjong Pisanthanakun and Parkpoom Wongppom
Cast: Masha Vadhanapanich, Witthaya Wasukraipaisam
Thailand
Languages: Thai, Korean
Impressions:
Don't watch Alone alone! It's so freaking scary, and awesome to boot. Brilliant story revolving around conjoined twins,
Alone
also provides us with stellar acting and scares galore. Even when you knew the scary parts were coming, they still made everyone jump. It was a real treat to see this in the theatre in the presence of an enthusiastic and loud crowd. I still remember the first yelp, then giggles - what could be bad? Nothing, it was all good. Well, fingers crossed I don't get any nightmares!
Check out the
Alone
official website
here
Highlight of the Day:
Not only was it a treat that I loved both of the features today, I was accompanied by my sister and her husband for the screenings which made it so much more fun! After the screening of Alone we kept coming up with freaky ideas that would scary people in the style of the film.
Runner up highlight
: The bat in
Wolfhound.
The
Toronto After Dark Film Festival
runs October 19-25/07 at the
Bloor Cinema
, Toronto, Ontario, Canada.