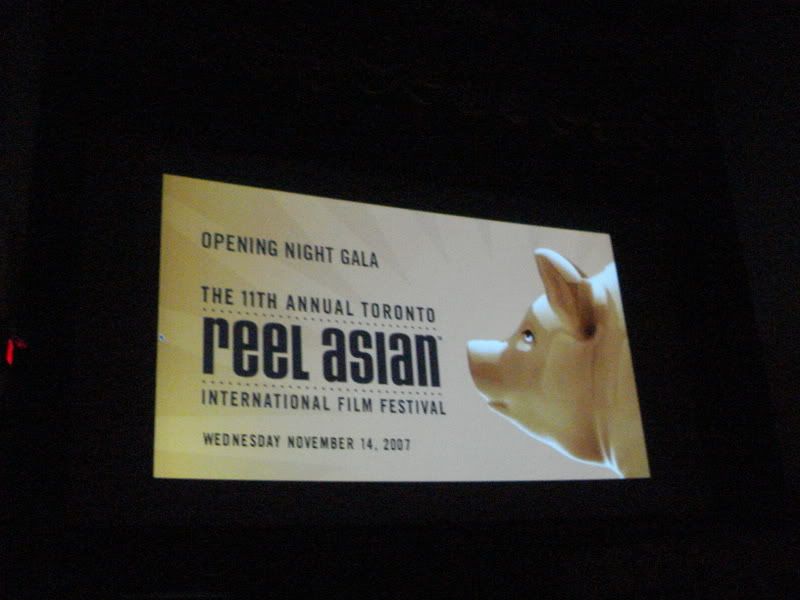 The 11th Toronto Reel Asian International Film Festival started off with a glorious red carpet screening full of energy and entertainment including Bruce Lee impersonators revving up the folks in line: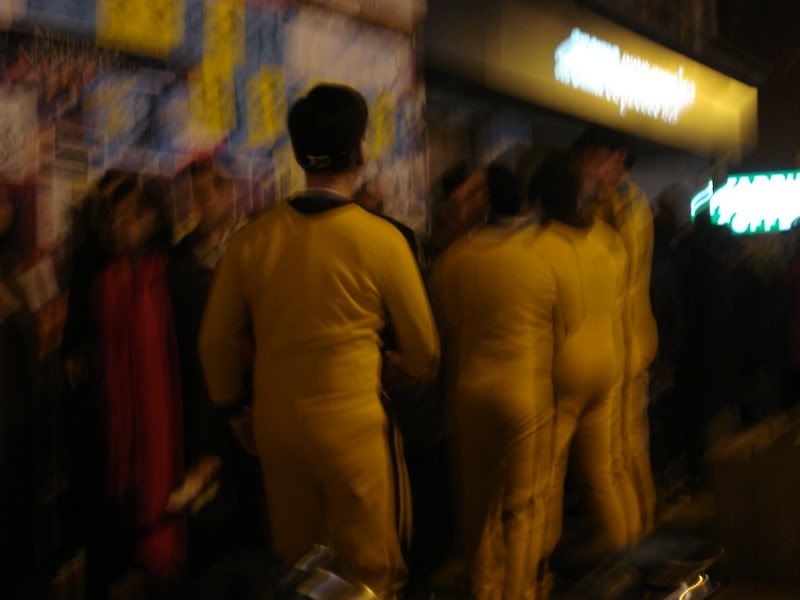 The festival first screening was preceded by a generous welcome from Grace Bai, acting Executive Director:
And Programmers Heather Keung and Raymond Phathanavirangoon:
After the thank you's we were entertained by Dustin Nguyen, actor in the evenings feature
Finishing the Game
, whom lead the enthusiastic audience into some trivia. What was the most fun was when the question prompted by producer Julie Asato, asked was "What was his character name on '21 Jump Street'", women from all different parts of the audience shouted ou the reply.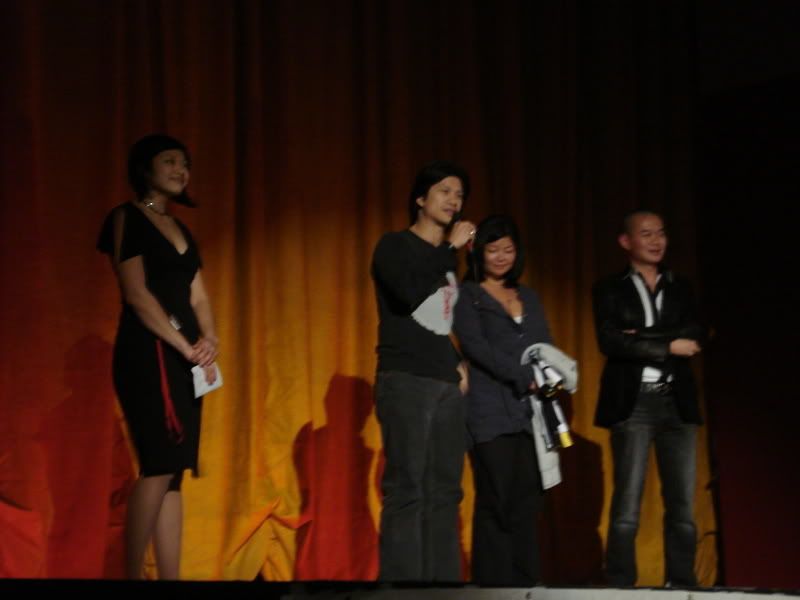 l->r Heather Keung, Dustin Nguyen, Julie Asato, Raymond Phathanavirangoon
Now, on to the screening!
Finishing the Game
Dir: Justin Lin (Better Luck Tomorrow)
Cast: Roger Fan, Sung Kang, McCaleb Burnett, Dustin Nguyen, Mousa Kraish, Jake Sandvig, Meredith Scott Lynn, Monique Curnen, M.C. Hammer
USA
Impressions:
Absolutely spectacular film. A mockumentary of the process of casting 'The Game of Death' a film that began with only minimal footage of the late Bruce Lee, yet attempts to fill in the blanks. The film unfolds as a series of character studies on the different casting possibilities from the established actor Breeze Loo (Roger Fan), to naive up and comer Cole Kim (Sung Kang) to almost successful "aren't you...?" Troy Poon (Dustin Nguyen) to many more. Add to the fun a 70's setting with great music and costuming and you have a fantastic film. If that isn't enough, between the great lines and ridiculous situations there was also true heart to the film and the characters experiences, which was a joyful surprize.
More info on

Finishing the Game

see:
Reel Asian link on Finishing the Game
Finishing the Game official site
The Toronto Reel Asian International Film Festival 2007 runs from November 14-18, 2007 in Toronto, Ontario, Canada.