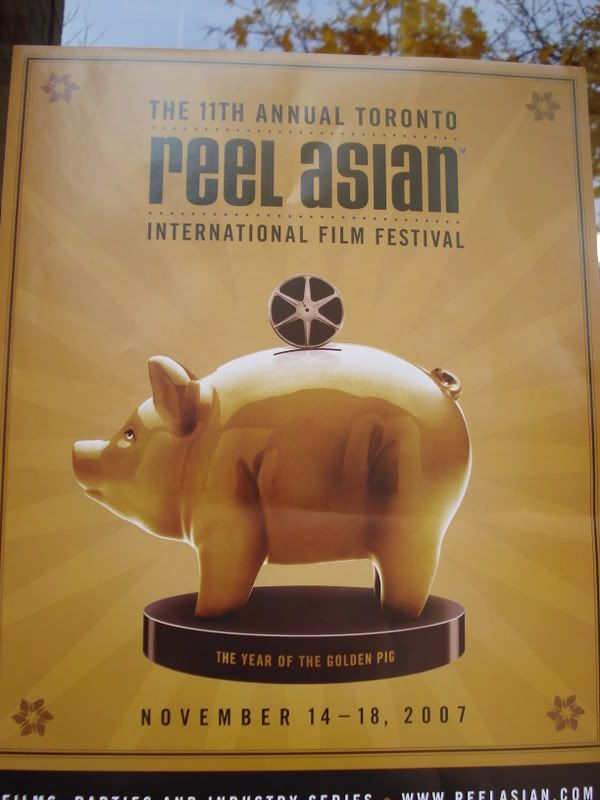 Day 4 was filled with shorts, shorts and more shorts from commericals to silent films. Here are the highlights.

Total Pen-ek - Shorts Programme on the works of Pen-ek Ratanaruang
This program was a huge treat. Three very different intentions and styles shown in of the combined works of Pen-ek Ratanaruang, whom at the time of the screening would be out with friends (12noon here is 11pm there..) and unavailable. I hope he had a great night, as screening was great fun too. Here are the stand outs:

Total Bangkok

Thailand, 2006
22 minutes
Impressions:
A documentary on the creators and players of an under-expressway football (soccer) field. The film was made with the sponsorship of Nike, and the symbol is seen between sections of the film and is rather uninvasive. There is a quiet earnestness to the players, from those who were highly skilled to those who loved the game over all other things. You clearly got the sense that all of the players would later look back at these times and say 'Those were the days'. It was a wonderful portrayal of community and happiness.
Commercial Works by Pen-ek Ratanaruang
Thailand, 9 min
Impressions:
These commercials were wild. Many involved some pretty dark humour, there was one anti-drug one that I found very hard to watch - lots of needles, wounds and unexpected visuals. The darkest humour was in the series on life insurance, which was no holds barred and reminded me of the
Final Destination
films. It was an absolute delight to have the opportunity to see these amazing works.
Majestic Taiwan: Chen Chieh-jen 陳界仁 - Shorts Programme
I will admit that this shorts program intimidated me a bit as the prospect of sitting through 3 silent films felt slightly daunting. It was introduced as being silent, stunning and challenging - and I agree on all three counts. The three films shown were
Factory, The Route
and
Bade Area,
all directed by Chen Chien-jen. For me, the stand out was
Factory
a haunting yet beautiful depiction of workers returning to the factory in which they worked. Whether the screen was filled with piled up furniture, presser foot and needle or the swirling liquid in a glass every single moment was perfectly composed and brought us images both captivating and beautiful.
The Toronto Reel Asian International Film Festival 2007 runs from November 14-18, 2007 in Toronto, Ontario, Canada.