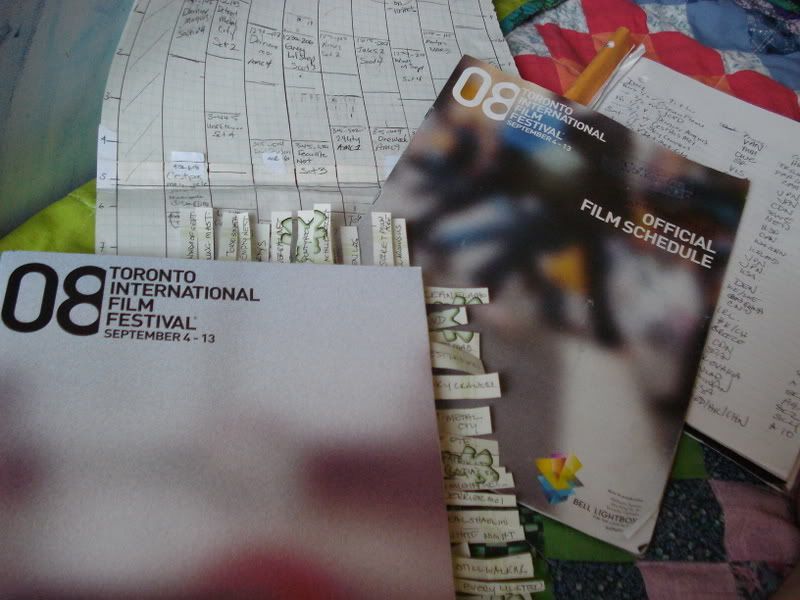 This week has been predominately filled with film festival goodness. TIFF'08 is just around the corner and this week alone we had the
film schedule released
,
pickup/drop off advanced orders process
,
the lottery draw
and the
pickup of processed orders
. Festival news does not stop there as the
Toronto After Dark Film Festival announced eight of the seventeen features
for this years festival in October and the exclusive & elusive
Telluride Film Festival revealed it's lineup
for the festival which wraps up today.
Even with all that excitement I did manage to squeeze in seeing two films. First up is
Star Wars: The Clone Wars
which has been
plagued with dismal reviews
. I love Star Wars, so I wanted to see it regardless (and I was invited for a birthday celebration - yay for celebrations!) but I admit it is a bit of a hard sell. I don't think the die hard fans will be happy with it considering it takes a cute and sometimes silly approach especially with the dialogue. You can tell pretty quickly that the film is for kids, but I wonder if the world and setting is explained enough to be accessible and exciting for them. I did end up enjoying it, once relaxing to the fact that it was a kids movie and enjoyed it as such. Their certainly are some precious moments and I was compelled by the animation and overall felt it was worth seeing.
The second film I saw was
Across the Universe
which I've been looking forward to for ages. It's quite an astonishing film working with Beatles songs to create a narrative with a series of very artistic visuals. I wanted to be blown away but it, but I wasn't. I was even a little mad at myself watching it saying "Why aren't I loving this? It's stunning and the music is awesome." I found myself wanting the film to have more narrative which is completely bizarre, usually I couldn't care less if there is a narrative at all, let alone want more. I think part of what made it not the best experience is that while watching I was waiting to hear if my TIFF order was processed or not. I'm definitely going to give
Across the Universe
another go whem I'm in a more calm mood, I think the film deserves a proper viewing.
I almost saw a third film with week but it ended up being a no go. I was hoping to catch
The Killer
over at
the Bloor
as it's on my
101 list
and I've been waiting for it from the library for about a year and a half now. But, I had too much on my list of to-do's to make it out there, I hope I eventually see it.
I will be providing daily coverage of the 2008
Toronto International Film Festival
from September 3 - 14, 2008 therefore
My Week in Film
will be on brief hiatus returning September 22, 2008.
How was Your Week in Film?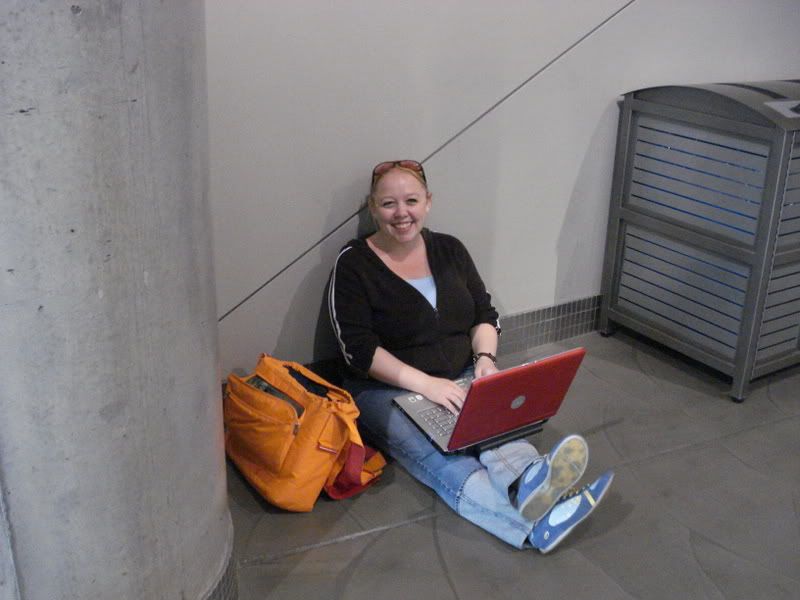 Nothing stops Movie Moxie from getting the word out! There I am being ultra-glam on the 1st floor of the Toronto Life Square reporting the news of the
TIFF lottery box selection just moments
after the event happened.