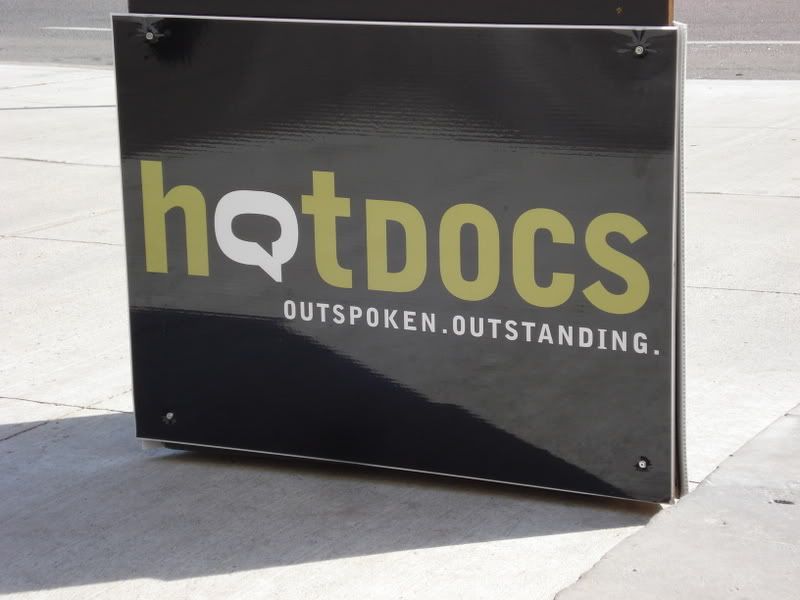 We continue to enjoy the lovely weather here in Toronto as Hot Docs enters its first weekend. I started the day off early and headed to the ROM to check out
Emoticons
playing with
Kids + Money
. I wasn't the only one. When I arrived to the theatre an hour and a half before the screening there were already people in the Rush line, and that is true dedication. The line continued to grow as the morning progressed, and I'm sure it was worth the wait. I really hope they all got in to see the films.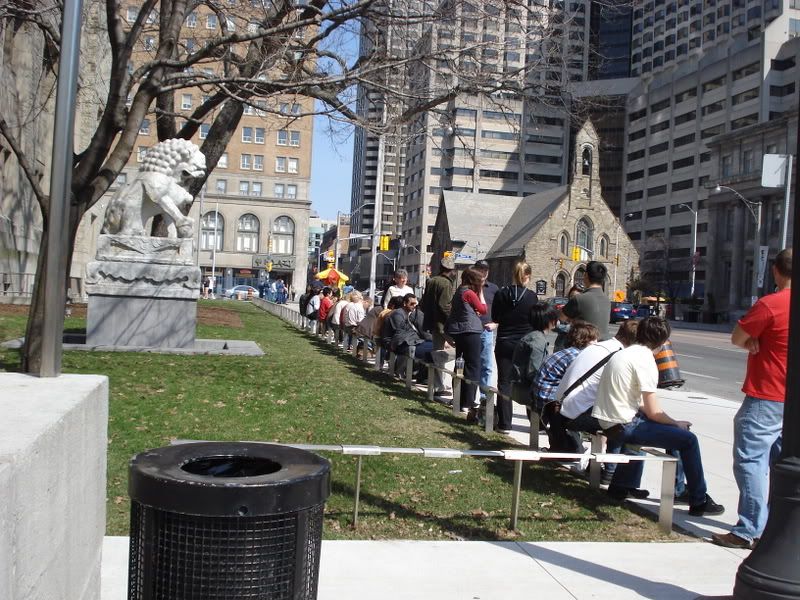 (Rush line for
Kids + Money
&
Emoticons
, more than an hour before the screening)
Kids + Money
Dir: Lauren Greenfield (
Thin
)
Short, USA
Lauren Greenfield strikes the uncomfortable truth yet again with
Kids + Money
just as she did with
Thin
. Showing a variety of kids ranging in ages from 12-17 and from different economic standpoints we see their vision of money mostly in terms of social status and clothing. One of the most startling things about the kids, is their awareness of certain realities be it that the clothes they buy may have been from child labour, or that their parents can't really afford to spend that much on them but they still push for it. The other side is shown as well, with the kids that have very little, in one instance had lived without even having a fridge. Compelling at every moment, this documentary is shocking yet rings true at every step.
Emoticons
Dir: Heddy Honigmann
Netherlands
This film follows six young women and not only their online relationships, but their relationship with being online. They participate in the online world for a few different reasons, but at the root of it usually in the hopes of looking for being treated with mutual respect or finding someone with a mutual goal. Both of which are lacking in their offline lives. This film was a lot more serious that I had anticipated, dealing with issues bullying, isolation and even harsher circumstances. What was refreshing to see was that even though these girls were all dealing with hard situations they all had hope, for connection, for friendship and for helping others. Beautiful and delicate portraits under trying times.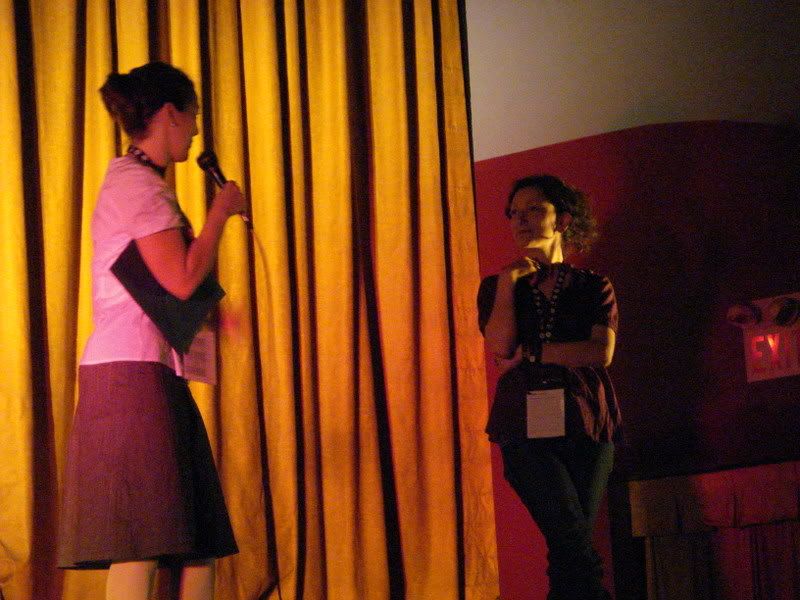 (Q&A: Sarah Whitehouse - International Programmer, Liz Mermin - director
Shot in Bombay
)
Shot in Bombay
Dir: Liz Mermin
UK
This documentary follows the filming of the Bollywood film
Shootout at Lokhandwala
(Apoorva Lakhia), a film inspired by an actual shoot out between gangsters and police in Mumbai, in 1992. It's pretty wild to see a documentary film based on the making of a film, it's so meta it's crazy. Add to that it parallels historical events of the 1992 incident as well as ongoing legal issues with the main actor Sanjay Dutt. Enjoyable and entertaining from start to finish, and hard to resist giggling at times, especially at the enthusiasm of the director (of the film within the film) on all of the 'mindblowing' takes.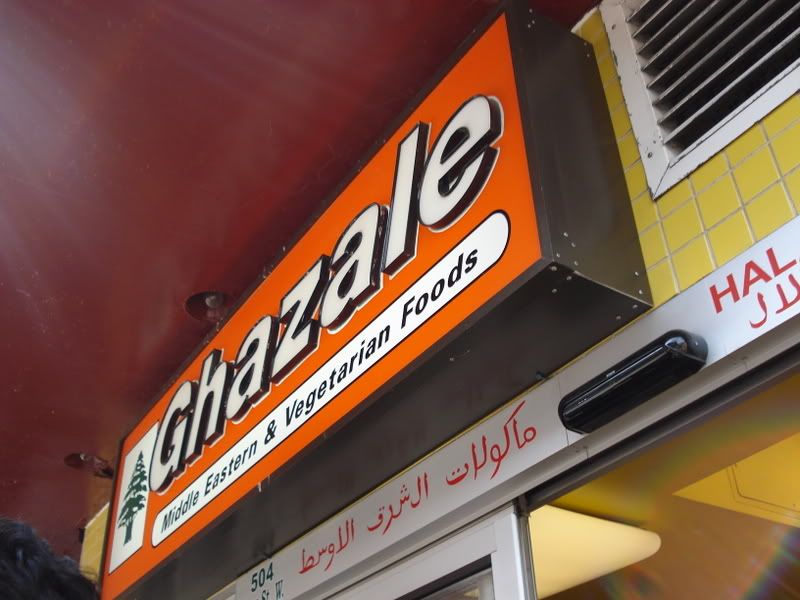 (A great place to pick up a snack, right beside The Bloor: Ghazale - Middle Eastern & Vegetarian Foods, they serve up a rockin' shawarma)
Hot Docs
runs from April 17-27/08 in Toronto, Ontario, Canada