Day 6 here at
Hot Docs
puts us smack dab half way though the festival. All three films I saw tonight were about change, be it interactive or reactionary. How we live with change, anticipate change or strive to make change. Tonight was also the first screening that I've attended that received a standing ovation and that was for
Taking Root: The Vision of Wangari Maathai
. But, let us take a look at the day chronologically.
Men of the Lake, The
Dir: Aaron Naar
Short, Bolivia/USA
This touching film blends fable and reality of the Uru-Muratos people of Lake Poopó as their story is told verbally with haunting imagery and sound that parallels the spooky nature of the tale. We understand the reality the people have faced due to dire repercussions from mining but they also wish to attempt to preserve a historical lifestyle and traditions. A film of trying times and a call for help.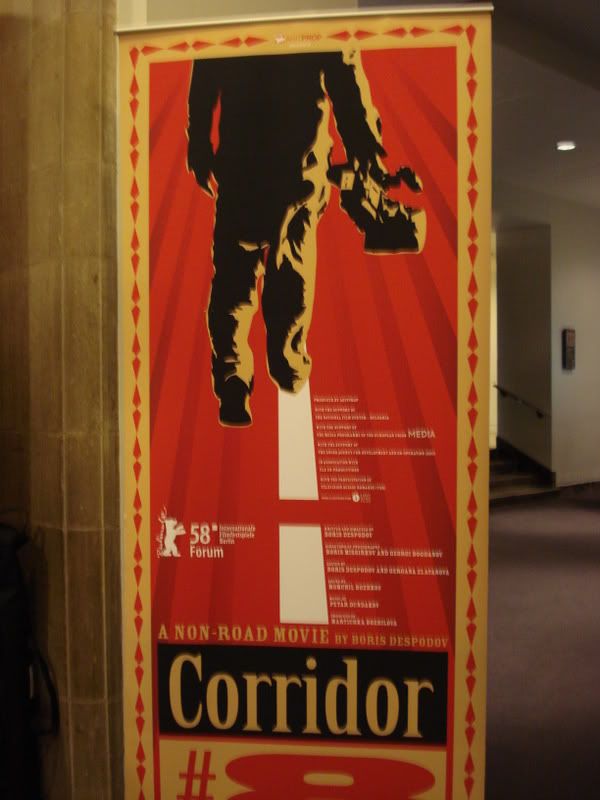 (
Corridor #8
producer Martichka Bozhilova, director Boris Despodov and Hot Docs International Programmer Myrocia Watamaniuk)
Corridor #8
Dir: Boris Despodov
Bulgaria
This is a fascinating documentary that travels the physical journey of the planned Corridor #8, an infrastructure to connect the Adriatic Sea with the Black Sea through Bulgaria, Macedonia and Albania. We connect with people in all of the countries and get to hear their opinions on Corridor #8 and their view of the neighbouring countries. It is a refreshing, lively view of the Balkan countries and culture. There is always a sense of humour in the film, but it still provides knowledge on the subject at hand. A wonderful film.
Kudos to International Programmer Myrocia Watamaniuk during the Q&A for keeping the peace as an audience member attempted to dominate the Q&A period but she tempered the audience to hear the multiple questions addressed.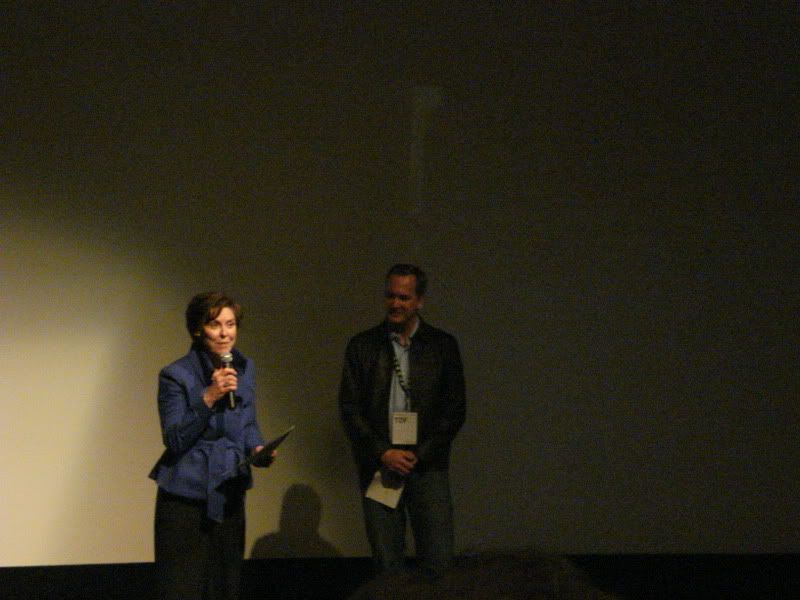 (Intro to
Taking Root: The Vision of Wangari Maathai
, Minister of Culture - The Honourable Aileen Carroll, Hot Docs Executive Director Chris McDonald)
Taking Root: The Vision of Wangari Maathai
Dir: Lisa Merton/Alan Dater
USA
This film is a fascinating and inspiring portrait of Wangari Maathai, a Kenyan political activist whom brought and encouraged the growing of trees to the women of Kenya through the
The Green Belt Movement
. Over time we see that what started with planting trees became so much more, providing knowledge and awareness to broader political and social issues. The audience was well entranced with the film every step of the way and it resulted with the first standing ovation that I've seen for the festival this year. The film gives hope, vision and the realization that every person can make a difference.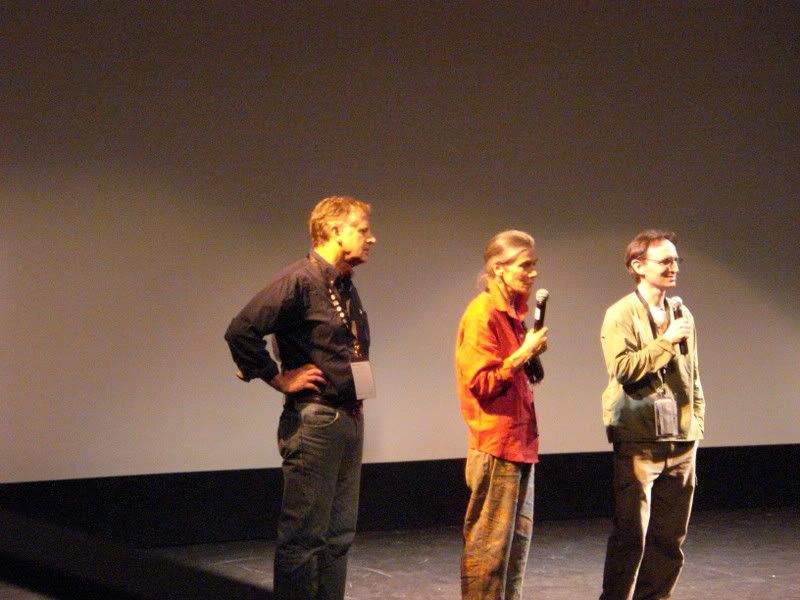 (
Taking Root: The Vision of Wangari Maathai
, Directors Alan Datar and Lisa Merton with Hot Docs staff)
Hot Docs
runs from April 17-27/08 in Toronto, Ontario, Canada