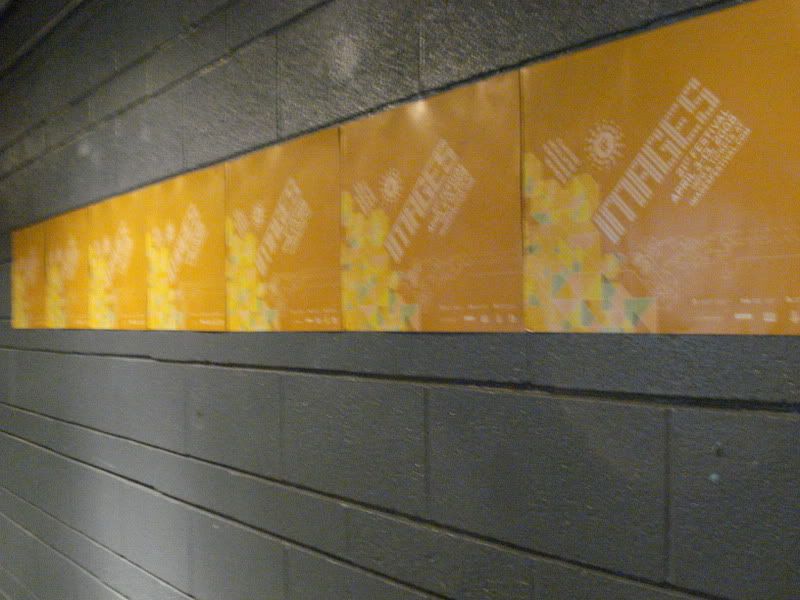 It begins! A moody Thursday night is turned into a world of expression and excitement at the Workman Theatre on the Opening Night of the 21st
Images Festival
. This is my first time attending the
Images Festival
and I can say right now that I know it will not be my last. The festival was initially created to fill a void and show works from Canadians, women, the queer community and beyond. As the 11 day festival kicks off, it is clear that the programming continues to meets the criteria first set out 20 years ago. Over half of the content is Canadian (from 7 different provinces), exhibiting works from over 20 countries and represents many cultures and communities. Sounds like we are in for one wild ride!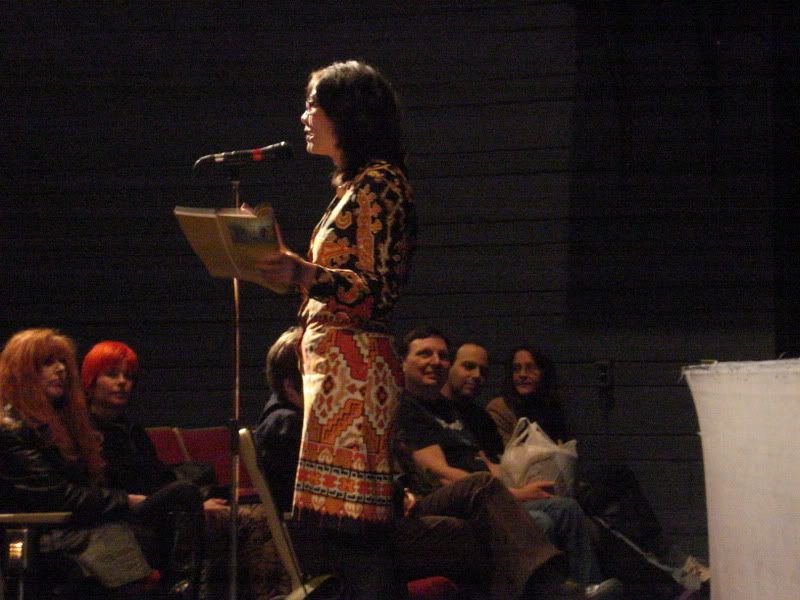 (Tori Allen, Co-Chair of the Board of Directors)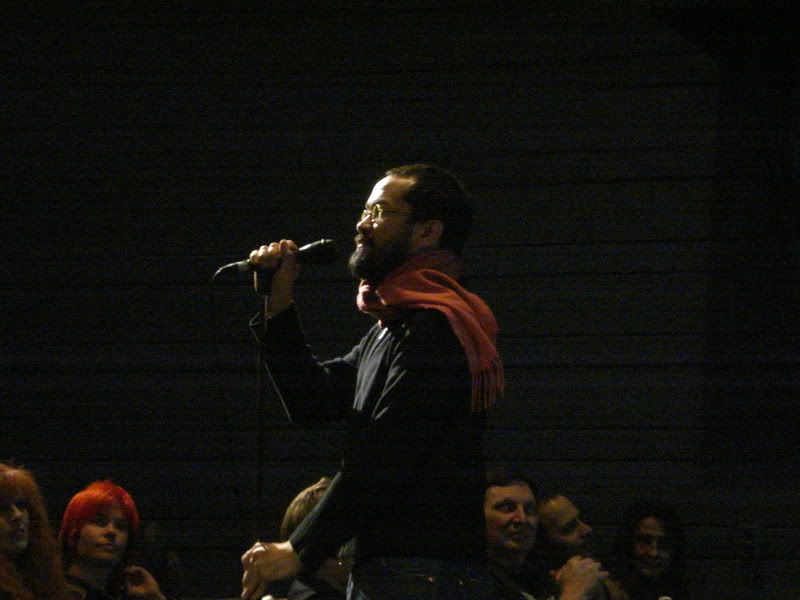 (Pablo de Ocampo, Artistic Director)
There were many thanks and acknowledgements for the Opening Night screening or
The Lollipop Generation
and the short
Foodie
. The festival is committed to working with the media arts community on many levels.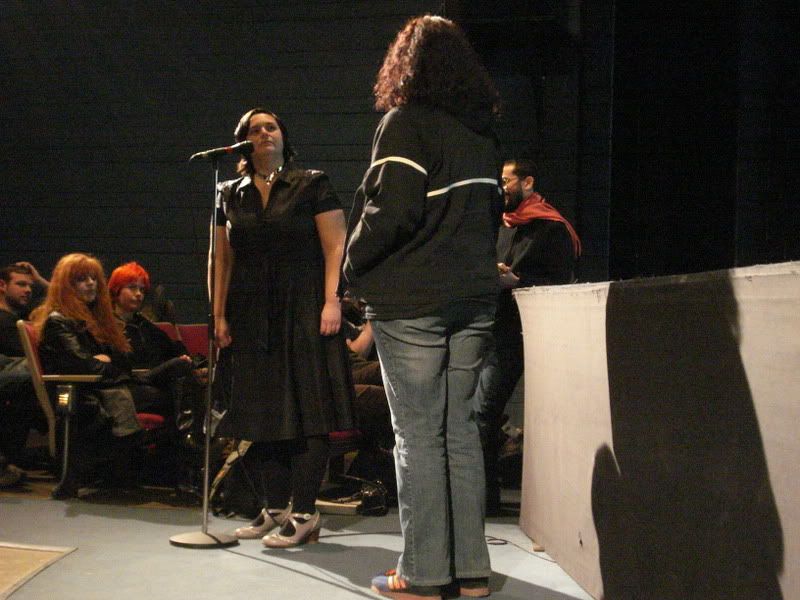 (Allyson Mitchell and Fiona Smyth from
Foodie
)
Foodie
Allyson Mitchell and Fiona Smyth
Canada, 8 min
Impressions
: Food food and more food. Foodie transforms from though time as she indulges, eats, attempts to refrain from the food among her. Ingenious use of animation in multiple format from cute as a button to bizarre and interpretive, paired with a fantastic score brings Foodie to life in ways that we can all identify with. As a plus, any film that creates a tactile sound with shag carpet works for me.
The Lollipop Generation
G.B Jones
Impressions:
Director G.B. Jones introduced this film by saying she "Tried to make a movie that would equal
Plan 9 from Outer Space"
, for which I would say - well done. The pace of the film shifts from frantic to dreamy as it loosely follows runaway Georgie (played by Jena von Brucker) through the adventures with her new misfit friends through underground life. Engaging and brazen, this film is unique beyond comparison and artistic beyond belief.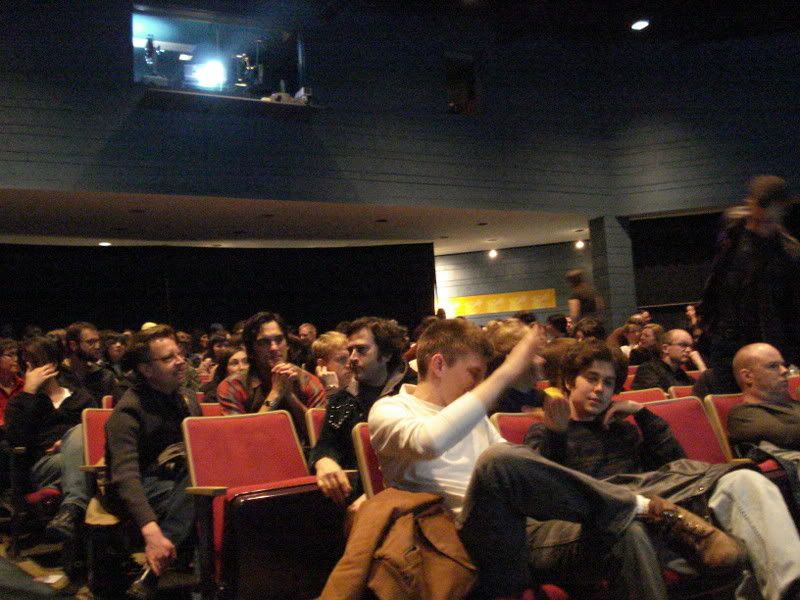 That's quite the crowd!
The
Images Festival
runs from April 3-13/08 in Toronto, Ontario, Canada.