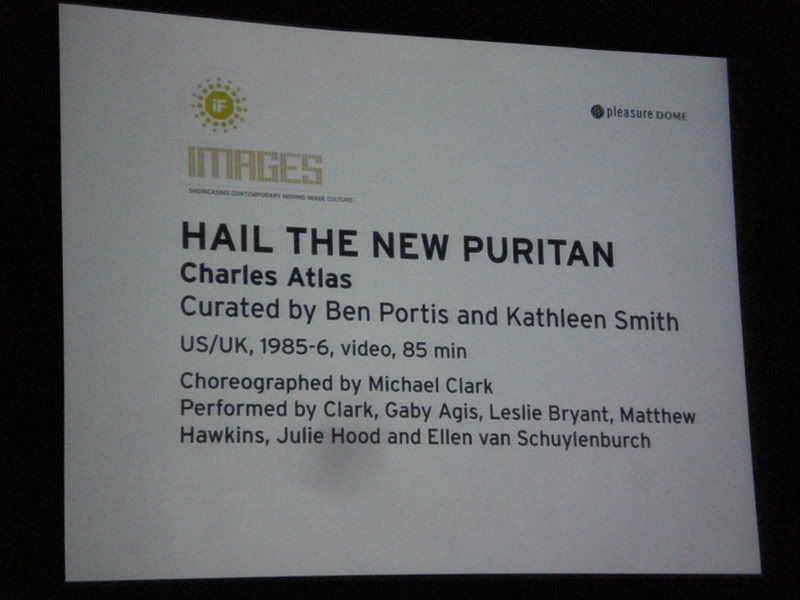 Hail the New Puritan
Charles Atlas
1985-6, USA/UK, 85 minutes
Choreographer: Michael Clark
Performers: Michael Clark, Gaby Agis, Leslie Bryant, Matthew Hawkins, Julie Hood, Ellen van Schuylenburch
Impressions:
The audience was very lively at this screening and it was clear from the curators of the program Ben Portis (from
Pleasuredome
) and Kathleen Smith that they were very excited to present this film, especially considering that the filmmaker Charles Atlas was in attendance. Seeing
Hail the New Puritans
in this atmosphere was quite the delight. I am always up for seeing a dance themed film, and this one takes place in the 80's London punk scene and portrays a (fictional) day-in-the-life of dancers, primarily Michael Clark. From posed performances, video shoots to nightclub scenes and rehearsal conditions we travel with these heightened versions of the dancers persona's from the accessible to the surreal. Fantastic.
Want to see more from Charles Atlas? Check out
Live Images V - Charles Atlas and Alan Licht
on Friday April 11, 9:30 pm at the Workman Theatre in Toronto, Ontario, Canada.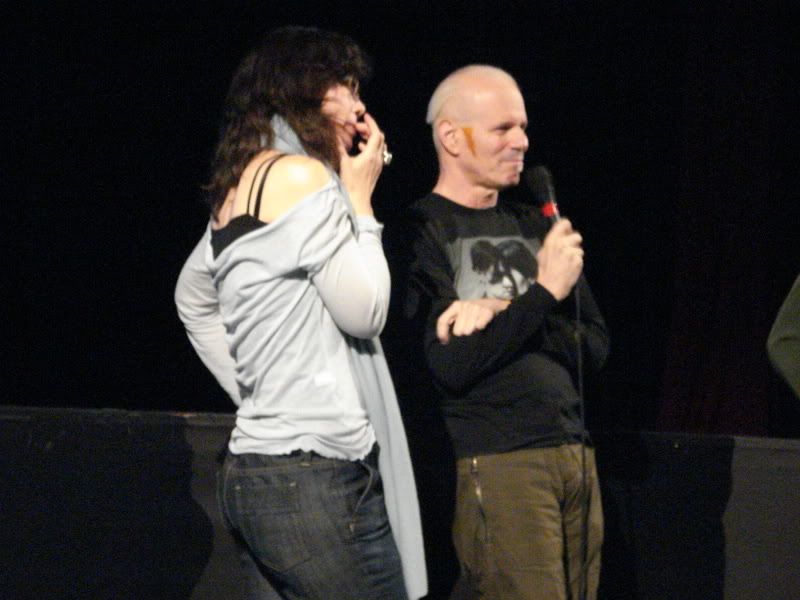 (Kathleen Smith - curator, Charles Atlas - Hail the New Puritans)
The
Images Festival
runs from April 3-13/08 in Toronto, Ontario, Canada