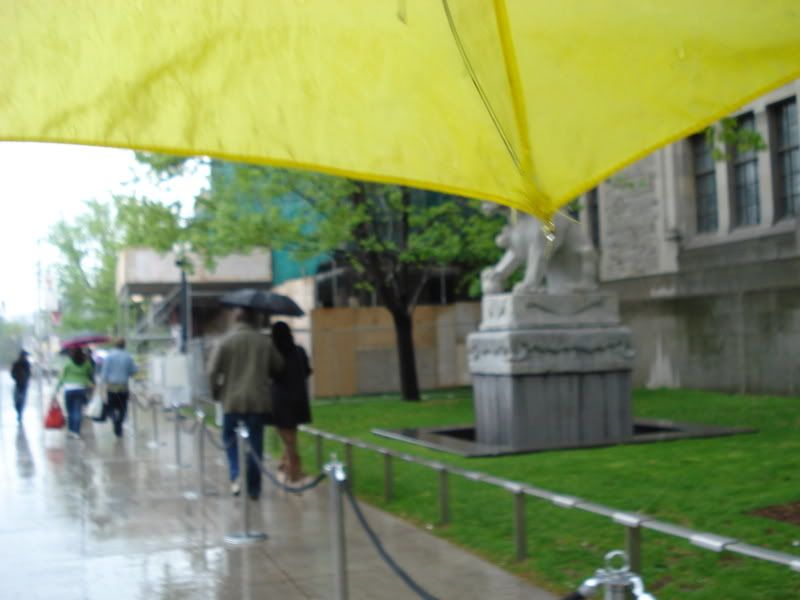 I was amongst many braving the rainy Sunday afternoon to attend Inside Out today. A fabulous day it was. I attended just one screening today but both the short and feature were full of energy.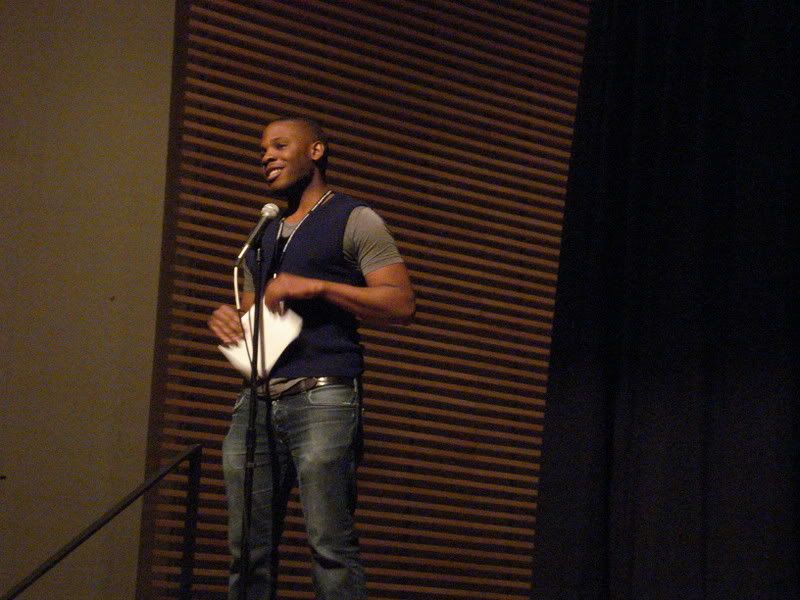 Kimahli Powell, Inside Out Development Coordinator
Souljah
Dir: Rikki Beadle-Blair
UK, 10 minutes
This vivid short contrasts the urban jungle with the world of a previous child soldier. Clashes with identity, status and acceptance run alongside a created hierarchy that make you ponder the phrase 'strength in numbers'.
Abigail Child director of On the Downlow
On the Downlow
Dir: Abigail Child
USA, 54 minutes
This compelling documentary follows the lives of four African-American men in Cleveland who live the lifestyle of being on the downlow, that is being bisexual but presenting themselves in many aspects of their lives, including possibly to their female partners, as straight. One of the strengths of the film is that it provides an opportunity for those leading double lives to speak their truths, which is always a powerful thing. What makes the film so beautiful is that no judgement is placed on the men as we watch their stories unfold.
Highlights from the Q&A with the director, Abigail Child:
-There is a paradox in being downlow, and being in the film. Some of the men did use it as an opportunity, and some became more withdrawn as the filming progressed.
-She did not make villains of them.
-It was a challenge to focus on 4 people in only one hour.
-On motivating people to participate, people want to be heard.
See more about Abigail Child on her
website
.
Head's up on some upcoming sold out and cancelled screenings: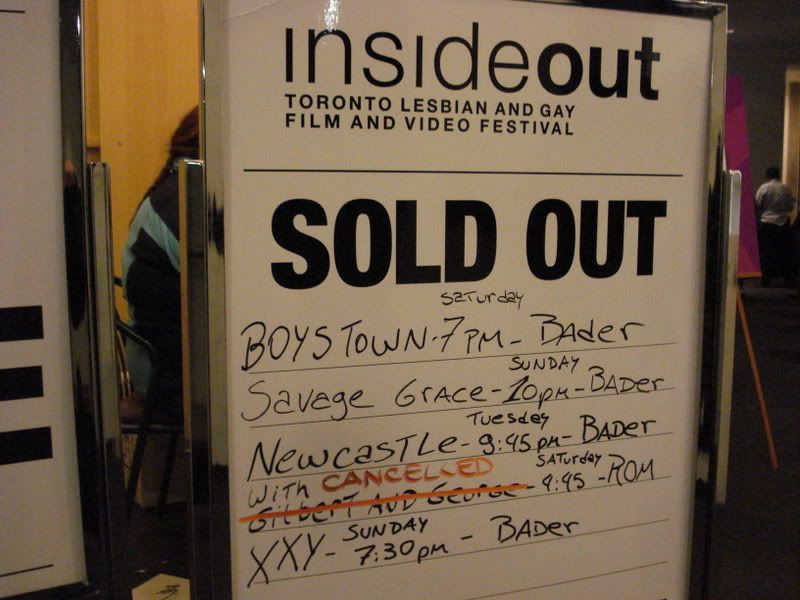 The
Inside Out Toronto Lesbian and Gay Film and Video Festival
2008 runs from May 15-25, 2008 in Toronto, Ontario, Canada.