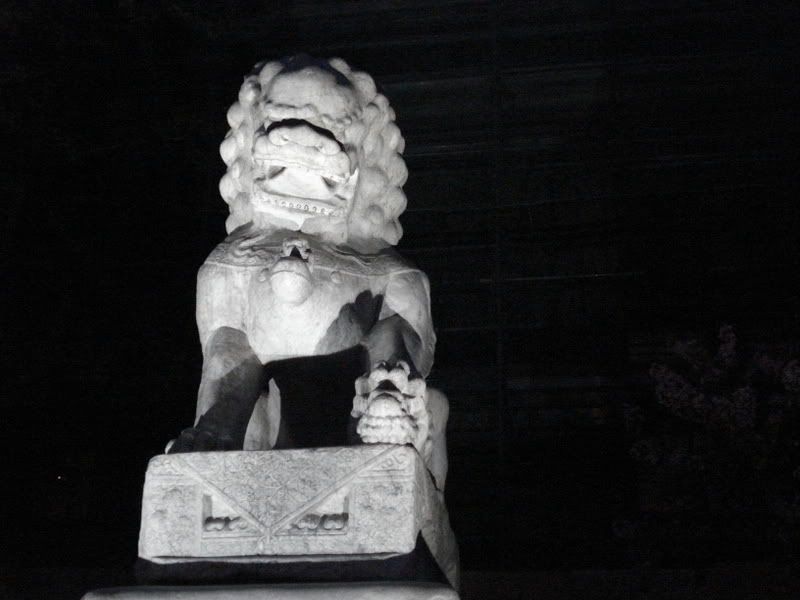 Outside the
ROM
Happy Victoria Day to all! Considering it was chilly and not ideal BBQ weather it was perfect timing to stay inside and catch some great movies. It was a day all at the
ROM
for me, starting with the sold out screening of
Patti Smith: Dream of Life
. Here are the highlights.
Patti Smith: Dream of Life
Dir: Steven Sebring
Documentary
USA, 109 minutes
Fantastic documentary on Patti Smith done in an experimental style showing footage that was collected over ten years. This gives us a glimpse at candid moments as well as historic ones, all with a sense of artistic integrity. As someone that is not overly familiar with her work I still enjoyed all aspects of the film be they personal, random or performance based. The striking contrast of calm artist & poet with the electric performer was phenomenal. Never without a cause history repeats itself and brings the activist to the forefront in a bittersweet reunion.
By the Kiss
Dir: Yann Gonzalez
France, 5 minutes
A woman bombarded with kisses ranging with responses ranging from welcome to resistant in this evocative short film.
Water Lilies / Naissance des pieuvres
Writer/Dir: Céline Sciamma
Cast: Pauline Acquart, Louise Blachère, Adele Haenel, Warren Jacquin
France, 85 minutes
Brilliant coming of age film revolved on the fringes of synchronized swimming. The protagonist, Marie, is friends with the awkward Anne but is attracted to the oft thought experienced Floriane. As friendships are fostered and cracked, motivations are clear and often desperate this film builds a world of want and desire like no other. Throw a young fellow into the mix and your guess is as good as mine in how the chips will fall.
Film Site (UK)
,
Film Myspace Page
(autoplays music)
The
Inside Out Toronto Lesbian and Gay Film and Video Festival
2008 runs from May 15-25, 2008 in Toronto, Ontario, Canada.