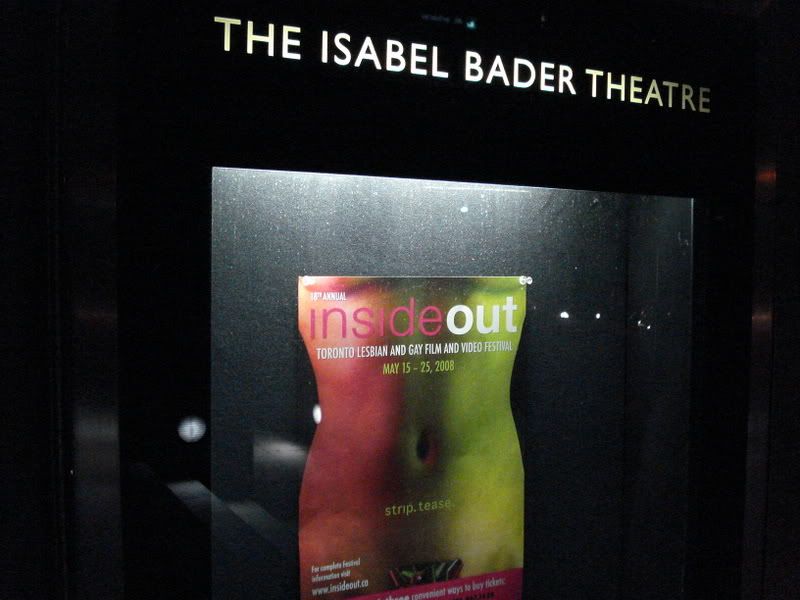 Day 5 was all ROM, all the time and Day 6 was all Bader! How do these things happen? It ended up being a good thing as the night was filled with great films from around the world from the States to Taiwan to Australia. All the films I caught were also all features, not a short in sight onscreen or off, although we did some some shorts come off.... but I am getting ahead of myself.
Ciao
Dir: Yen Tan
USA, 87 minutes
The role of chance plays a big part in
Ciao
, seeing as an unexpected event lends the opportunity for two men to take a chance on following a path that presents itself to them at a time of sorrow. The film plays with the idea of a near miss and in some ways I felt like I was watching two films as the scenes with dialogue felt so different that ones without. I quite enjoyed scenes without words, sensing the presence of the characters as they responded to their environments it spoke a millions words. There was a gentle tenderness throughout that was quite lovely, as well as curiosity involved with meeting someone for the first time.
I was sad that the director couldn't make the screening as noted in the program, aand would have loved to hear more about the characters and how the story developed. There is quite a bit of information on the films
website
, but it also reveals a lot of the plot content.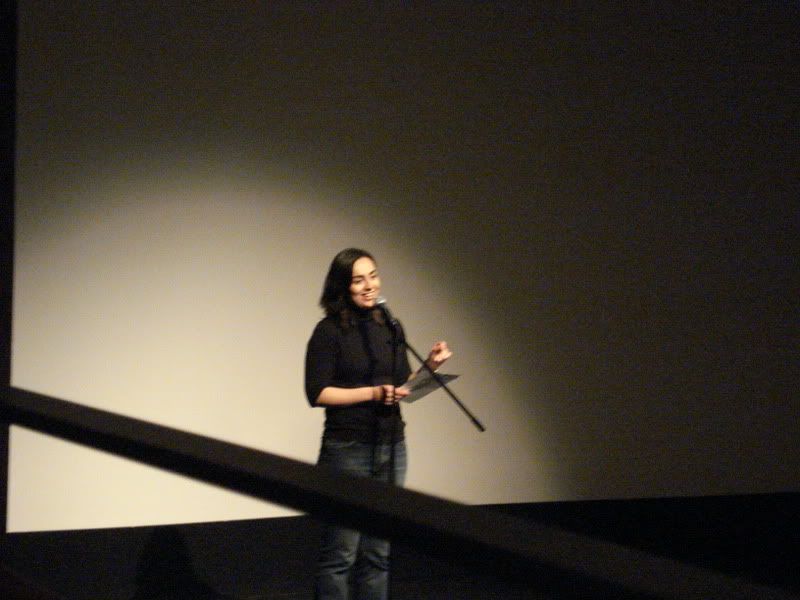 Emma Lewzey, Inside Out Board of Directors Chair introduces Drifting Flowers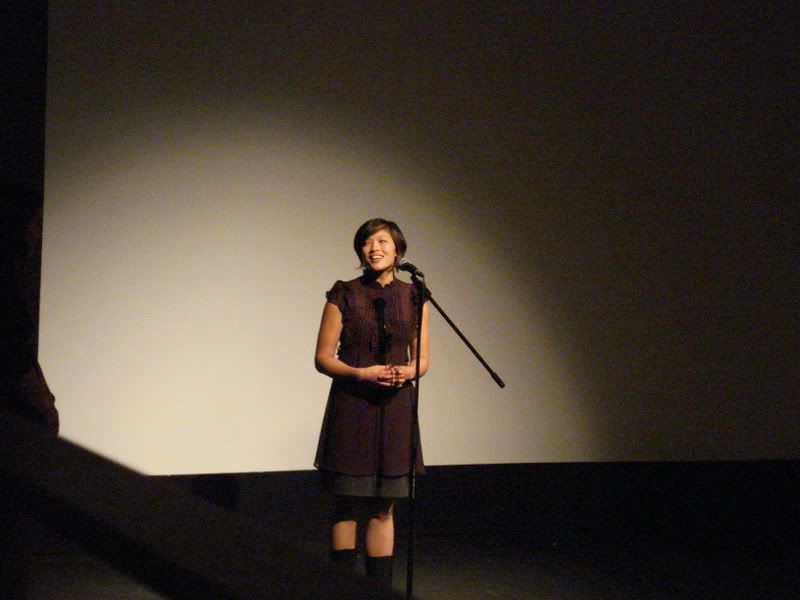 Heather Keung, Toronto Reel Asian International Film Festival (
co-presentors of Drifting Flowers / Piao Lang Qing Chung
)
Drifting Flowers / Piao Lang Qing Chung

Dir: Zero Chou
Taiwan, 97 minutes
What a beautiful film
Drifting Flowers
is. Tender and tough it melds through the stories of three women as they journey through self discovery. I loved the complexity of the sections, as they all had a clear protagonist but you viewed them through multiple points of view which were sometimes favorable, but sometimes not. This added a lovely richness to the experience like multiple portraits painted by different artist, yet all created a true and unique likeness. The fantastic Drifting Flowers has been the best of the festival so far.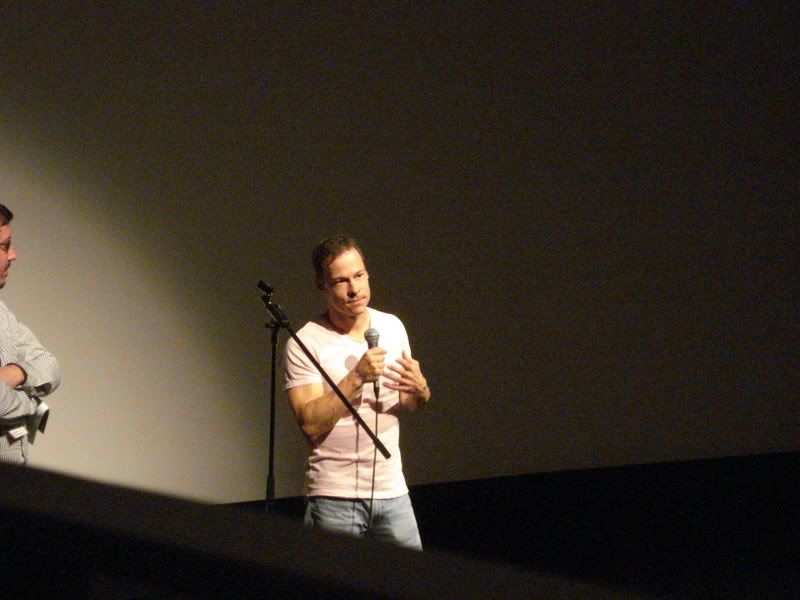 Dan Castle, director of
Newcastle
Newcastle
Dir: Dan Castle
Australia, 95 minutes
Newcastle
was the Centrepiece Gala presentation of the festival, and not only was the director Dan Castle in attendance but there was also live
preshow entertainment
to get the crowd started.
Newcastle
is an electric coming of age film focused on Jesse, a pro surfing hopeful in a working class area where prospects other than surfing look pretty dim. Surrounded by complicated family relationships and rivalries with friends he is constantly at odds with those around him. When do we stop and acknowledge what we have, instead of comparing it to the lives of others? How do we learn to negotiate with peers that are competitors for success and attention? Why do people not accept others as they are and what happens if they do? These questions are explored through the backdrop of sun, surf and great music in this stellar exploration of youth.
Highlights from the Q&A with the director, Dan Castle

-Introduces the film as not a gay film per se but that he is gay and that it has a gay aesthetic.
-The twins Fergus and Jesse both have a lot of the director in them, like two halves of a whole.
-All the guys in the film are surfers and at the time of filming were aged early twenties, although the main characters were 17 (This is astonishing, as the acting was so real).
I'd love to share more but it's quite a plot driven film and I don't want to spoil anything!
To find out more, check out the films
website
.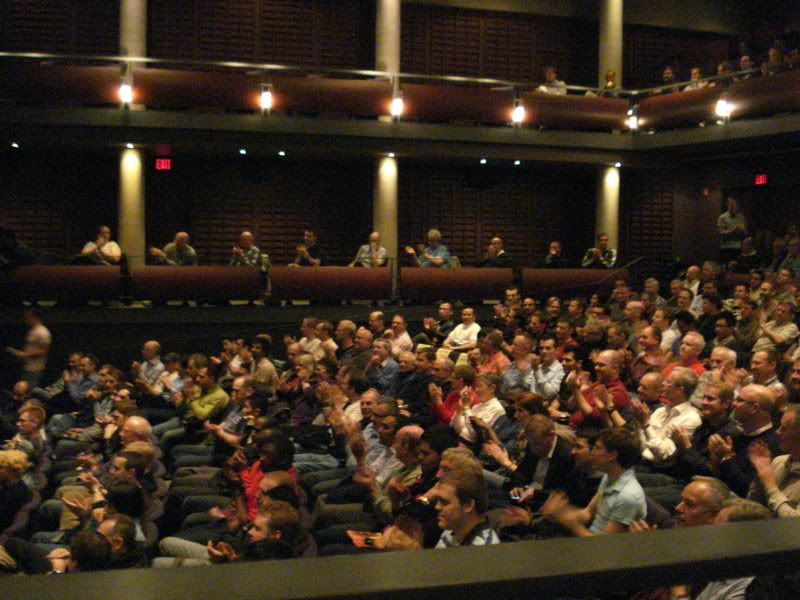 Sold out audience for the Centrepiece Gala screening of
Newcastle
The
Inside Out Toronto Lesbian and Gay Film and Video Festival
2008 runs from May 15-25, 2008 in Toronto, Ontario, Canada.