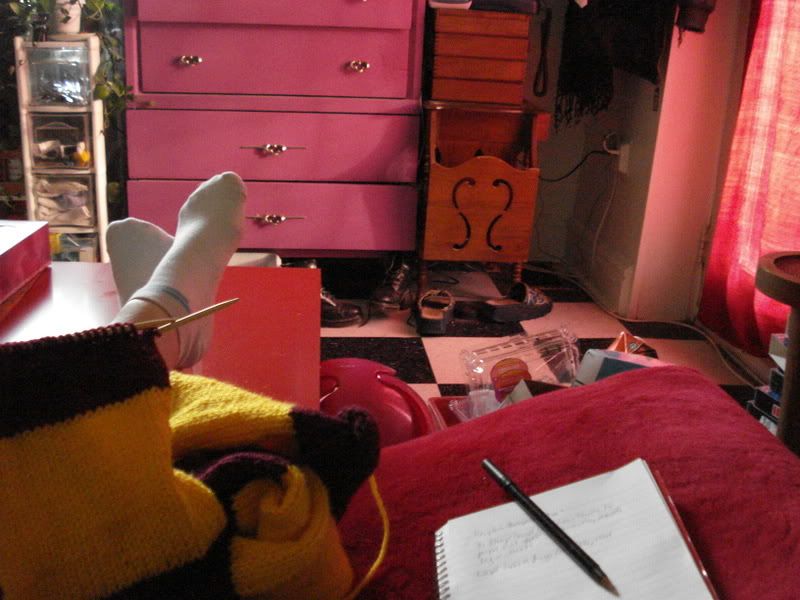 I've spend the majority of my time in the past two weeks
covering Hot Docs 08
, which has been an exciting and informative film festival but left me with little time to see any other films. I did not get out to any theatrical releases, but did catch a few on
TMN
and caught up with a few from the
library
.
I mentioned on my last
Week in Film
that I had started watching
Caché
, and I did finish watching it. Quite an interesting film although I was left with thinking that I should be thinking about something. My initial overall reaction was confusion, until research unveiled it is a Michael Haneke film whom is known for both versions of
Funny Games
a controversial film noted to question our reaction to it. I do think that was the intent with
Caché
as well, and I think across the board viewer reactions would not be consistent in terms of what the film was about.
Next up is
The Searchers
, which I finally got from the
library
and had hoped to watch it last
November
when my film focus of the month was
westerns
and this film is always ends up on favourites lists. Although I did enjoy this film, I don't think I would put it with my favourite westerns. This is mostly due to the nature of the film being a 'cowboys and Indians' western and I don't enjoy seeing cultural stereotypes. It does have an epic quality to it even though it clocks in around 2 hours, it has quite a few nicely woven story lines excellent cinematography and the always entertaining John Wayne. A solid film.
Now we turn to
Groundhog Day
, the 1993 Bill Murray and Andie MacDowell comedy directed by Harold Ramis about reliving the same day over and over. This film is another reminder to me that comedies do not always stand up to the test of time. Although it had funny moments and a great side role by Chris Elliott it just didn't strike a chord with me. The humour was not unfamiliar from that of
Stripes
and overall it really reminded me of
Scrooged
in a bizarre way
. I think if I had seen it in '93 I likely would have found it charming and over time nostalgic.
Last up is low and behold a documentary. I believe this made my list as it was nominated for an Oscar, as I'm not sure what would prompt me to see
Deliver us From Evil
a documentary about sexual abuse by figures in power of the Church to children. That being said it is an excellent documentary that presents footage from not only the survivors but also one of the offenders, as well as commentary from the Church itself (via archived court footage). It's hard to say which of all of those if more alarming to see. It is very tactfully done, and I hope provides closure for all of the survivors.
Upcoming Films on the radar:
The Visitor

,

Fitzcarraldo

,

The King & I