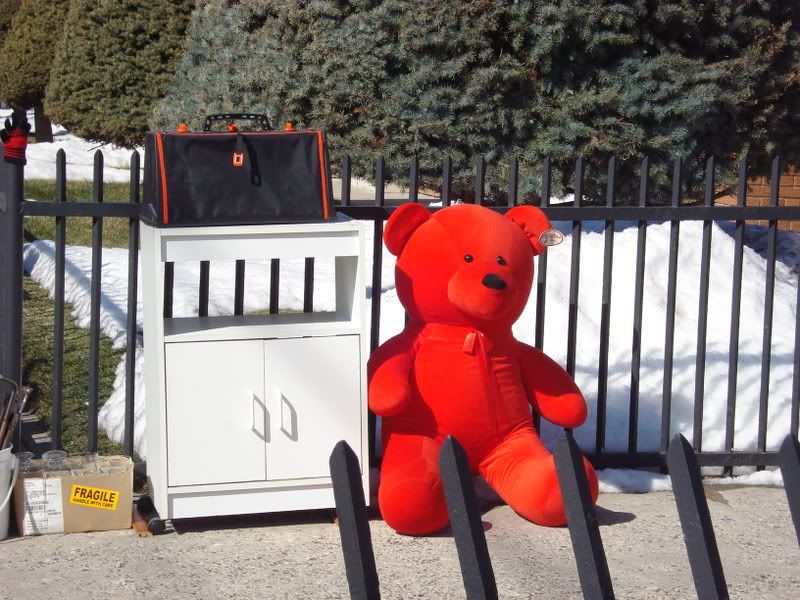 Comedy film as defined
by Wikipedia
: Comedy film is a genre of film in which the main emphasis is on humor. Also, films in this style typically have a happy ending (the black comedy being an exception).
I chat all about
Comedy as a Genre
on
Episode 11
of the Movie Moxie Podcast, although this isn't a genre I lean to that ofter I do love to laugh and manage to hone in on the themes, countries and films that I have enjoyed including several non-comedies that I find funny!
$5 a Day
18 Grams of Love
A Film with Me in It
Accidents Happen
Achillles and the Tortoise
Adrift in Tokyo / Tenten
Âge des ténèbres, L / Days of Darkness
Alien vs Ninja
All About Evil
American Werewolf in London, An
Amours d'Astrée et de Céladon, Les
And Then Lola Came
Attack the Block
Back-Up Plan, The
Bambou / Bamboo
barons, Les / The Barons
Beauty Shop
Best Worst Movie
Black Dynamite
Blood & Donuts
Bon Cop, Bad Cop
Bomber
Boy (2010)
Boys, Les
Boystown / Chuecatown
Bread and Tulips / Pane e Tulipani
Brüno
Bubba Ho-Tep
C'est pas moi, je le jure! / It's Not Me, I Swear!
Castaway on the Moon / Kim Ssi Pyo Ryu Gi
Chandni Chowk to China
Chillerama
City Island
coach, Le / The Coach
Dark Shadows (2012)
Daydream Nation
Daytime Drinking / Naj sul
DeadHeads
Dead Snow / Død snø
Decline of the American Empire, The / Le Déclin de l'empire américain
Defendor
Detroit Metal City
Devil Wears Prada, The
Dinocroc vs. Supergator
divan du monde, Le / Everybody's Couch
Dodgeball: A True Underdog Story
Doghouse
Drive Angry
Dylan Dog: Dead of Night
Everything's Gone Green
Evil in The Time of Heroes / To kako - Stin epohi ton iroon
ExTerminators
Extraterrestrial / Extraterrestre
Fanboys
Finishing the Game
Fish Story / Fisshu sutôrî
Forever Never Anywhere
Four Lions
Fright Night (2011)
Frisson des Collines
Fruit Fly
Funny People
Gallants
Get Smart
Ghajini
Gnomeo & Juliet
Green Hornet, The
Grosse Pointe Blank
Guard, The (2011)
Hank and Mike
Happythankyoumoreplease
Hey, Hey It's Esther Blueburger
High Life
High School
Hobo with a Shotgun
Homestay
Hot Fuzz
I Heart Huckabees
I Love You Phillip Morris
I Sell the Dead
In the Loop
Joan Rivers - A Piece of Work
Juan of the Dead / Juan de los Muertos
Kaboom
Kick-Ass
Ladyhawke
Last Lovecraft: Relic of Cthulhu, The
Leave Them Laughing
Like You Know It All / Jal Alijido Motamyunseo
Little Miss Sunshine
Losers, The
Lost Boys, The
Love Comes Lately
Meet Monica Velour
Mega Python vs. Gatoroid
Micmacs / Micmacs à tire-larigot
Misfortunates, The / De helaasheid der dingen
Monster Brawl
Moon Point
Must Love Death
Netherbeast Incorporated
Office Space
Paper Man
Patrik 1,5 / Patrik, Age 1.5
Peepers
Perrier's Bounty
petit Nicolas, Le / Little Nicholas
Places Everyone
Poultrygeist: Night of the Chicken Dead
Production Office
Prom
Québec-Montréal
Rare Exports: A Christmas Tale
Razzle Dazzle: A Journey into Dance
Red (2010)
Revenant, The
Rock, Paper, Scissors: The Way of the Tosser
Rubber
Schoolgirl's Diary, A / Han nyeohaksaengeui ilgi
Scott Pilgrim vs. the World
Scream
Scream 2
Scream 3
Scream 4
semaine sur deux (et la moitié des vacances scolaires), Une / Alternate Weeks (and Half the Vacation)
Sex and the City 2
Singapore Dreaming
Some Guy Who Kills People
Some Like it Hot
Strigoi
Stuff, The
Symbol / Shinboru
Tank Girl
Tanner Hall
Toad's Oil / Gama no Abura
Toilet
TrollHunter / Trolljegeren
Trotsky, The
Tucker & Dale vs. Evil
Vampire Girl Vs. Frankenstein Girl / Kyûketsu Shôjo tai Shôjo Furanken
Waiting...
Were the World Mine
Whip It
White on Rice
Who is KK Downey?
Wild Child
Wild Target
Year of the Carnivore
Your Beautiful Cul de Sac Home
Back to Genre List