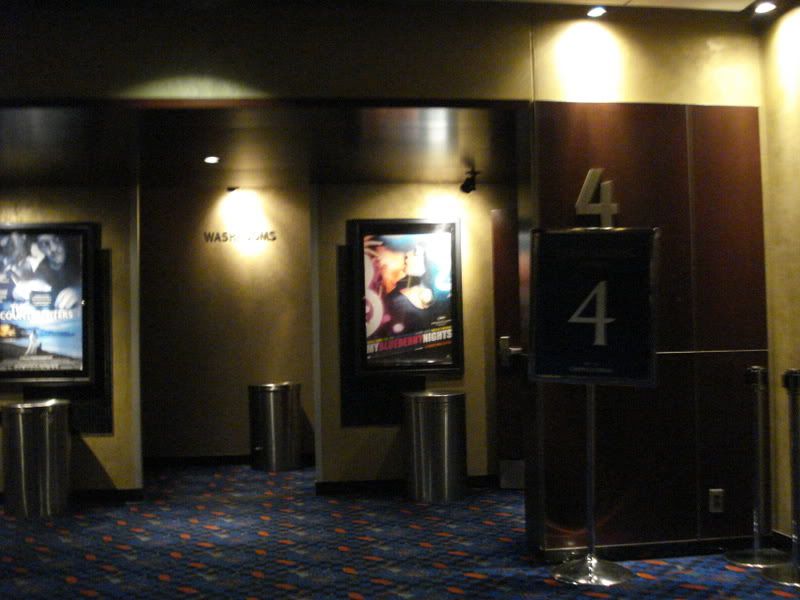 This is a bit of a time delayed for
My Week in Film
as I saw a bunch of mostly limited releases before
covering
the
Inside Out Toronto Lesbian and Gay Film and Video Festival
. It was great to spend some time with current releases, and thankfully I enjoyed all of them. Although I do on occasion get bustled into the hype of a big film and then end up disappointed, I actually have quite a strong internal radar for films I like and I felt that way about all four films I set out to see on this run.
The first from the lot I saw was
Redbelt
, written and directed by David Mamet and starring Chiwetel Ejiofor. Previous to
Redbelt
the films I had seen by David Mamet were
State and Main
and
House of Games
and I was aware of the fact that he has a particular style going into the film but no more details than that. I would say it's mostly the dialogue which I wonder if is on par with this other films as it's
termed as rhythmic
, and I can see that but I found the repetition so stylized. It did make me pause to think throughout, and sometimes it worked better than others. Also, the film felt like it was billed as a martial arts film and although that is a strong element to it, martial arts brought the setting to life in what was really a drama. Overall I thought the acting was great, story was interesting and I was captivated throughout.
Next up I sought out an unlikely double bill of
My Blueberry Nights
and
Son of Rambow
. Although the films had almost nothing in common I loved them both. I was slightly worried about the bleak reviews for
My Blueberry Nights
and I can say with confidence I disagree with all of them. Wong Kar Wai creates yet another wonderful, textural film that is an emotional journey for the characters and the viewer. I was impressed by Norah Jones' debut performance and I was thrilled to say Jude Law was great as well. It was a great start to the double bill, and next up was
Son of Rambow
which
had been on my radar since early 2008 and it delivers as promised. It is a funny and touching film centred on an unlikely friendship of two boys in the 80's set out to create their own sequel to
Rambo
. This truly is a gem of a film.
I also got out to see the
Then She Found Me
with
Danette
, who is always lovely movie going company. I was so happy to see this film, and mystified that it had received so little attention. It's a fantastic film, with stellar acting and the story was compelling and real. I enjoyed the performances by both Bette Midler and Colin Firth. As for Helen Hunt, she was awesome. In fact,
Danette
wrote an great
letter to Helen Hunt
that really hits all the right notes. Fantastic film.
Oh, there is one more film I caught up with, and you can see my full review for it:
S&M: Short and Male
. This is one of the documentaries I missed at
Hot Docs
and I found it to be very interesting.
As I ended up in the theatre a lot I was bombarded by preshow looped advertising, commercials and previews. I have to ask what is with the new eyeball vs tongue commercials? A world of gross. More interesting were some of the new trailers:
The Wackness
where brought some nostagia to '94 which I'm not sure I can handle yet.
American Teen
which looks fascinating and I couldn't tell if it was a doc or drama especially after seeing the
poster
which replicates
The Breakfast Club
. It is however, a documentary. Also seen were many trailers for
Sex and the City
.
The Wackness
Trailer
- I saw teaser 2, spoiler free until about 3/4 way through
American Teen
Trailer
- You get the gist of the film by the 1/2 way point
Sex and the City
Trailer
- has tons of spoilers
Next week:
Postal, Indiana Jones and the Kingdom of the Crystal Skull, Hard Core Logo, Lucky You
and hopefully a few Toshirô Mifune films.