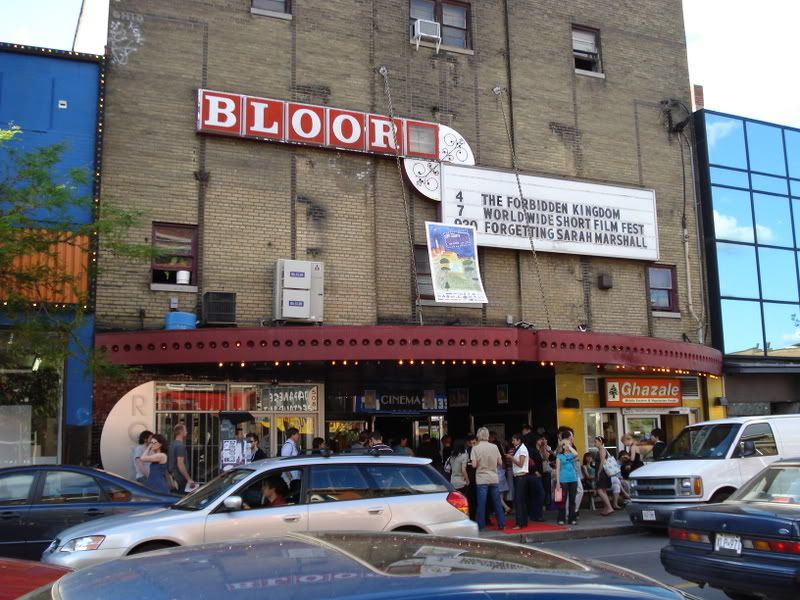 The
Worldwide Short Film Festival
started off with a bang with a packed house at
the Bloor
on a warm Tuesday night for the Opening Night Gala presentation of
Award Winners from Around the World
. The festival will be presenting 268 films from 31 countries over the next six days and what better way to start than with a delightful selection of short films.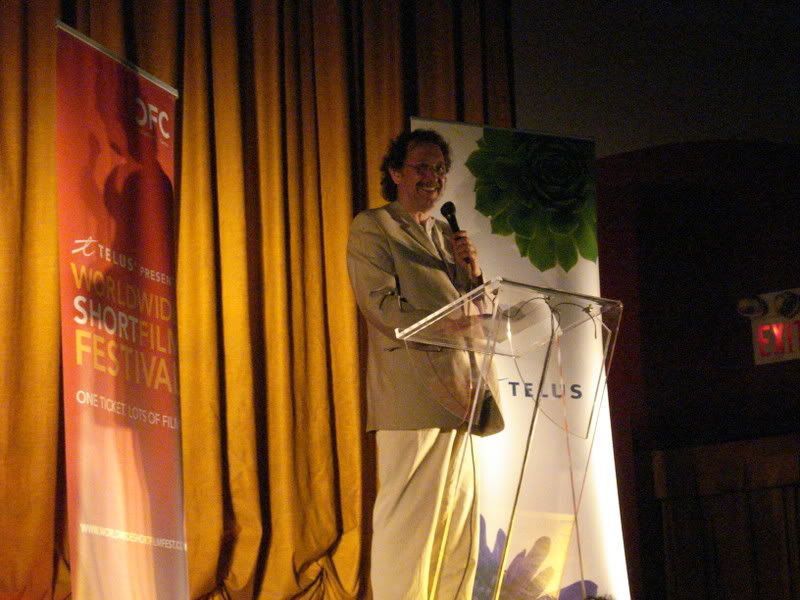 Slawko Klymyiw, Canadian Film Centre (CFC) Executive Director
Paradise
Dir: Jesse Rosensweeet
Canada, 8 minutes
Toys that go through the motions of an ideal life while zooming around on pegs. A witty play on automation and what happens when, gasp!, independent thoughts and ideas emerge. Funny and charming, this audience pleaser was a rocking short to start the night.
The Pearce Sisters
Dir: Luis Cook
UK, 9 minutes
In this animated short, two lone sisters by the sea live a mundane existence amongst the fish, flies and birds. Or do they?
Peter and Ben
Dir: Pinny Grylls
UK, 10 minutes
Peter and Ben is a brilliant short documentary that shares the lovely tale of two oddballs that have left their flock. I saw this short during
Hot Docs 08
and it was even more fun the second time round. Pure joy.
Situation Frank
Dir: Patrik Eklund
Sweden, 27 minutes
The surprizing touching short is set during a dark period in the life of Frank. It shows us many life truths be they sad or funny, and adeptly expresses the nature of friendship. I would not have expected to enjoy it so much considering the dark comedic nature, but it is an exhilarating short film that astonishes the audience from moment to moment.
Tony Zear / Torny Zoreil
Dir: Valentine Potier
France, 20 minutes
Fascinating idea brings out the most of this short about a family, and complete subculture of people will really big ears. How does this affect their daily life or romantic life, and what measure do they take to adapt the world around them? I enjoyed the world that was created and the inventiveness of the art design, but wanted connect more to the main character and story.
Gravity
Dir: Nicolas Provost
Belgium, 6 minutes
A series of quick cut screen kisses from classic films is a brilliant idea but the effect of the quickness was a little jarring. The short was sometimes silent and sometimes not which led to more confusion. I did find that some of the pairing images, especially when contrasted either with colour vs black and white images or playing with gender combinations worked wonderfully.
This program, Gala: Award Winners From Around the World repeats Sunday June 15/08 at 9:30PM. See
full schedule
here.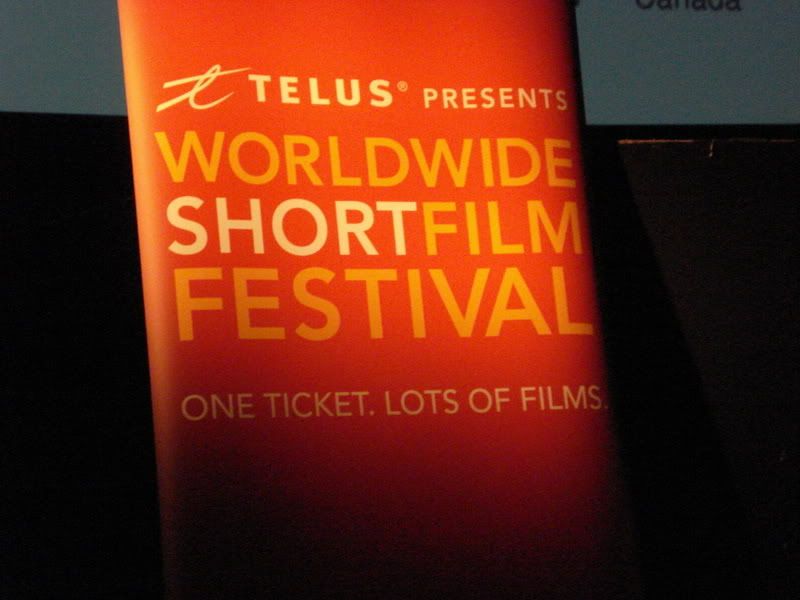 The
Worldwide Short Film Festival
runs from June 10-15/08 in Toronto, Ontario, Canada.