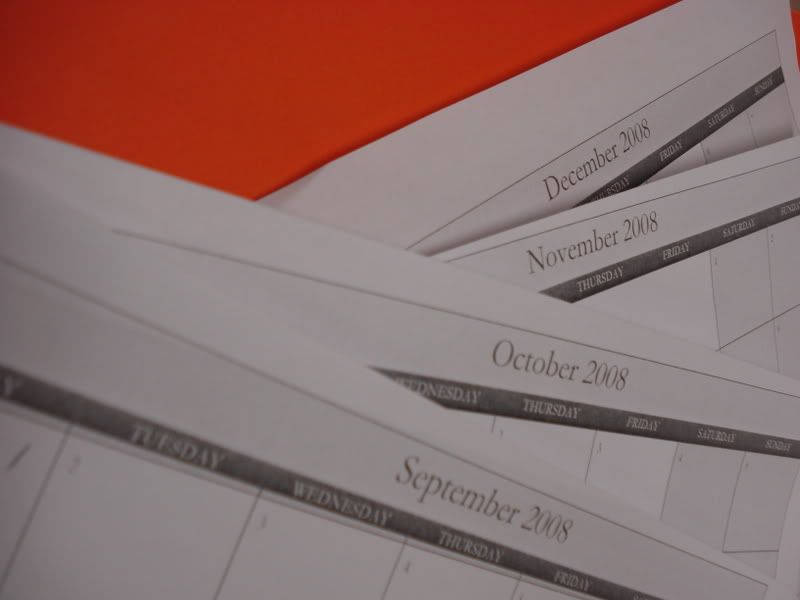 The fall is quickly approaching, let's take a look at the festival season that will be quickly upon us here in Toronto as the biggest and brightest shine.
September
Toronto International Film Festival
September 4 - 13/08
The mecca of festivals in Toronto with big name films to genre favourites, celebrities, excitement and lineups galore. This is the biggie and in my heart of heart I will always think of it as the Festival of Festivals but now it is of course known at TIFF to the regulars. It is the one, the only
Toronto International Film Festival
.
See Movie Moxie TIFF Coverage:
2007
,
2008
Toronto Urban Film Festival (TUFF)

September 5 - 12, 2008
Collection of 1 minute silent films that will be shown on the TTC
Student Shorts Film Festival
September 26 - 27/08
Festival is dedicated to showcasing post secondary institutions student films.
October
Indie Can Film Festival
October 1 - 5, 2008
Indie Can is a film festival that screens non-judged independent films
Toronto Japanese Short Film Festival
October 7 - 10, 2008
imagineNATIVE
October 15 - 19, 2008
Film + Media Arts Festival
Toronto After Dark Film Festival
October 17 - 24, 2008
This is easily one of the most exciting film festivals in Toronto with its celebration of horror, thriller, fantasy and genre films galore. The crowds are wild!
See Movie Moxie coverage for the 2007 festival
Est Docs
October 17 - 24, 2008
Estonian Documentary Film Festival
Planet in Focus
October 22 - 26, 2008

International Environmental Film & Video Festival


November




Toronto International Latin Film Festival


October 31 - November 8, 2008

Moving Image Film Festival

November 6 - 9, 2008



Brazilian Film Festival of Toronto


November 6 - 9, 2008



Rendezvous with Madness Film Festival



November 6 - 15, 2008

Films focusing on mental health and addiction

Toronto Reel Asian International Film Festival

November 12 - 16, 2008

Excellent programming makes Reel Asian one of Toronto's best film festivals
See Movie Moxie coverage for the 2007 festival




European Film Festival


November 16 - 30, 2008

Mobifest

November 18-25, 2008

made-for-mobile-movies


aluCine
November 20 - 29, 2008

Toronto Latin Media Festival



December



No December listings as of yet.

Know of a festival not on the list? Email me at moviemoxie at gmail dot com, and I'll add it to the list!