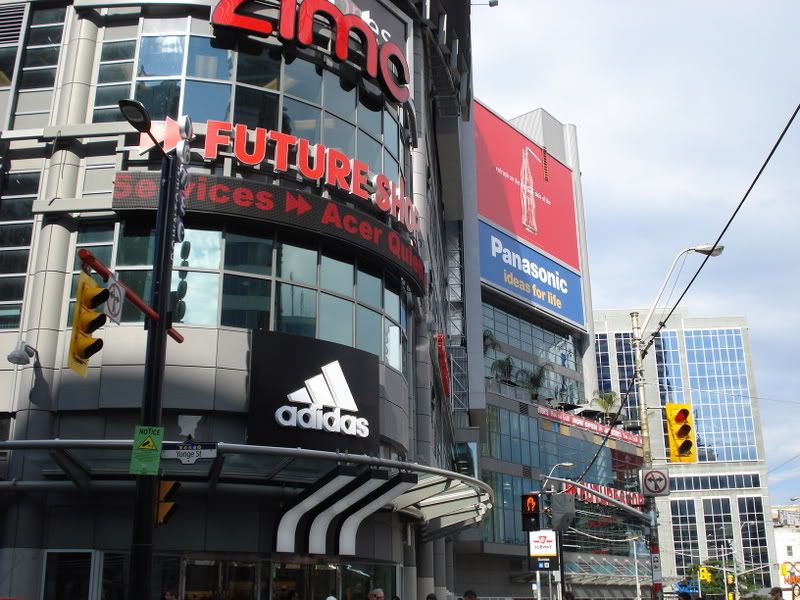 I'm a downtown Toronto movie goer and I have my list of theatres I go to on a regular basis. Between Paramount/Scotiabank, Carlton and Cumberland you can pretty much see anything that's playing from blockbuster to Canadian to foreign and indie films. For special screenings, classics and catch-up to first run films add the
Bloor
to the roster and you're golden. But a strange thing happened back around Easter weekend when the
AMC Yonge & Dundas
opened and threw a wrench in the works. All of a sudden not all blockbusters were being shown at Paramount/Scotiabank! Some Canadian films weren't at the Carlton! My whole film world was thrown off kilter! Then it was
announced
that AMC Yonge & Dundas would have 10 theatres during
TIFF'08
! Well, it was time to get these stubborn heels undug from the ground and check out this new location.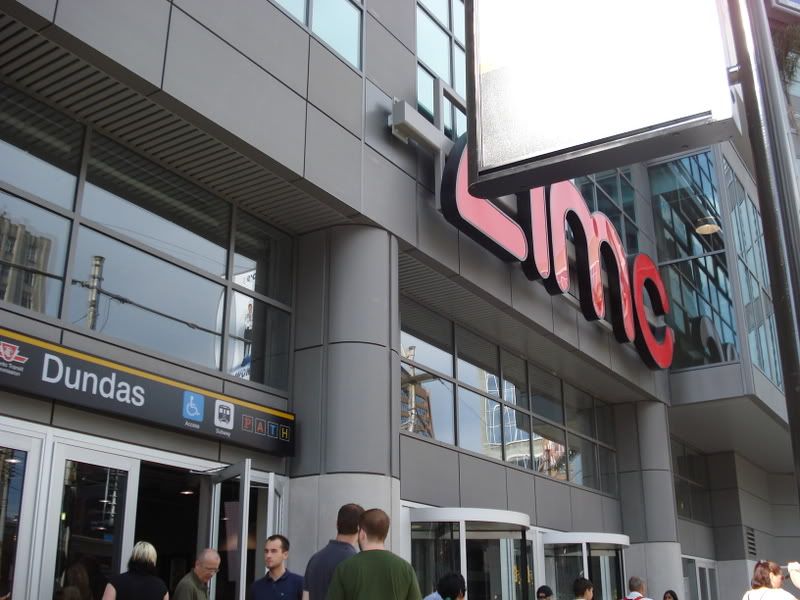 It sure is easy to find I'll give it that! It's located on the northeast corner of Yonge & Dundas and right beside the subway exit. There is a Starbuck's right by the lobby and you can take your beverage into the theatre (until September 2008, at which point things may change - I'll keep you posted!). That is a major plus in my opinion, especially for a theatre that has screenings in the morning, more on that to come.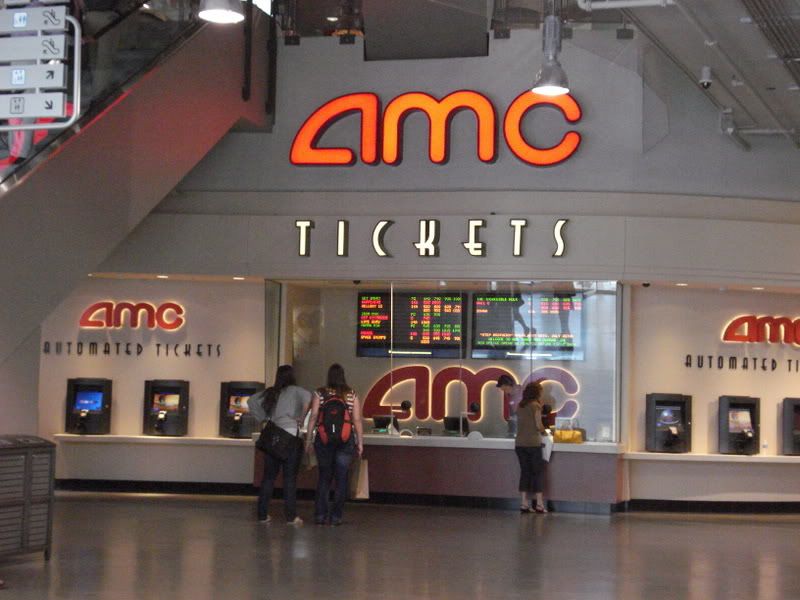 The box office is on ground level, as pictured above but the theatres are up, up and away on the upper two levels of the building. On the way you will find a Futureshop, Food Court and a few restaurants. This is a bonus as well, being able to grab a reasonable priced bite before, after or between screenings is always a plus.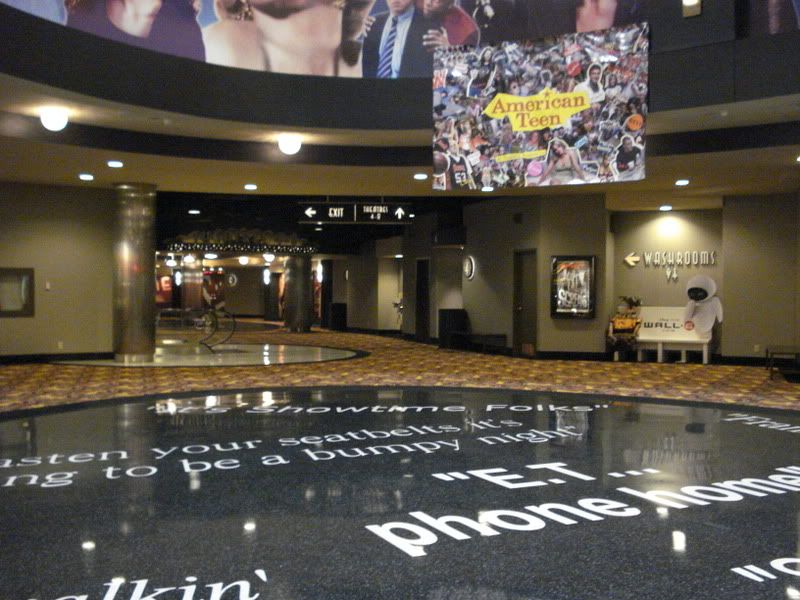 Pretty snazzy on the inside, with movie quote and vintage images abound. Overall, has a pretty slick feel to it. Open, bright and spacious.
As for the theatres themselves, there are two that are in the 450 seats range and the remainder hover between approximately 130-280 seats. I've seen films in both types of theatres and they were both great. The chairs are nice and comfortable, seating is stadium style with spacious leg room for the tall folk out there. Picture and sound quality are great as well.
The only thing that was quite unexpected was the price. A regular screening is $13.00 which is the highest I've seen for a non-IMAX screening in Toronto. They do have a free membership program called
Movie Watcher
which once you get your card movie tickets are $11.00 which is a pretty big difference for a free sign up. The also have morning screenings (Friday-Sunday, plus holidays) for $6.00.
Overall, I was very impressed and will happily add this theatre to the roster of ones I frequent. Considering they show blockbusters, independent and Canadian film it's likely I will be there a lot!
What do you think of the
AMC at Yonge & Dundas
? What makes a difference to you in theatre going experience?