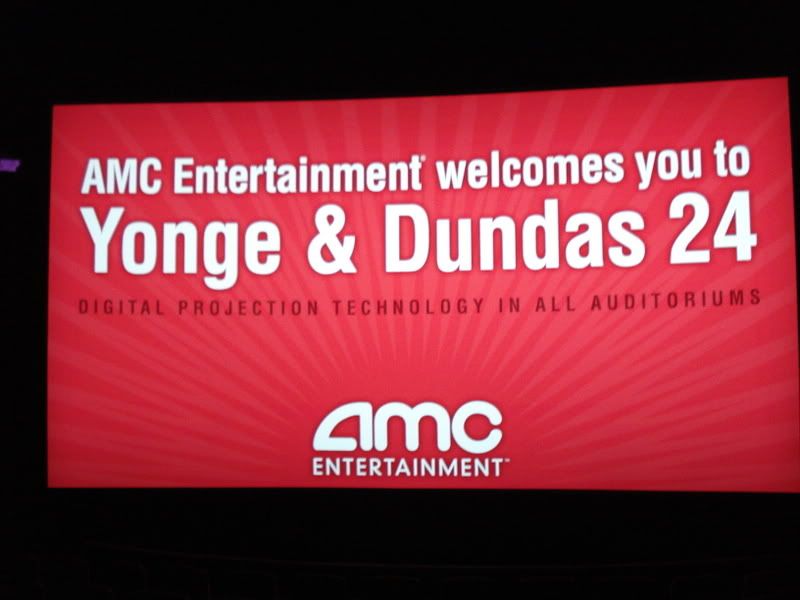 After a week of been cooped up due to sickness it was very exciting to get back out to the theatre and check out some current films. I caught two documentaries at the AMC:
The Last Continent
and
American Teen
both of which were enjoyable but not exactly what I was expected. Click through the links for full reviews. The happy surprize of the current releases was
Get Smart
, it's hilarious - I enjoyed every minute of the film. Joyful and funny without resorting to crudeness (save for one scene) and there was no meaness - in a comedy and it was funny! What a relief, to find humour without it being offensive.
I caught up with a few films that have been on various 'too see' lists for quite some time now. They were
Wings of Desire
and
Bonnie and Clyde
, which both made my lists for a combination of critical acclaim and varying degrees of arthouse status. I enjoyed
Wings of Desire
, but nowhere near as much as I would have liked quite possibly due to seeing the remake
City of Angels
first. I also found the characters not very accessible, and that felt like it was a conscious choice for which I'm puzzled at the the intent. Next up is
Bonnie and Clyde
, which reminded me that I don't really enjoy crime films. Great performances by Warren Beatty and Faye Dunaway and the story was both more simple and more complicated than I had imagined. There was a wild sense of containment and restriction created in the film that was fascinating.
I'm always on the lookout for good scary movies, I picked up
The Mist
recently vaguely remembering hearing people singing its praises when it came out on DVD. This movie totally floored me, I have no idea how I missed it when it came out in theatrical release (gah, it looks like I picked
Margot at the Wedding
that week
... for shame!). I am certainly glad I caught up with
The Mist
, it is the scariest new films I've seen since
28 Days Later
. It's refreshing to see a horror film with a strong story, interesting characters who are played by great actors. Kudos to Marcia Gay Harden, Thomas Jane and a fantastic supporting cast including Andre Braugher.
Trailer craziness this week is inspired by different formats. In front of both
The Last Continent
and
American Teen
was the trailer for
The Duchess
shown. But it was a completely different trailer each time! The one shown prior to
American Teen
was spoilerific, show many of the different plot lines and the trailer shown in front of
The Last Continent
was much more aloof with only a few key plot points and more music than dialogue. Are the trailers being taliored to the respective target audiences? If so, I guess I'm the
The Last Continent
demographic! Say more by showing less, please!
Two trailers made it into the
Trailer of the week
category this week:
Beautiful Losers
from the folks at
Cinematical
and
The Fox and the Child
(last of the bunch) thanks to
RowThree.com
. Both trailers are quietly beautiful and spoiler free.
What did you watch this week?