Here is my TIFF'08 pre-fest Vlog#3. Discussed is more on picking up advance orders, "The Board", Offsale, Rush, single tickets and more!
Notes & Links from Vlog:
Richard at TIFF Talk
posted
and
tweeted
on Monday about the pick up process.
Link to my last Vlog where I talked about last years exchange process
TIFF link re: Merchandise
(not a lot of info)
When I say 'substitutions' this is for people that didn't get all the selections in the advance ticket process and now have vouchers to redeem the each selection they didn't get.
When I say 'performance' or 'show' I mean screening. I have to stop doing this! It's a habit from live theatre days.
Off Sale vs Rush
Off sale means
that there are currently no tickets available for sale, but they encourage you to try try again. One recommended time to check for more tickets is at 7am on the day of the screening to see if same day tickets are available.
Rush means
that the advance and same day tickets are no longer available, however you still might have a chance. Each theatre was a rush line outside the theatre and if seats become available for the screening they may go to the rush line. One thing to note about Rush, is that their is usually 1 Rush line for all films at the location so make sure you know which film you are there to see and have your method of payment ready in case it is your lucky day.
Single tickets for non -Premium screenings go on sale
Wednesday September 3, 2008 at 7AM online, over the phone
and in person at Festival Box Offices at Toronto Life Square at Yonge & Dundas, Manulife Centre and Roy Thomson Hall. These three box office accept cash, debit and Visa.
As always, check the
official TIFF'08 site
for all information on policies, procedures and up to date inforamtion.
Here is a picture of "The Board" at the Yonge & Dundas location: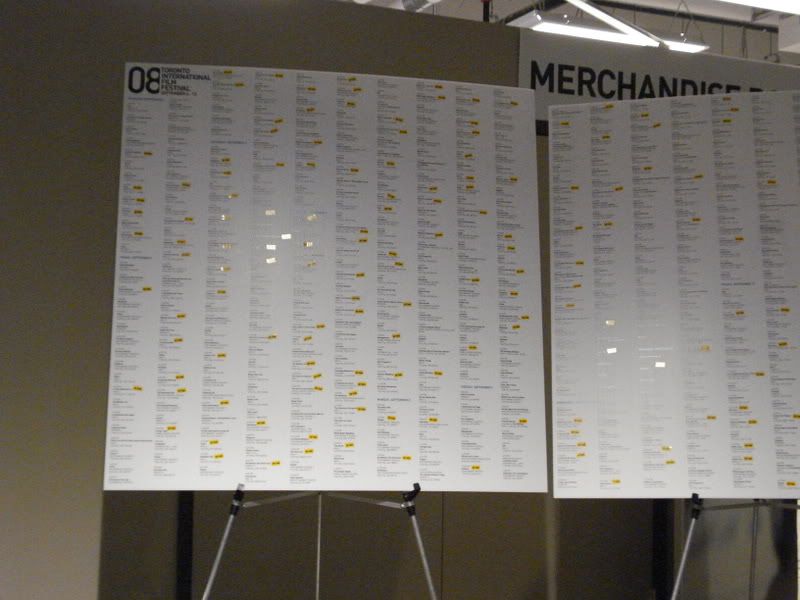 Today was the day where these: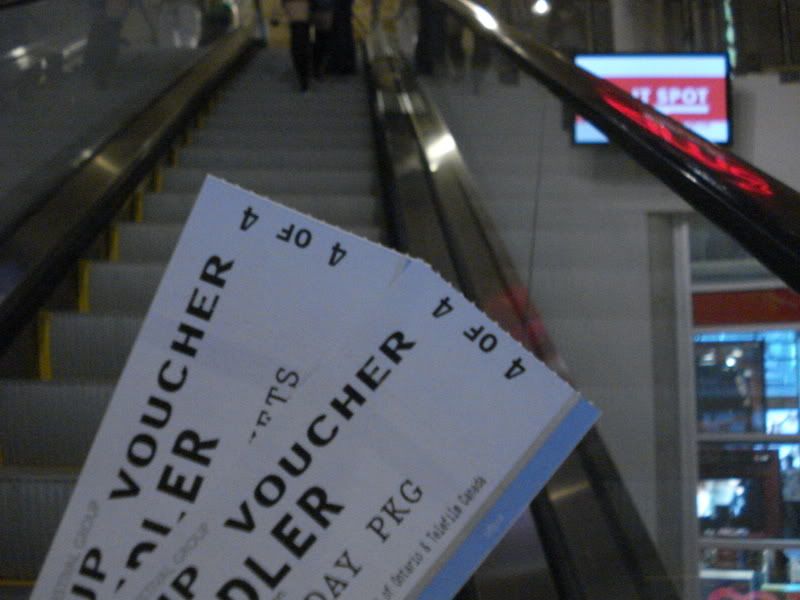 Turned into these: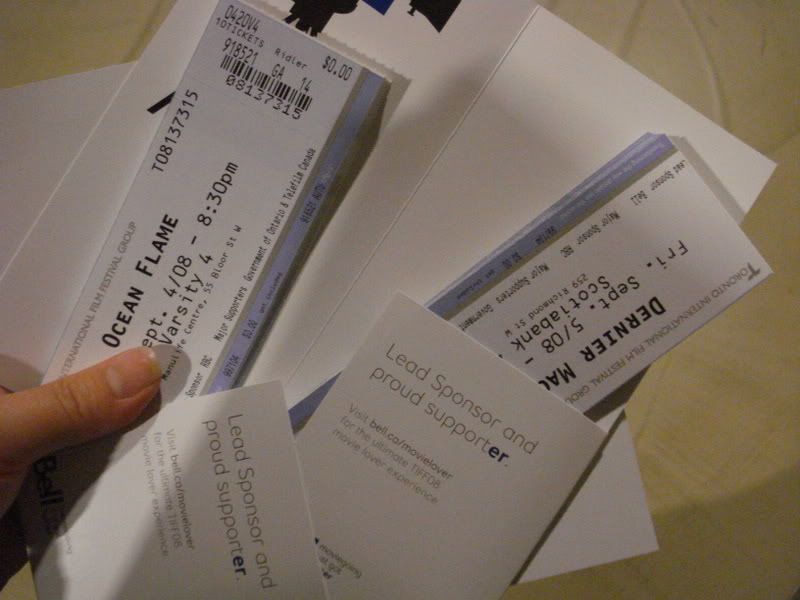 The
Toronto International Film Festival 2008
runs from September 4-13/08 in Toronto, Ontario, Canada.