Here is my TIFF'08 Vlog Day 3
This is not the most articulate Vlog!
See more on Detroit Metal City at the
Midnight Madness Blog
:
Opening Night Q&A
and
more here
Festival vs Theatre Box offices:
Festival Box Office
are at Yonge & Dundas, Manulife Centre and Roy Thomson Hall - they sell tickets to all TIFF screenings.
Venue Box Office
is the box office solely for that venue (i.e. Scotiabank, Ryerson), which sell same day tickets.
Tandem: 2 theatres (usually side by side) showing the same film at the same time. Allow for extra time to start as it will be introduced in both theatres.
Films discussed
The Sky Crawlers, Detroit Metal City, Un été sans point ni coup sûr
and
Patrik 1,5
Ryerson Ticket Line Hidden from the rain: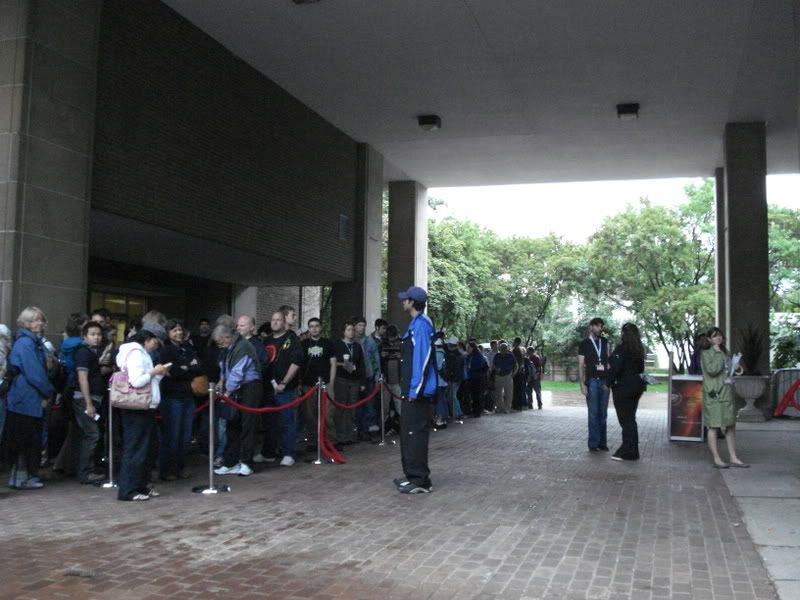 THE AMC Board that indicates Line up/Rush/Doors Open: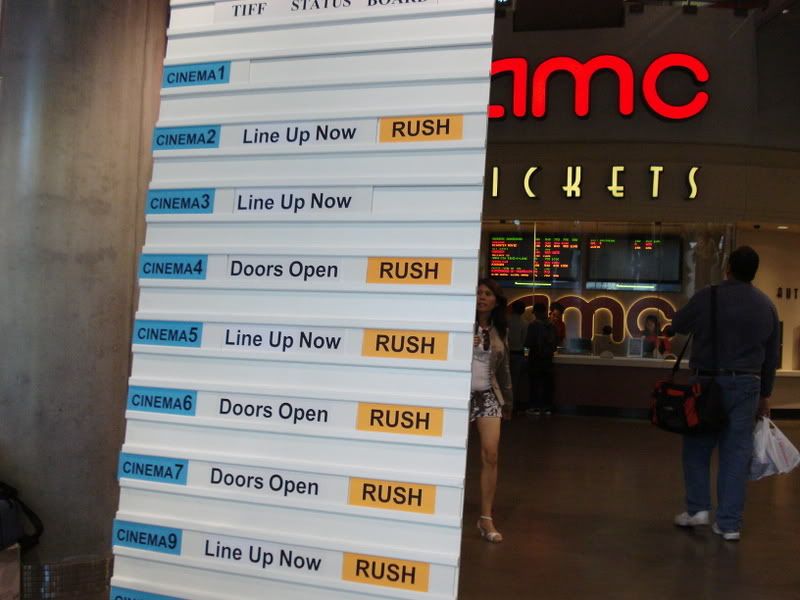 Things actually get busy at Scotiabank!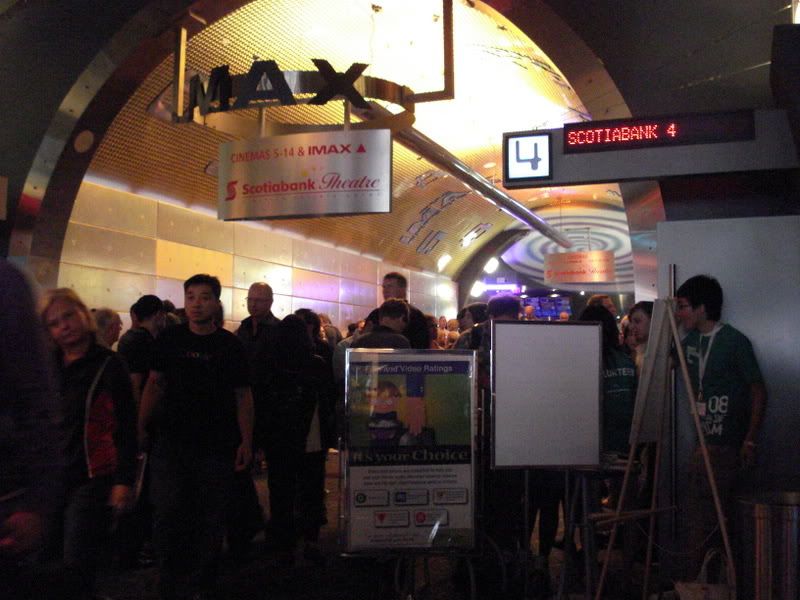 The
Toronto International Film Festival 2008
runs from September 4-13/08 in Toronto, Ontario, Canada.