Here is my TIFF'08 Vlog Day 4
Random things that happen on this rocking day of great screenings. All 5 films rocked and 4 had great Q&A's as well.
Notes & Links from Vlog

-Clarification: Rafaël Ouellet's Le Cèdre penché was his first *feature* film

-TUFF (Toronto Urban Film Festival) silent films shown in subway monitors and on the festival site


-Stand Right, Walk Left:

standard escalator etiquette here in Toronto (mostly on the TTc) is to stand on the right hand side of the escalator so if people want to walk they can do so on the left hand side.
-The director for White Night Wedding name is Baltasar Kormákur



Films discussed:




It Might Get Loud, Derrière moi, The Real Shaolin, White Night Wedding

and

Vacation

.

Box Office & Advance Ticket Holder Lines at the AMC: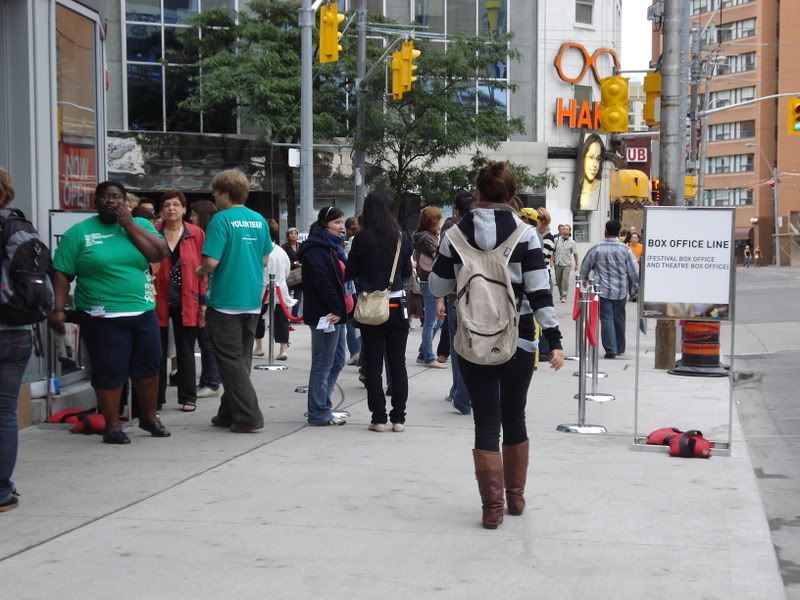 Rush Line at the AMC: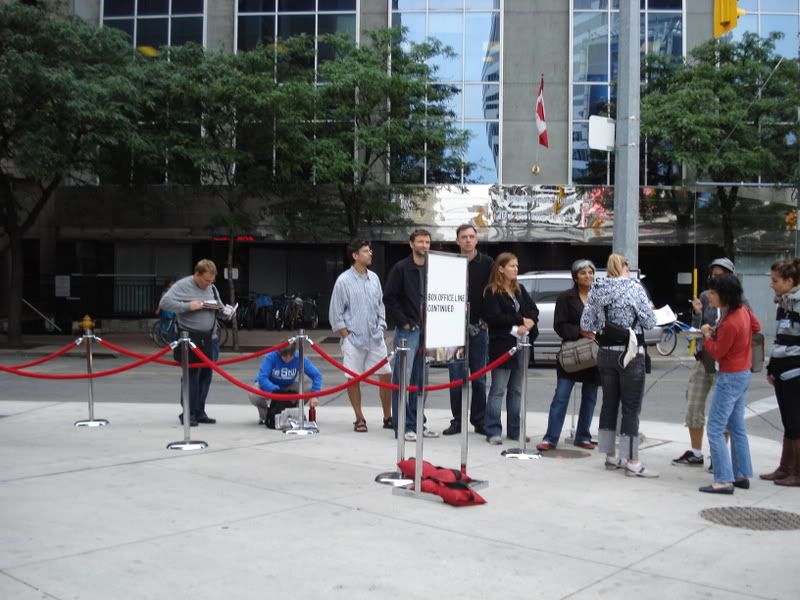 TUFF in the subway:



People *not* Standing Right, Walking Left:



The Toronto International Film Festival 2008 runs from September 4-13/08 in Toronto, Ontario, Canada.