Here is my TIFF'08 Vlog Day 8
, Notes & Links from Vlog

Filmmaker Day!
"insert word" = production
Gaming acronyms explained & respective films:
MMORPGing (Massively Multiplayer Online Role-Playing Game)
Second Skin
LARPing (Live Action Role Playing)
Darkon
Classic arcade gaming
The King of Kong: A Fistful of Quarters
Films discussed:
Sauna, Winds of September, The Dungeon Masters
and
Tokyo Sonata
15 min to get from Osgoode Stn to AMC 10 - I just made it!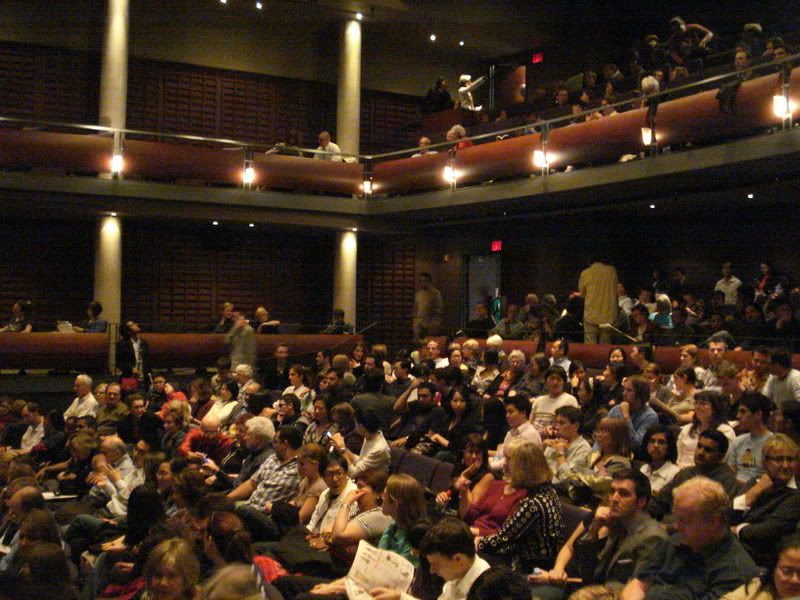 Packed house for
Tokoyo Sonata
.
The Toronto International Film Festival 2008 runs from September 4-13/08 in Toronto, Ontario, Canada.