Here is my TIFF'08 Vlog Day 9
, Notes & Links from Vlog

Empty Nest
is a Argentina/Spain/France/Italy co-pro
Link to
Images Festival
,
Movie Moxie coverage of Images Festival 2008
Takeshi Kitano's films in the trilogy mentioned are:
Takeshis'
,
Glory to the Filmmaker!
and
Achilles and the Tortoise
Correction:
Pontypool
was shot in 15 days
Films discussed:
Empty Nest, Martyrs, Universalove, Pontypool
and
Achilles and the Tortoise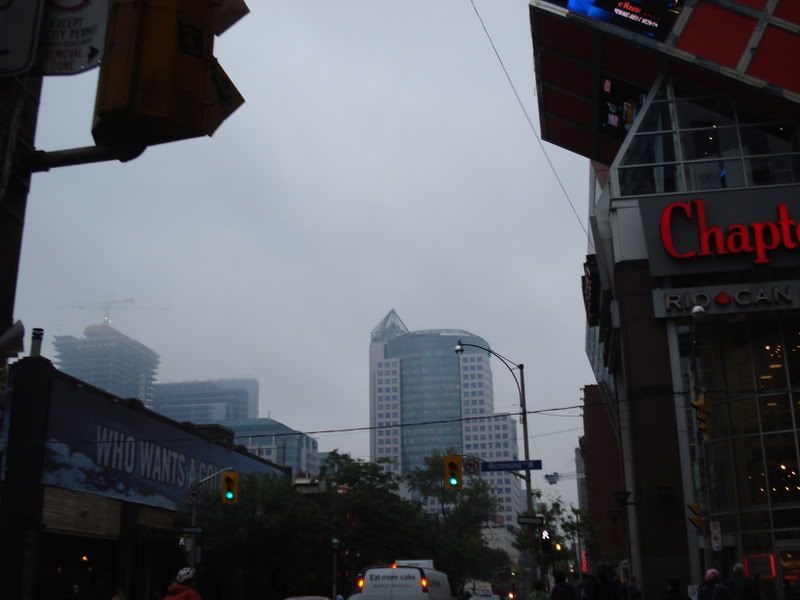 Grey day for my last morning at Scotiabank. See any missing landmarks?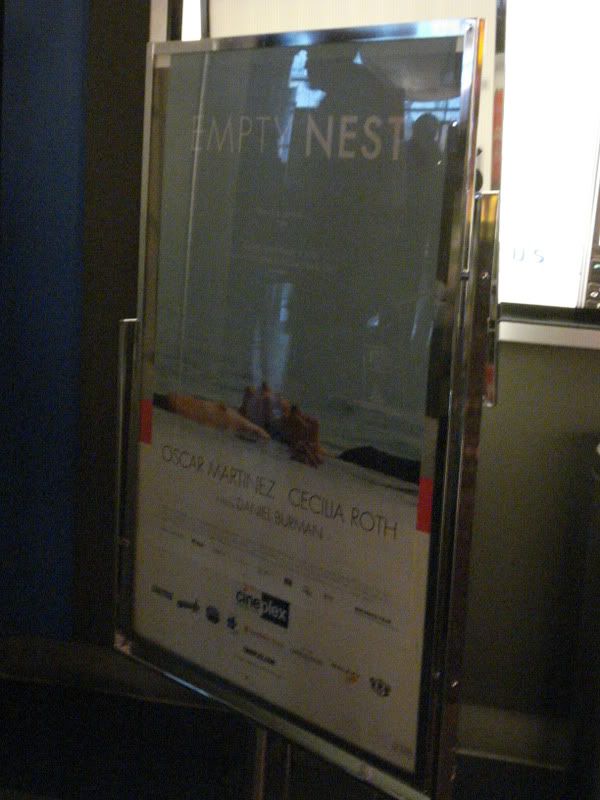 Empty Nest

poster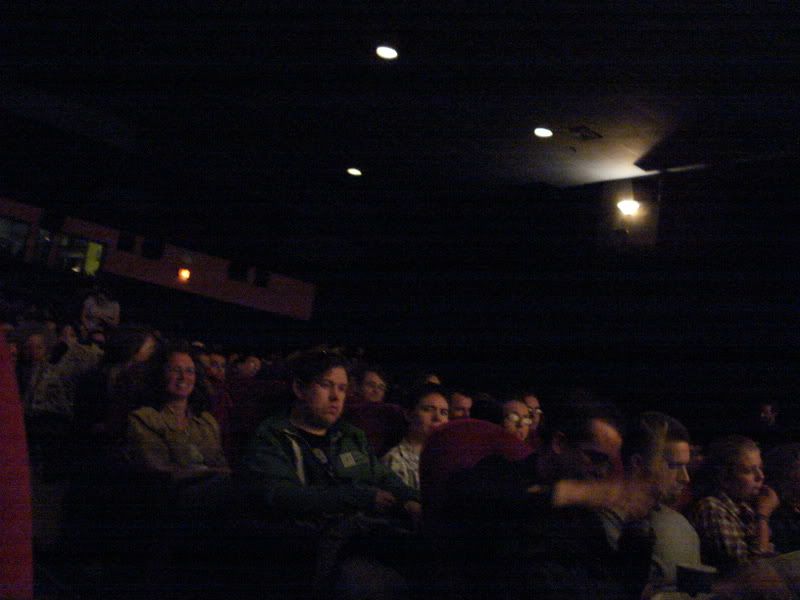 Packed House at Varsity 8 for Pontypool - were you there?
Apparently Brian De Palma was
The Toronto International Film Festival 2008 runs from September 4-13/08 in Toronto, Ontario, Canada.