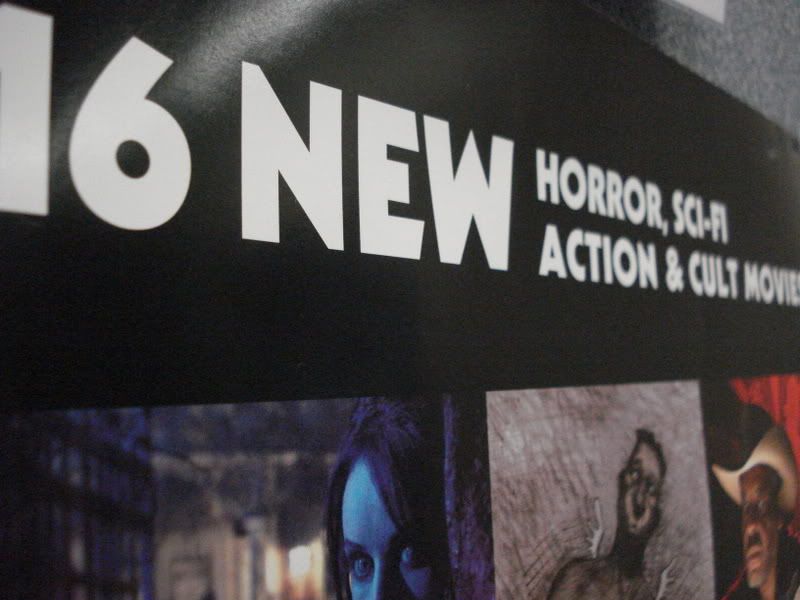 Filmmaker and guests for this years
Toronto After Dark Film Festival
have been
announced
! Festival goes are in for a treat as there are so many guests this year. Here is the low down:
Terrance Zdunich
(writer/composer) of
Repo! The Genetic Opera
will be at the Saturday October 18, 2008 at 8:45PM screening.
Olly Blackburn
(writer/director) of
Donkey Punch
will introduce the film on Saturday October 18, 2008 at 11:30PM screening.
Zombie Night will be a lot of fun with both zombie directors in attendance!
Kevin Tenney
director of
Brain Dead
will introduce his zombie film on Sunday October 19, 2008 screening at the 6:30PM
and
Steven Goldmann
director of
Trailer Park of Terror
will be at on Sunday October 19, 2008 screening at 9:15PM.
To find out more about
Who Is KK Downey?
We will be treated to a screening with the cast and crew present! That will be Tuesday October 21, 2008 9:45PM.
J L Vara
director of the wild looking crime thriller
South of Heaven
on Wednesday October 22, 2008 at 9:45PM.
Andrew van den Houten
producer of
Home Movie
will be at the Thursday October 23, 2008 9:45PM screening.
Closing night film
I Sell the Dead
looks like it will have multiple guests including
Glenn McQuaid
(director/writer/editor) and
Larry Fessenden
(actor/producer) will in attendance for the Friday October 24, 2008 screening at 7PM. Rumour is we might be treated to even more guests, but no official word on that yet. I can't wait to hear more.
It's not all about the features though! Numerous filmmakers of the short films will be in attendance including
Rodrigo Gudino
(dir: The Facts in the Case of Mister Hollow) and
Jason Eisener
(dir: Treevenge).
The
Toronto After Dark Film Festival
2008 runs from October 17-24/08 at the
Bloor Cinema
, Toronto, Ontario, Canada.