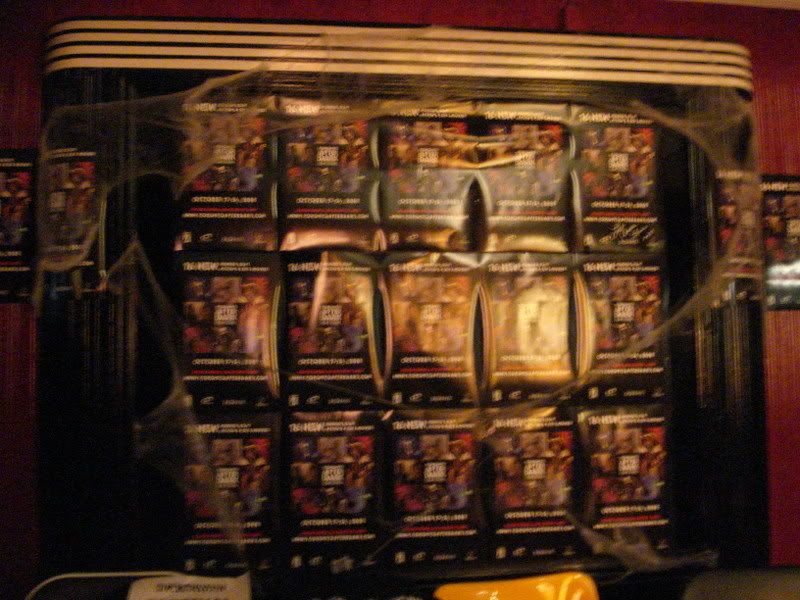 Science fiction and colourful film noir bookend Day 6 of the festival. It is so sad we only have two more nights of mayhem to enjoy! To hear and see about Day 6 check out my TADFF'08
Vlog for Day 6
.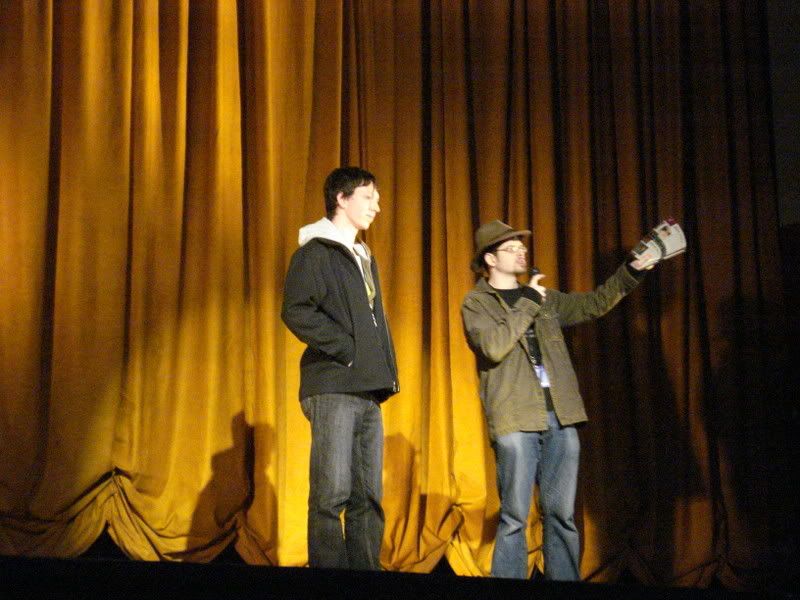 Lazer Ghosts 2: Return to Laser Cove
director Steven Kostanski with Peter Kuplowsky, Programming Manager

Lazer Ghosts 2: Return to Laser Cove
Dir: Steven Kostanski
Canada
9 min
Science fiction film fans rejoice - this is one short you are going to want to see. I've seen a lot of great shorts at the festival so far but this one is a cut above. The entire short is done trailer style for what would be a direct to video (yes, video) science fiction sequel. It's got all the things you need for a sequel from cheesy one lines, sketchy back stories, the ultimate villian and effects that are so bad they are good. The crowd went absolutely bonkers for this film, myself included.
Check out the
Lazer Ghosts 2: Return to Laser Cove

website
for more information or to download the film
Mutant Chronicles
Dir: Simon Hunter (Lighthouse / Dead of Night)
Cast: Thomas Jane, Ron Perlman, Devon Aoki, Anna Walton, John Malkovich
USA
I was thrilled to see that a science fiction feature was including in the line up for this years festival and when I realized it was Mutant Chronicles the anticipation got a whole lot bigger. This film has been getting buzz online on and off for over a year so you can imagine it was pretty exciting to see it. The steampunk world they created was awesome and the action sequences kicked butt. It is always great to see strong women in film and both Devon Aoki and Anna Walton were great parts of the rag tag team to save the world. Thomas Jane's performance was also great, including fun one liners and a fair share of action. The crowd was very vocal, which always adds to the experience even though sometimes the laughs were in the wrong places. I do hope this film gets a theatrical release, it certainly made for a really good time in the theatre.
Cabin of Terror
Dir: Jimi Cuell
Canada, 2007
5 min
This truly terrifying short is based on the idea video/board game Nightmare, following players from one horrifying task to the next. In such a game, it is a wonder what the prize for winning would be.
South of Heaven
writer/director J.L. Vara (centre)
South of Heaven
Writer/Dir: J.L. Vara
Cast: Shea Whigham, Aaron Nee, Diora Baird, Lena Gwendolyn Hill
USA
South of Heaven is a hyper stylized film that in film noir style punches bright colours, bruises and occasionally clipping off fingers. Unfortunately, this is the only film at the festival that didn't quite cut the mustard for me due to the repeated of sexual assaults.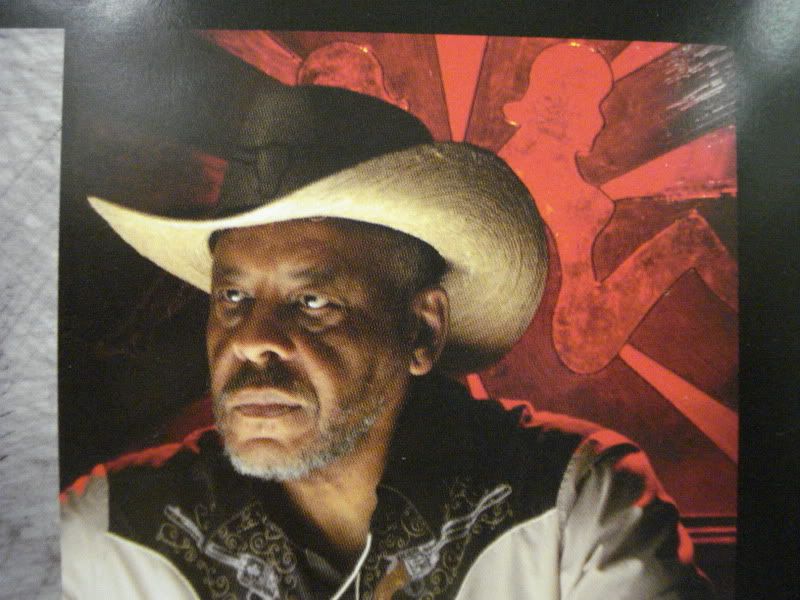 South of Heaven
(above)
The
Toronto After Dark Film Festival
2008 runs from October 17-24/08 at the
Bloor Cinema
, Toronto, Ontario, Canada.