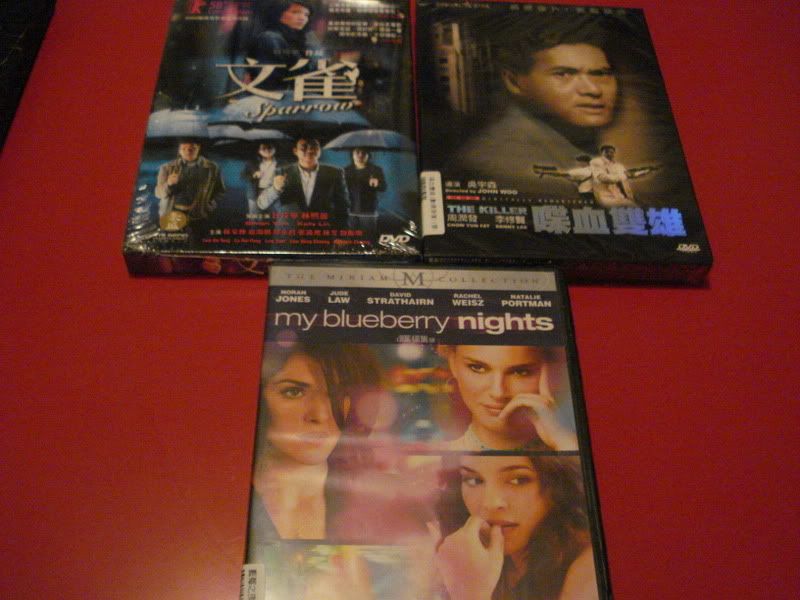 Tried
YesAsia.com
for the first time in October, slightly tardy posting this DIY! The reason I strayed from my usual
amazon
order was the search for the ever elusive John Woo film
The Killer
. I have had it on request from the Toronto Public Library (after 2 years, I'm 14/110 people for the *VHS* copy). I missed the a showing at the Bloor and finally enquired about it at HMV where I was informed it had no current North American release.
On the Criterion site
, it's Out of Print too! BOO to that! I needed to see it before December 1, 2008 to complete my
101 films I can't believe I haven't seen list
, and I was determine to get it! I heard good things from others that used
YesAsia
, so I gave it a try. As I'm a sucker for getting free shipping, I picked out 2 other selections snagging Johnny To's
Sparrow
starring Simon Yam and Wong Kar-Wai's
My Blueberry Nights
.