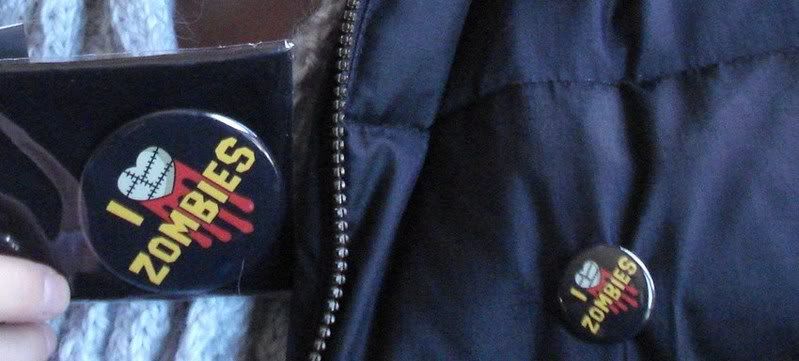 Shannon's Definition of Zombie Film
: zombie films are films where zombie play a vital role in the film which is centred on human vs zombie conflict or interaction. Zombies in this context are defined as humans that have dead and then been reanimated into brainless existence.
Love Zombie Films? So do I! Check out
Episode 7
of the Movie Moxie Podcast where I take on
Zombie Films as a Genre
, discussing favourite & recommended zombie films and (almost) reviewing Resident Evil: Afterlife.
[REC]
[REC] 2
Automaton Transfusion
Brain Dead, Kevin Tenney's
DeadHeads
Dead, The (2011)
Dead Snow / Død snø
Devil's Playground (2010)
Diary of the Dead, George A. Romero's
Doghouse
Dylan Dog: Dead of Night
Evil in The Time of Heroes / To kako - Stin epohi ton iroon
Exit Humanity
Fido
Grace
I Am Legend
Juan of the Dead / Juan de los Muertos
Mulberry Street
Pontypool
Poultrygeist: Night of the Chicken Dead
Resident Evil: Extinction
Quarantine
Rabid
Survival of the Dead, George A. Romero's
Trailer Park of Terror
War of the Dead
Zombie Girl: The Movie
TV on DVD
Walking Dead: The Complete First Season, The
Back to Genre List