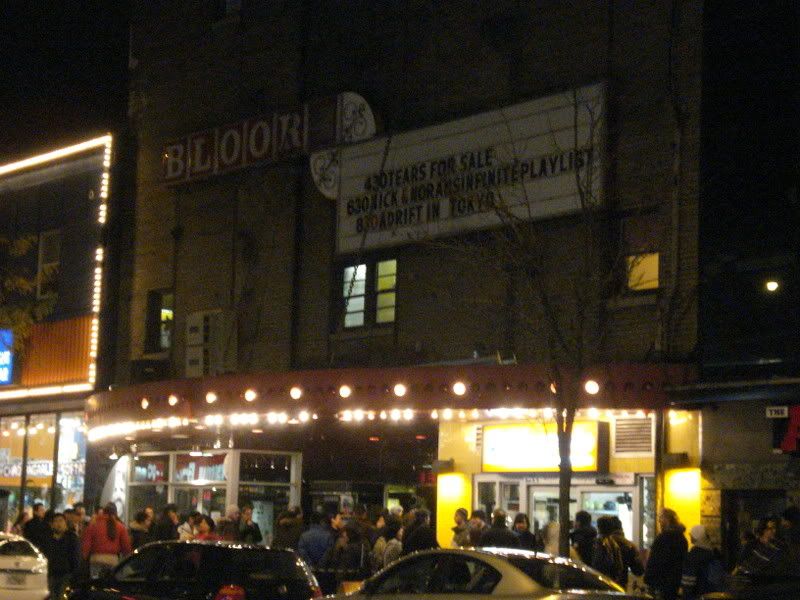 The huge crowd waits for the Closing Night Awards Ceremony and Closing film
Adrift in Tokyo
This years award winners
have been announced
and it has been another stellar year at the
Toronto Reel Asian International Film Festival
. Festival goers turned out in record numbers bringing numerous sold out screenings and events. Energy and excitement was brimming at the Bloor during the closing night awards ceremony. Let's take a look at the winners and
check out selections the ceremony here
.
So You Think You Can Pitch?
Winners
Charles Street Video and Reel Asian Pitch Professional Artist Award - June Chua and Christine Alexiou for
Travels with My Brother
Charles Street Video and Reel Asian Pitch Emerging Artist Award - Ian Tuason for
Continuity Problems
Award Winners:
NFB Best Canadian Film or Video Award – Paul Wong's
Perfect Day
Honourable Mentions:
Anh Minh Truong's
The Playgrounded
and Midi Onodera's
A Movie-A-Day
Centennial College @ Wallace Studios Most Innovative Film Production Award – Randall Lloyd Okita's
Machine with Wishbone
Kim Orr Barristers P.C. Best Narrative Feature Film or Video Award – Liew Seng Tat's
Flower in the Pocket
Trinity Square Video Visionary Video Award - Aram Siu Wai Collier's
The Others
Animasian Award – Asa Mori's
Up the Rabbit Hole
NOW Audience Award - Kenneth Bi's
The Drummer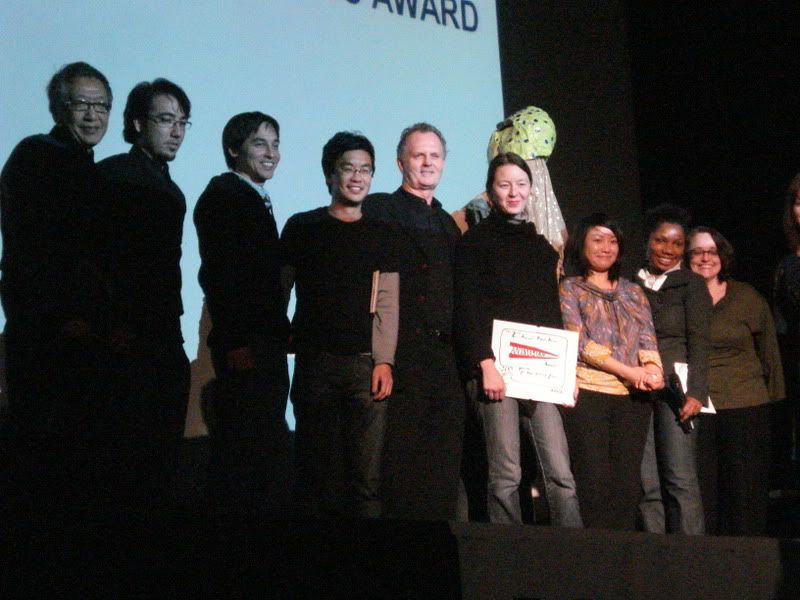 Happy award winners and presenters at the Closing Night Ceremonies (left to right):
Paul Wong (director of Perfect Day), Randall Okita (director of Machine with Wishbone), Aram Siu Wai Collier (director of The Others), Chi-hui Yang, Doug Pringle, Ann Marie Fleming, Roy Mitchell, Lesley Loksi Chan, Lea Marin, Kass Banning, Megan McPhee.
The
Toronto Reel Asian International Film Festival
2008 ran from November 12-16, 2008 in Toronto, Ontario, Canada.