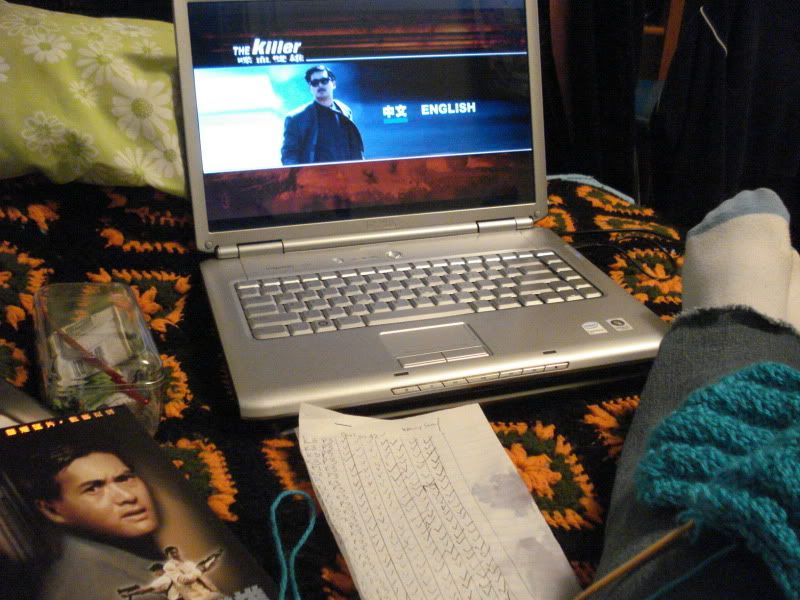 1001 days ago I came up with a list of 101 things I wanted to do in 1001 days ranging from things like drawing a self portrait to trying new foods to going to the zoo. Many of the items were film related and one of them was to see
101 films I can't believe I haven't seen
. With the time coming to a close I spend a lot of this week catching up with the last few films and reflecting on the list as a whole.
I finished up by watching
Gone with the Wind
, which ended just before midnight. I had a few close calls along the way like having a
heck of a time tracking down
John Woo's
The Killer
, or
Un Zoo la Nuit
not having English subtitles, the tracking on
The Wicker Man
being so bad I could barely watch it and then almost loosing my lunch watching
Un Chien Andalou
.
Some insights that I had along the way:
It would have been a great idea to note the reason why I chose all the films somewhere. Lots are from the
IMDb top 250
, Genie winners, critically acclaimed films, genre favourites, etc. But there were times where I was sitting there going "Why am I watching this?"
I love Yul Brynner. From
Anastasia
to
The Magnificent Seven
to
The King and I
. Love everything I've seen him in, even
Westworld
which totally scares me (and wasn't on the list)!
I do not love comedies, but I seem determined keep trying.
Annie Hall
and
Rushmore
left me underwhelmed. Working through this list also reaffirmed that comedies don't always hold up to the test of time,
Four Weddings and a Funeral
and
Grosse Pointe Blank
I'm sure I would have enjoyed if I watched them closer to their release but 10 years removed, not so much.
The 100 titles represents a seventh of the films I've seen over the 1001 days (100 films out of 702 films total).
I'm glad I included so much CanCon on the list. There are many new favourites with
Eve & the Fire Horse
,
The Saddest Music in the World
and
Seducing Dr. Lewis / La Grande Seduction
.
I included some films that I knew I might not like, such as
Raging Bull
and
The Graduate
. I didn't like them. Yes, I know they are classics but I still didn't like them. There were also films I had no idea I would love so much include
Gandhi
,
The Seventh Seal, The / Det Sjunde Inseglet
and
Lawrence of Arabia
.
The films I left to the very end were all ones I owned. Two were VHS tapes still sealed in plastic that I've had for over 13 years. One of the weirdest things I came across was finding out that I'm the same height as Linda Hunt from
The Year of Living Dangerously
(which was awesome). It's totally weird to think "If I was standing beside Mel Gibson, that is how tall I would be".
Out of all the films I saw, two had an enormous impact on me. First was
The Good, the Bad and the Ugly / Il Buono, il brutto, il cattivo
I had no idea how freaking awesome this film was. It's three hours long but I watched it twice in the same weekend. It also led to an exploration on westerns
last November
which was a lot of fun and I ended up making my own list of
favourite westerns
.
The second film that had a huge impact was
Rashômon
. How had I not seen an Akira Kurosawa film until 2007? What a brillant and beautiful director. I instantly went on a search to track down and see as many of his films as I could.
Overall I'm thrilled to have made it though and that I saw all of these films. Kudos to the
Toronto Public Library
for having a vast collection of films, I saw roughly half the films through the library. I will definitely make more lists of films I want to see. However, after that many days of tracking down films, making time to see them, taking notes and updating my film database I'm looking forward to a bit of a list break.
See the complete
list of films here
.