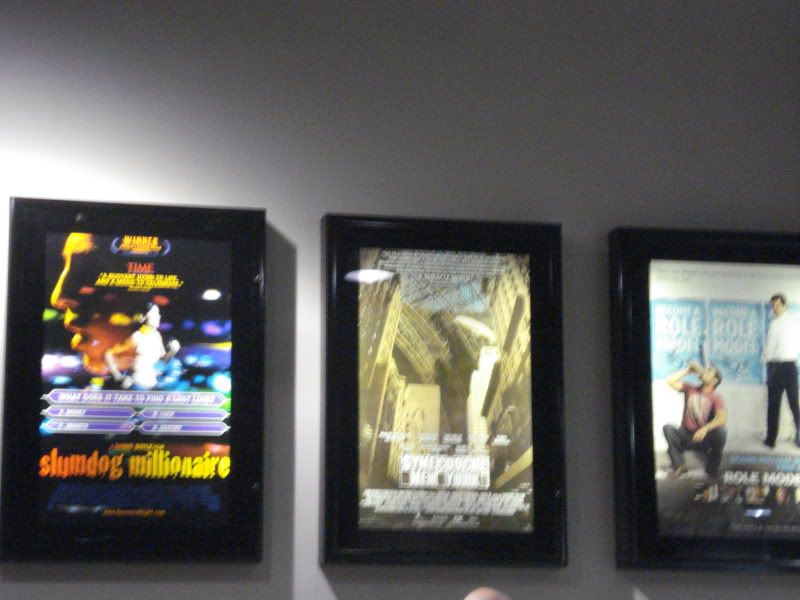 As we get closer and closer to the holidays time becomes more and more of a premium but we are treated to those end of year awards candidates. This week I caught of with two films that have been topping lists and nominations all around:
Slumdog Millionaire
and
The Reader
. First up was
Slumdog Millionaire
which I saw at the AMC and because it was Wednesday and I have a
MovieWatcher
card (which are free, btw) it was free small popcorn day - yay! That was a nice treat, but the better treat was the film itself. Oh my goodness, it's been drumming up a storm every since TIFF where it won the audience choice award and it truly is a great film and rightfully one of the years best. I was forewarned that it did have difficult scenarios including torture (thanks for the head's up
Jamie
!) which is odd for the film that is continually referred to as uplifting. There has also been some brouhaha over the rating (R in the States, 14A here in Ontario) ad I think it does deserve that rating there are many harsh scenes and ideas throughout. Not to dissuade anyone from seeing it, it's completely worth it but I know I'm glad that I knew about that ahead of time.
The second trip to the theatre was to see
The Reader
which recently snagged
4 Golden Globe nominations
. I went though because I found the trailer compelling and I'm always interested to see anything Kate Winslet is involved it. I lucked out this week as this was another winner in my book. Again, it isn't an easy story by any means but it's told beautifully and with a surprizing amount of tact without losing the emotional drive of the film.
Both films had previews for
The Wrestler
which had me quickly grabbing for my iPod as I don't want to see anything about it until it hits the screens here on Dec 26, 3008. It's the last anticipated release of 2008 for me.
Other than that I settled in to catch a Clint Eastwood doublebill of the action comedies
Every Which Way But Loose
and
Any Which Way You Can
. Only in '78 and '80 could you get away with a bar brawling, C&W listening, orangutan as a pet, action/comedy with a side of romance road movie. The first film
Every Which Way But Loose
is actually quite fun and I appreciated it as a buddy movie. The sequel
Any Which Way You Can
was not as entertaining and really ramped up some of the odd comedy moments and did a lot of 'goofy orangutan' scenes which now feels not in the best taste. It was fun to see Clint kick some butt though, in both of the films.