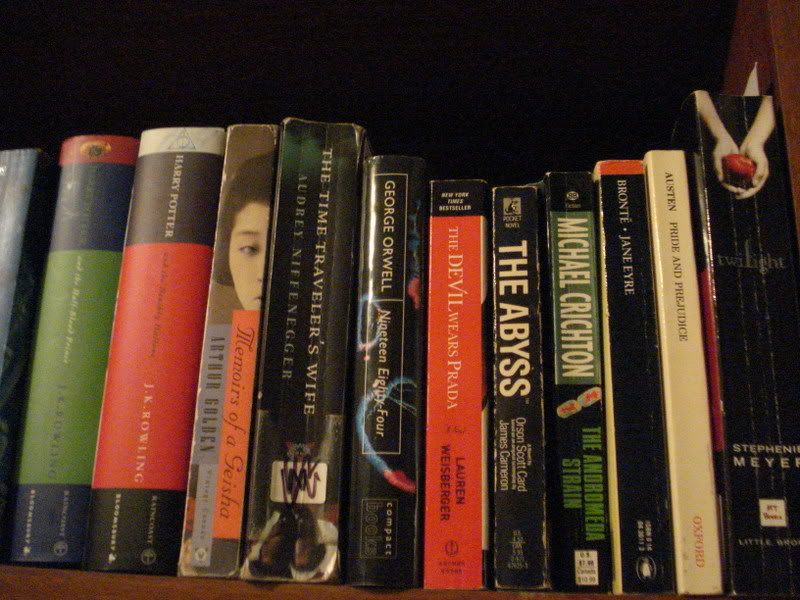 Back in
early October
I decided to take the
Lit Flicks Challenge
from over at
The Bluestocking Society
and
companion challenge
over at
Bitchin' Film Reviews
, and I thought it would be a breeze. Putting the two challenges together the goal was to read 5 books and see 5 films (based on books that I've seen for me) before the end of Feb 2009. Here we are mid January and I've read 1 books and seen 1 of the films and am really slowing making my way through the second book which is "Eragon" my 'light' pick that really ain't so light. I thought I would be a lot further along at this point, I'm not sure I'll met the goals set.
This brings us to The Bluestocking Society's Lit Flicks Challenge
January meme
which is all about resolutions:
"Do you set reading/watching goals for yourself? Do you have any book/movie adaptations that you are particularly excited about this year? How did you do on last year's goals?"
Do I make goals? You bet I do! See 'Film Challenges' on the sidebar for ones in progress as well as completed challenges. I've already set out my
9 in 2009
but looking at them, they are all film related. Last year I did set out
Film Homework
but for the whole year that it was only 2 books and I accomplished that. I haven't set any book goals for 2009 but at the back of my mind I keep thinking about re-visiting the Harry Potter series in anticipation for the release of The Half Blood Prince in the summer. I think it's a little overly optimistic which is why I haven't committed to it yet. I think I'm a bit of a book commit-a-phobe, which is a smarty pants way of saying I don't want to set a goal I think I may not achieve! I do want to track the books I read this year, I will commit to that!
What about you? Book or film goals for the year? Anticipated adaptations? Mine are definitely
Harry Potter and the Half Blood Prince
and
The Time Traveller's Wife
if it ever gets a confirmed release date!