I just brought a new TV. It's been a long time coming and believe me I have loved my dear lil old 13" TV for many years. But the time has come and I went a little crazy going wit a 40" flatscreen. I don't understand all the features and need to figure out how to tone down those reds but it's nice to read subtitles in wide screen again! I went with a
Toshiba 40" 1080p LCD HDTV (40RV525U)
. And, as a bonus this completes one of my New Year's Resolutions on my
9 in 2009
.
The box for the new one took up almost all my floor space in my kitchen: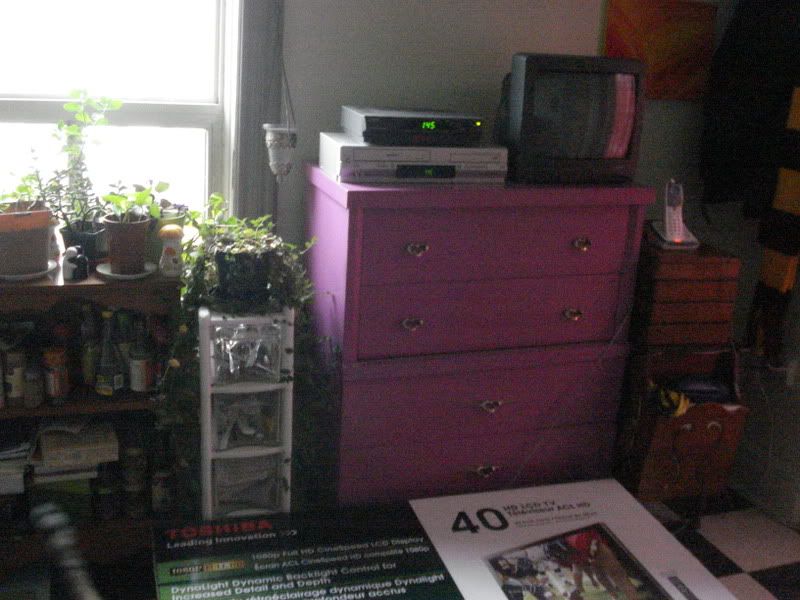 Assembly was easy but lifting that sucker to place on a shoulder high surface was not!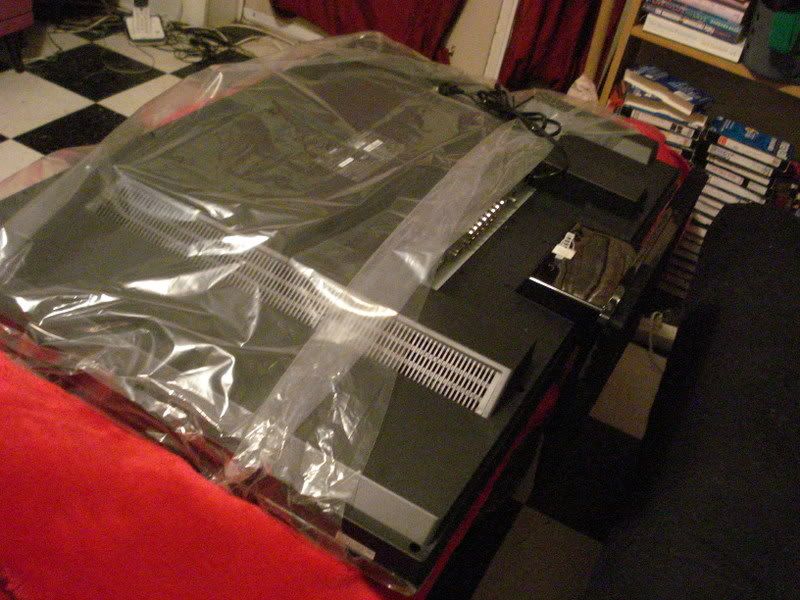 Check out the comparison pics!
Old TV at it's old spot: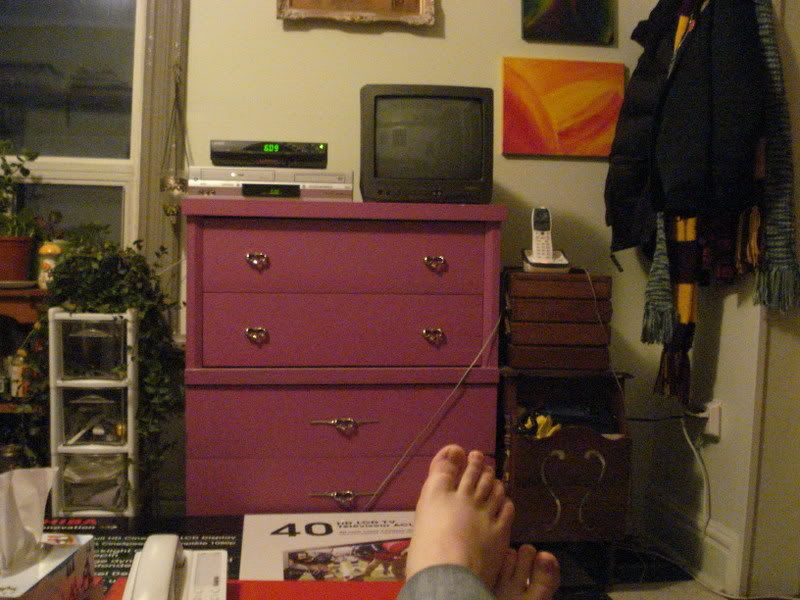 New TV: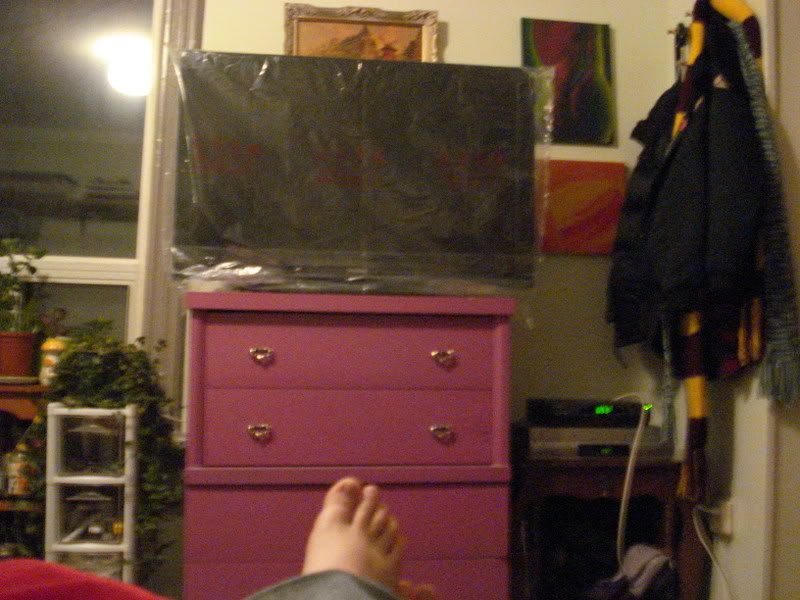 Me & Old TV:
Me & New TV, arms aren't long enough to get whole image in there!