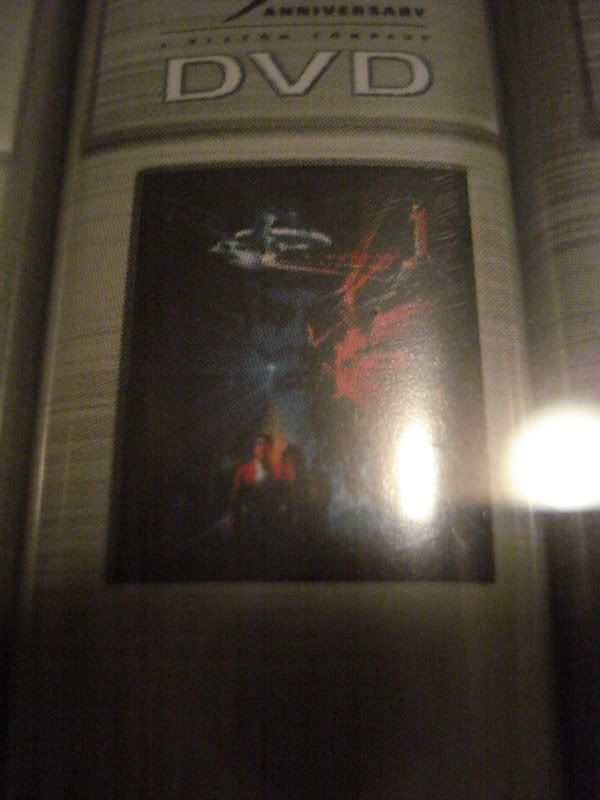 Dir: Leonard Nimoy (
Star Trek IV: The Voyage Home
, 3 Men and a Baby)
Regular Cast: William Shatner, Leonard Nimoy, DeForest Kelley, James Doohan, Nichelle Nichols, George Takei, Walter Koenig
Additional Cast: Christopher Lloyd, Merritt Butrick, Robin Curtis, Mark Lenard, Robert Hooks, Joe W. Davis, Stephen Manley, Vadia Potenza, Carl Steven
USA
,
1984
Originally Seen:
I can't imagine not seeing this in the theatre but my memory of seeing it was at home, sitting on that cold blue floor again!


Revisited:
January 28, 2009
Reason to Revisit:
For the
Countdown to Star Trek Movie Marathon
Star Trek III: The Search for Spock
is a bit of an odd film in the Star Trek series. It's heavily plot driven and at the same time is rather sentimental. Both of these factors lead to it being not a huge re-watcher for me, even though it does have charming moments and humour. An apt description of the film I heard on an episode of the
Movies You Should See podcast
which classified it as a great hangover movie, because you know what will happen and therefore can watch it with contentment. I think that is a very fair assessment.
Beside not being a re-watcher, the only thing that really didn't work for me was continual use of referencing
Star Trek II: The Wrath of Khan
. They replay some of the most powerful scenes of the film visually or verbal to the point where it drains the emotional impact of the scenes when I think they were trying to heighten the impact.
There are some great moments in the film, like the inclusion of the character Sarek (Spock's father) by Mark Lenard, reprising the role from The Original Series. I enjoyed the humour of both Bones as well as Uhura throughout the film. We also have an actor change with Robin Curtis replacing Kirstie Alley in the role of Lieutenant Saavik, something that does not often happen with human characters in the Star Trek Universe. But, the most interesting pull to the film I find to be the insight into Vulcan spirituality which can be a carefully guarded area. I often ponder the paradox of a highly logical yet highly spiritual society, not because they can't go hand in hand but because it just seems so odd. I also enjoyed the sense of unity among the crew who are willing to go against the odds for their beliefs and loyalty, which is a very honourable intention.

Shannon's Overall View:
It was as I remembered it
I'd watch it again
I'd recommend it as a relaxed Star Trek film
Return to Film Reviews
© Shannon Ridler, 2009