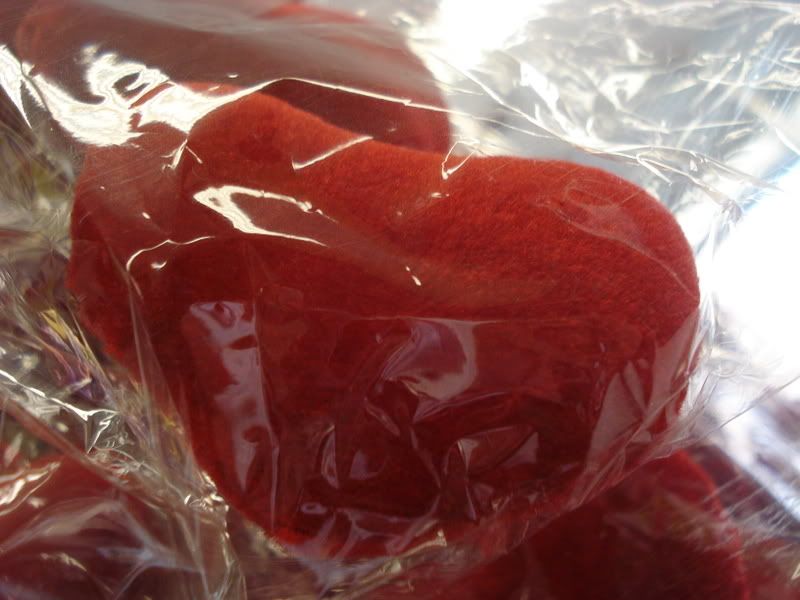 So, I've never been much of a romantic with regards to films or otherwise. Last February I took a crack at challenging myself to watch a bunch of acclaimed romances from
The Notebook
to
Pride and Prejudice
to
Atonement
and let me tell you it was not fun times. Are they good films? Yes. But did I enjoy them? Not so much. Then yesterday I got a timely reminder of my untraditional views after receiving my February DIY Entertainment Club*. Being torn between wanting to write a themed list of films for Valentine's Day but not having the heart to fudge about recommendations of films that I don't enjoy, I decided to share some untraditional choices for celebrating this holiday.
Creatures From Near and Far
The Hunger (1983)
Any film that opens with the song "Bela Lugosi's Dead" works for me, add that it is a vampire film and the cast includes Catherine Deneuve, Susan Sarandon and David Bowie and you are in for a smokin' good time.
Blood & Donuts (1995)
Canadian vampire film, much of which takes place at a donut shop and has David Cronenberg as a crime boss. Donuts. Vampires. Cronenberg.
Ladyhawke (1985)
Michelle Pfeiffer and Rugter Hauer star as cursed lovers. Ok, this one is kinda romantic. But.. cheesy 80's soundtrack quells any real romance, no? Also stars Matthew Broderick and the lovable thief.
Cat People (1982)
Nastassja Kinski and Malcolm McDowell star as siblings, or cats or well what are they exactly? Let's just say this one is pretty unique. Awesome soundtrack to boot.
Underworld (2003)
More action-y than creature-y but how can you go wrong with vampires vs werewolves, lots of action and everyone looking awesome? You can't go wrong with that.
Horror
My Bloody Valentine (1981)
Check out the original for some heart stopping horror. Pretty freaking gory at time but fits the holiday theme perfectly.
Ginger Snaps (2000)
Culty femme werewolf Canadian genre genius. Doubles as a creature film but hey, I couldn't have just one pick for horror!
Futuristic/Sci Fi
Blade Runner (1982)
I think Blade Runner is good for any holiday! It definitely has themes of love and partnership in there so it fits.
Logan's Run (1976)
What is more romantic than a living for the moment in a short lived life? Plus, feathered hair & flowy outfits. I still find Carousel scary as all get out though.
Serenity (2005)
Again, this film can fit any occasion! It also does have some great relationship moments.
Barbarella (1968)
Guilty pleasure, fab outfits, Pygar, big hair, and one hell of a fun time.
Arthurian
Nothing says romance like films that bring up issues of monogamy! Also, you can spark the everlasting debate on whether Lancelot is a blonde or a brunette. But seriously, hunky guys riding on horses, saving people or fighting people but also have the unrelenting drive and loyalty to their King? All sounds good to me. Take your pick:
Excalibur (1981)
The classic. Nicol Williamson feels like the one true Merlin. Seems like every viewing unveils a familiar face in the stellar cast from Patrick Stewart to Gabriel Byrne to Liam Neeson. Is it too geeky tomention remembering the words to the spell Helen Mirren casts?
King Arthur (2004)
I continue to be surprized that people underrate this film. It's a total repeat watcher, compelling story, great characters, action and freaking awesome cast including Clive Owen, Ioan Gruffudd, Mads Mikkelsen, Ray Winstone, Ray Stevenson, Hugh Dancy and Joel Edgerton. Oh, and Keira Knightley.
Tristan + Isolde (2006)
This one is the most romantic of this set although focuses on characters slightly off the beaten path. Stars James Franco and Sophia Myles.
Treading Close to the Line of Tradition
Here are some fall back choices for films that are romance-centre, but show it in a unique light.
In the Mood for Love (2000)
Wong Kar Wai directs Maggie Cheung and Tony Leung as neighbours in Hong Kong in one of the most beautiful films in the world.
Crouching Tiger, Hidden Dragon (2000)
Martial arts + romance = perfect date movie.
3-Iron (2004)
I finally caught up this film by Kim Ki-Duk just a few weeks ago and continue to be amazed at his tender, touching approach to human sorrow and healing. Beautiful.
* Inspiration brought to you from
DIY Entertainment Club
selections of the month: John Carpenter's
The Thing
,
Ginger Snaps
,
Tristan and Isolde
and the Soundtrack to
Twilight
.