And so it begins! How unfortunately appropriate that the opening night film, Act of God, is about lightning and the zany Toronto weather chimes in to play along giving us a rainy night? I luckily swung by the Wintergarden earlier in the day, hence the rainless photo above.
If you haven't purchased tickets yet for screenings, or are looking to fill up your Hot Docs schedule have a look at the
ticketing info to find out availability or to purchase tickets
. Many screening are already rush only. Looking for definition of rush and more info? Check out the
box office FAQ
.
Act of God
Dir: Jennifer Baichwal (
Manufactured Landscapes
)
Canada
,
2009
The festival opens not with a bang but a flash - of lightning. Jennifer Baichwal's
Act of God
explores the effect of lightning, specifically the emotional impact it has on people. During the film we travel all over the world from home here in Ontario to France to Cuba and beyond, to hear the stories of lightning encounters and how they changed the people involved.
As the film travels the globe, it is amazing to see how cultural tendencies can explain, release or heighten the potency of the experience of the lightning encounter. Is it a way to connect, literally or spiritually? Is it an encounter to cherish, or to fear - or both?
From the title alone you can imagine that it does question whether the lightning encounters are a sign from a or the God? Although this religious angle was presented, I appreciated that it was open enough that different kinds of believers, including non believers, were given presented opinions to react to and resonate with. The amazing achievement here is the film has a way of including different perspectives and places enough information that you can connect to the stories but never makes the viewer feel excluded if they feel differently. Quite an feat when dealing with the spirituality, I was very impressed.
The stories of the people who have had lightning encounters are captivating but also often sad as we can see just how powerful this force of nature is. The footage of lightning itself if phenomenal, seeing the intensity and power of nature at work does make you wonder how it is even possible for a force that strong can exist on this planet. The people it leaves behind are forever changed, for better or worse but never indifferent. The moment that lightning strikes has effects that last a lifetime.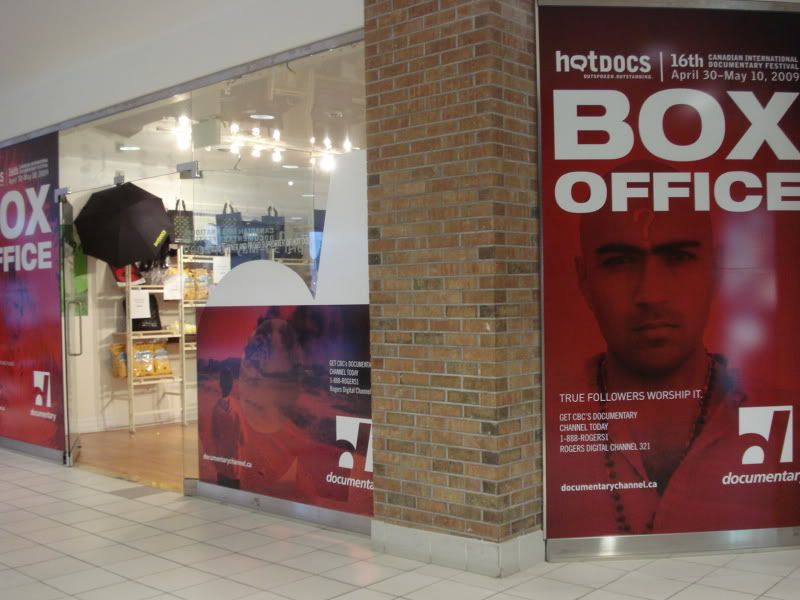 Hot Docs
Canadian International Documentary Festival runs from April 30- May 10, 2009 in Toronto, Ontario, Canada