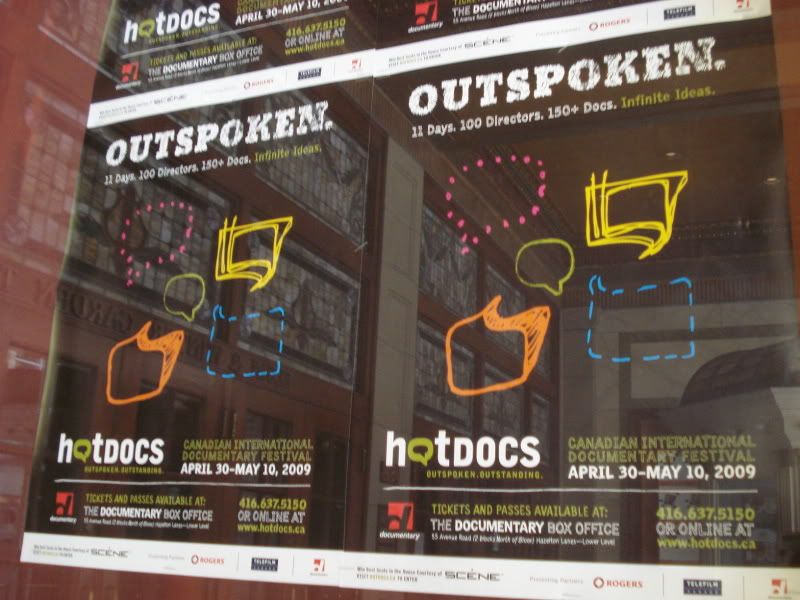 Day 4 was all about sharing personal stories, journeys down the road of resilience and perseverance. All the ones reviewed below also had the connection of physical feats and/or prowess. It always astonishes me that if planned or not themes appear all over the place. Now lets take a look at the amazing journeys of strength from some men from around the world.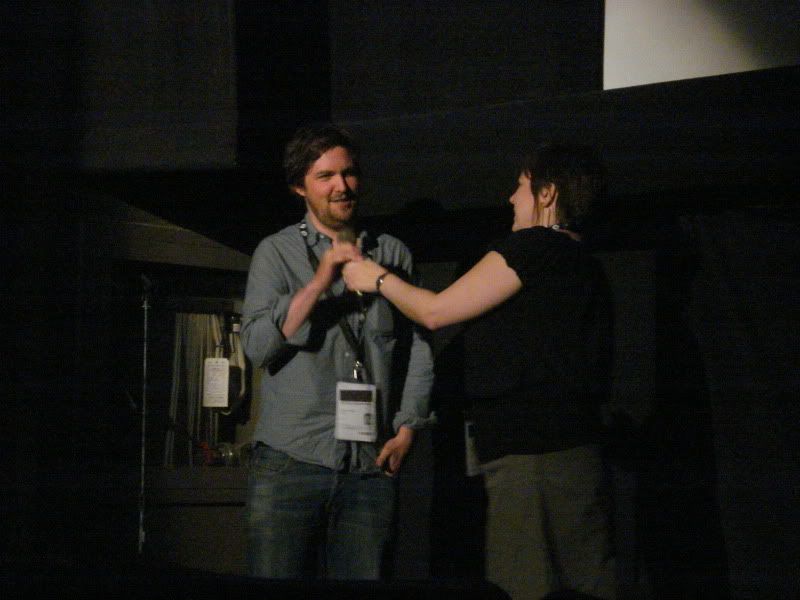 One of the directors of Ma Bar, Finley Prestell with Hot Docs Programmer Angie Driscoll
Ma Bar
Dirs: Finley Pretsell, Adrian McDowall
UK, 11 minutes
Endearing profile of Bill McFadyen, a Scottish powerlifter that is 73 years old. The films hyper focus on it's subject is amplified through extreme close ups on the Bill and other powerlifters as they compete. The dedication, training and sole purpose to shift that bar for that moment is a huge feat. A fantastic portrait of focus.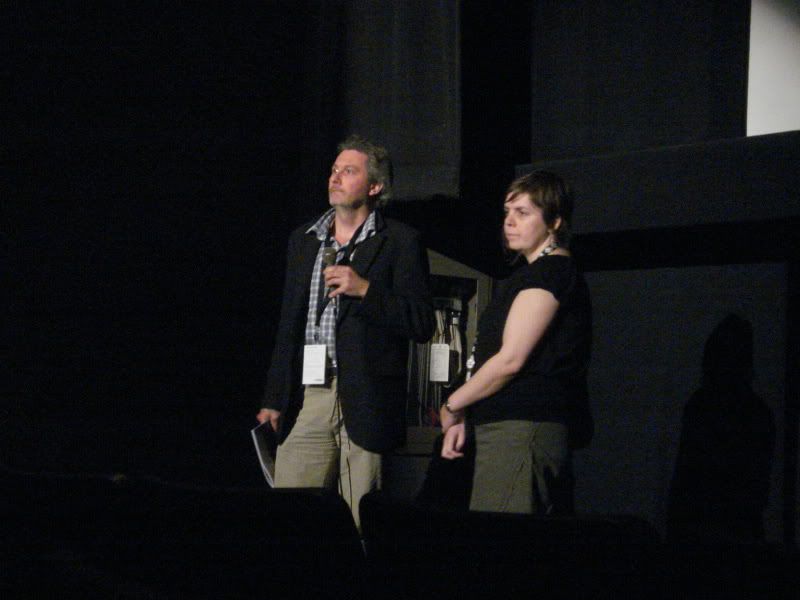 Big John / BLOD & ÆRE Producer Dag Hoel with Hot Docs Programmer Angie Driscoll
Big John / BLOD & ÆRE
Dir: Håvard Bustnes
Norway
Following Big John Klemetsen and boxing son Ole "The Golden Viking" known together as "Team Klemetsen" as they progress through the boxing circles in Norway and beyond. On the surface the film feels like it is simply following the tragectory of Ole's career when it also shows us that dedication and pride of an entire family as they come together to support each other and Ole with his career. It's truly a family that stays together, which for the boxing world doesn't appear to fit the standard and therefore bristles up some trouble. But, it's beautiful to see a family that has that kind of dedication to each other and to the sport, through all the hard work and against all odds.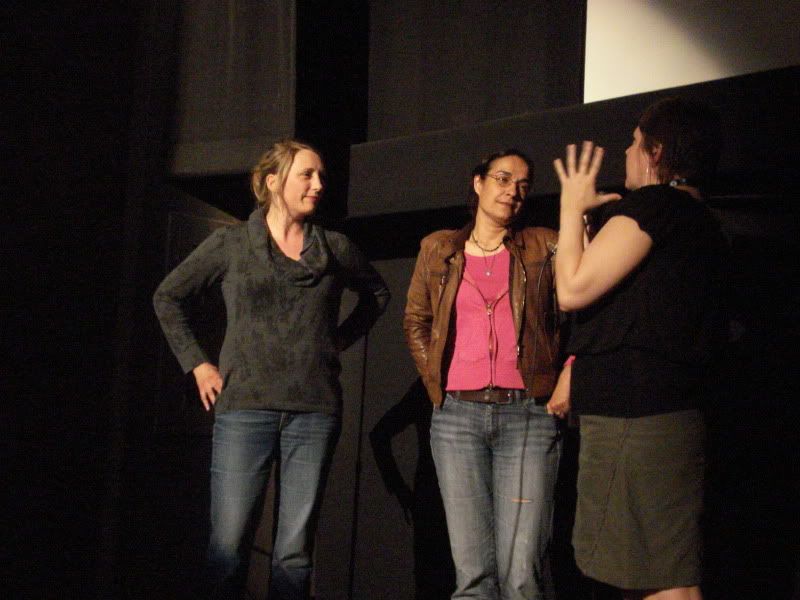 My Greatest Escape director Fabienne Godet (centre)
My Greatest Escape / Ne me liberez pas, je m'en charge
Dir: Fabienne Godet
France
I have no idea what to expect from
My Greatest Escape
, it was a last minute scheduling choice that fit into a sweet spot and boy and I thrilled. It swiftly became my favourite dramatic film of the festival so far. The film centres on the personal journey of Michel Vaujour, a former thief and mobster, who spent 27 years in prison. It pains me to iterate that as an introduction as that does not do justice to what we see on the screen. Although we do hear the stories of the crimes and the astonishing escapes the joy of the film is seeing change, hope and enlightenment - all from this man who did those crimes. The film shares this gift of the power of change from Michel Vaujours in the dicussions with director Fabienne Godet and it so authentic. If we can learn from this film, if shows not only that we all have something to learn but also have something to share. In Michel Vaujours we see that there is hope, for him and for everyone. If I see no other film at the festival this year, I will still be content from being able to see the gift of
My Greatest Escape
.
My Greatest Escape / Ne me liberez pas, je m'en charge
website
Hot Docs
Canadian International Documentary Festival runs from April 30- May 10, 2009 in Toronto, Ontario, Canada