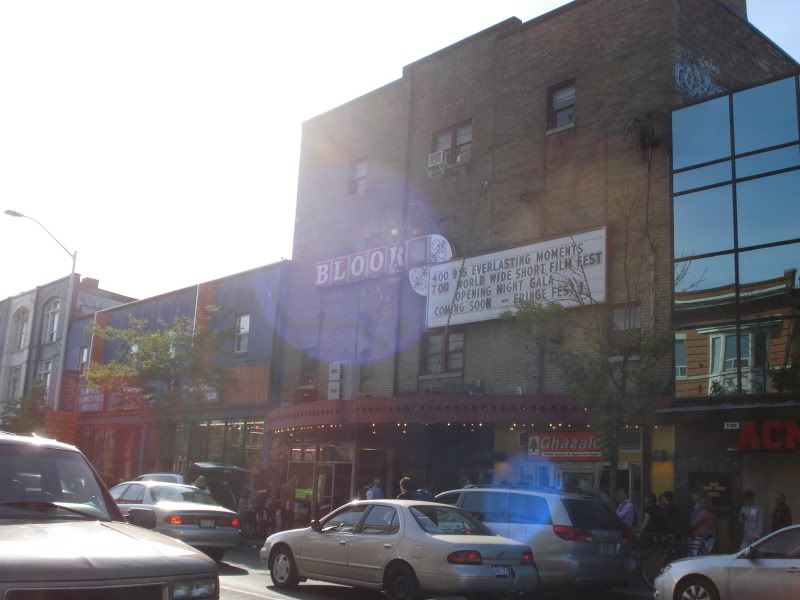 Day 1 of the Worldwide Short Film Festival 2009 started off with a fantastic collection of shorts. The program that opens the festival is
Award Winners from Around the World
which brings award winning films to the screen from as far away as France, Australia, UK to homegrown and more. The lineup at the
Bloor Cinema
started early and once everyone was settled in the theatre it had that great sparkling energy of opening night. Having Norman Jewison was in the house helped, as did the seven spectacular shorts.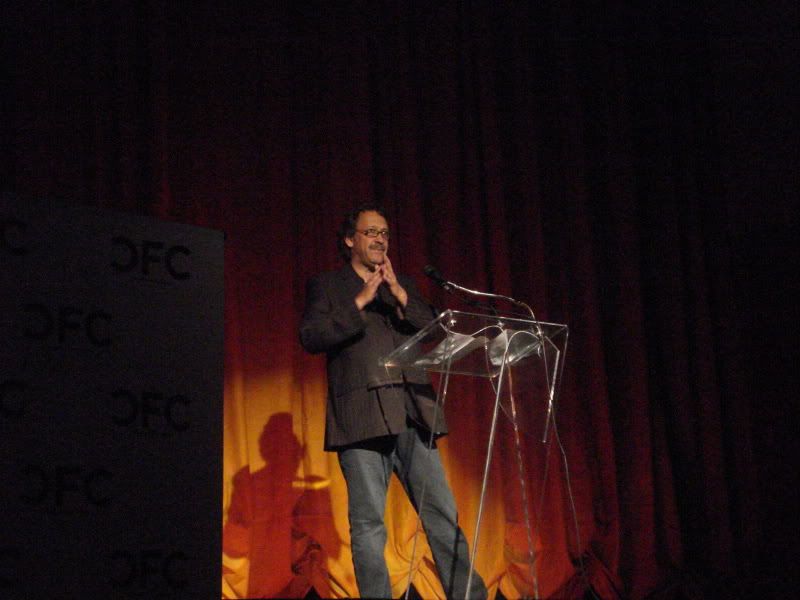 Slawko Klymkiw, Executive Director of the CFC Introduces the Evening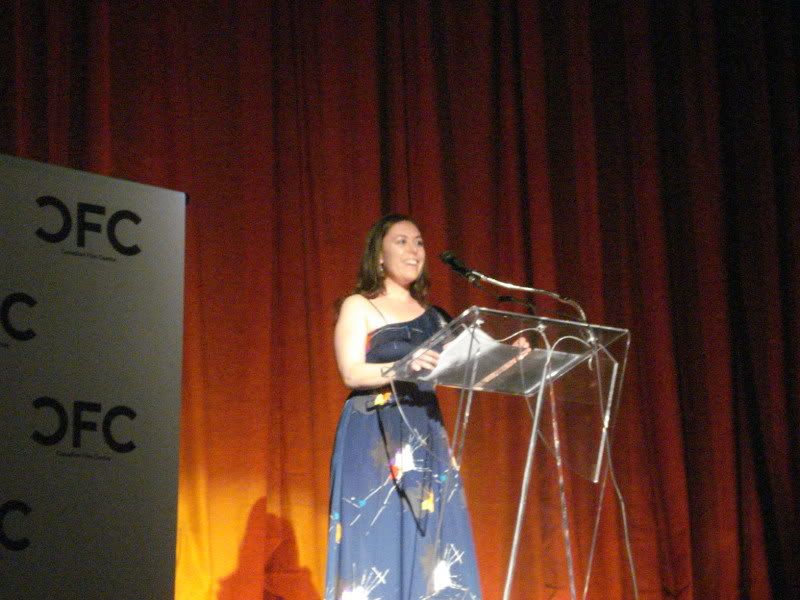 Eileen Arandiga, Festival Director
Next Floor
Dir: Denis Villeneuve (
Polytechnique
)
Cast: Jean Marchand, Simon Chevalot
Canada, 12 minutes
It's not often I'd rave over a darkly, delicious and grisly film but Next Floor hits all the right marks. Perfectly crafted and balances being way past the line of what is comfortable but always wanting to see what will happen next. A triumph.
Jerrycan
Dir: Julius Avery
Cast: Tristan Burke, Walter Currie
Australia, 14 minutes
A day in the life of a few scuffy kids, at the age where your enemies can still be your friends. What trouble will they get into today? Only time will tell but it is certain kids will be kids. There was an odd sense of calm in this film that showed a fair amount of turmoil, which I appreciated as it felt like it gave the audience permission to relax and just see what happened next.
Gone Fishing
Dir: Chris Jones
Cast: Devon Murray, Bill Paterson
UK, 13 minutes
Gone Fishing took me by surprize. I could tell it was going to be sentimental from the setting and music but it got to me emotionally. Very touching but refreshingly and funny look at life, family and going fishing.
The Secret Life of Beards
Dir: Melanie Levy
Documentary
USA, 6 minutes
Initial reaction to this short was that it was a pretty literal documentary about men with beards. After sitting with it for a bit I realized it touches on a huge array of topics from gender, power, religion, preconceptions, presumptions and stereotypes. All in 6 minutes. The crowd loved it.
Skhizein
Dir: Jeremy Clapin
Animated
France, 14 minutes
This short knocked my socks off, 91cm to be exact. Brillant animated film about a fellow who inadvertantly becomes 91cm away from himself. Verbal description doesn't do it justice as it is a visual play on bizarre idea. Toying with practical solutions to an uncanny situation we are treated to spectacular display of creativity that you can't help by admire and honour through laughter.
The
Worldwide Short Film Festival
runs from June 16-21, 2009 in Toronto, Ontario, Canada.