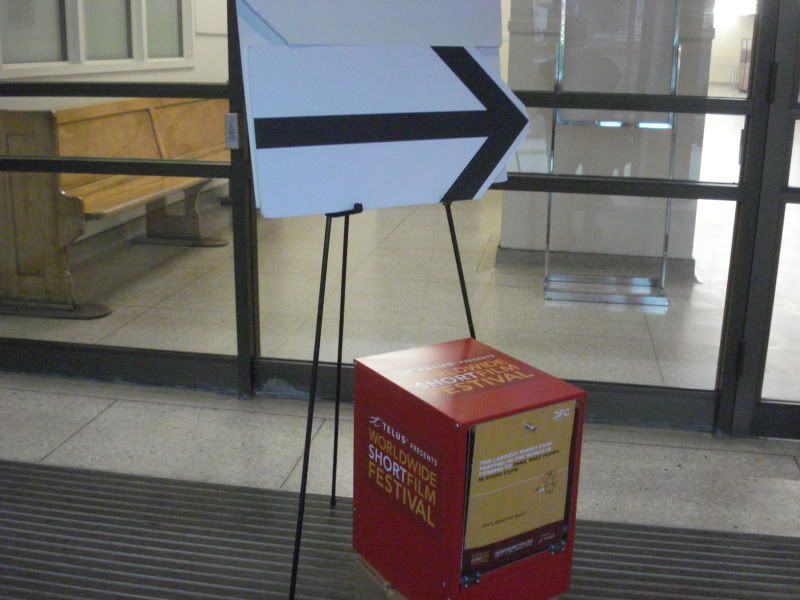 I love the little festival program boxes that you find at the festival venues. They are so cute! Day 3 was a day that was a bit of a different choice, I went to one screening:
Celebrity Shorts
. Think program is made up of shorts by familiar names, but instead of seeing them on screen they are directing. On average the shorts are longer than other programs, mostly American and every single one is live action, fiction with no experimental films. It's all narrative here. No Q&A but the screening certainly had a full house of smart dressers whom responded very well to the program.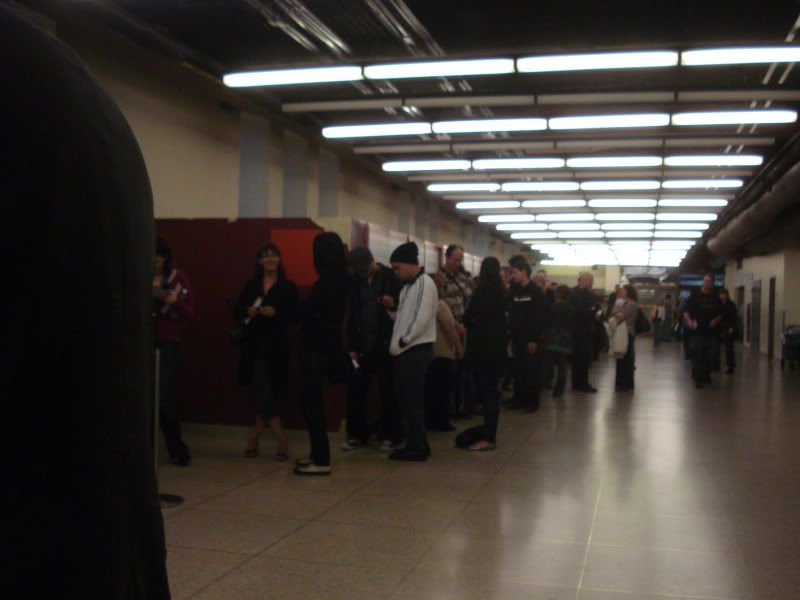 Thankfully with this grey weather the line at the ROM is inside (via the South Entrance). If was a busy night - were you there?
Eve
Dir: Natalie Portman
Cast: Lauren Becall, Ben Gazzarra, Olivia Thirby
USA, 22 minutes
Exploring the faces we hide behind and from, tempered by nostalgia and loss we find ourselves riding alongside a third wheel in a day between grandmother and granddaughter. I enjoyed the blending and awareness the two had of each others lifestyles and habits, however the repeated attempts and deflection from a real connection kept the tone unfulfilled.
Monday Before Thanksgiving
Dir: Courteney Cox
Cast: Laura Dern, Courteney Cox, Rosemary Harris
USA, 19 minutes
Adeptly light handling of complex life events and choices, we are introduced to Theresa a woman who has chosen to live her life alone and how this affects her friendships and family. Laura Dern stars in a refreshing outlook for those who chose to walk down a different path.
One of Those Days
Dir: Hattie Dalton
Cast: Derek Jacobi, Joanna David
UK, 14 minutes
I was glad that the opening credits included a BBC Comedy notation, which let me know it was ok to laugh at this short that follows the administrative process of Judgement Day. If all the deeds in your life were jotted down on paper, how accurate would they be? Strong performances and great art direction made this short quite the enjoyable ride.
Sparks
Dir: Joseph Gordon-Levitt
Cast: Carla Gugino, Eric Stoltz, Xander Berkeley
USA, 24 minutes
A strong story and performances made this short really stand out. Carla Gugino in particular was fascinating to watch as the possible arson suspect to her own house. But what could be the motive? Eric Stoltz plays the private eye determined to find out. An interesting combination of straight narrative injected with weather-reportesque visual depictions to fill in the blanks, this short certainly keeps you guessing what is really going on.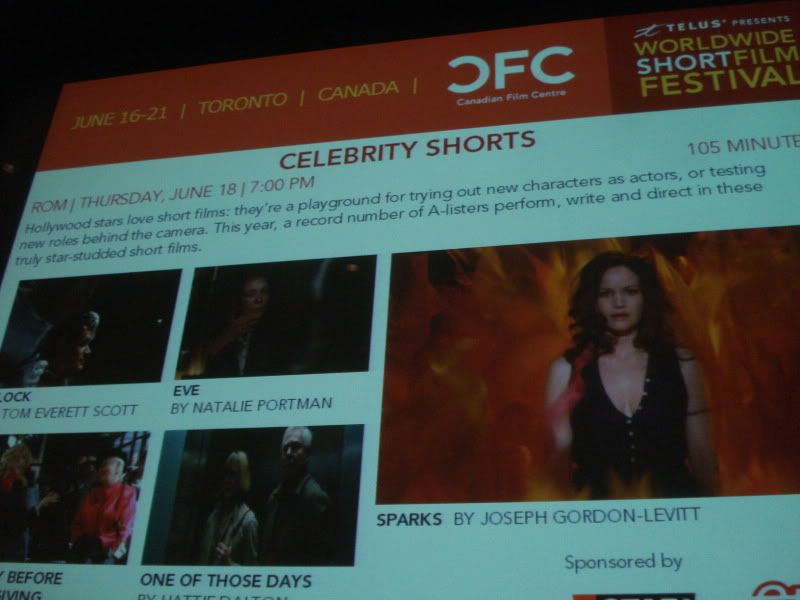 The
Worldwide Short Film Festival
runs from June 16-21, 2009 in Toronto, Ontario, Canada.