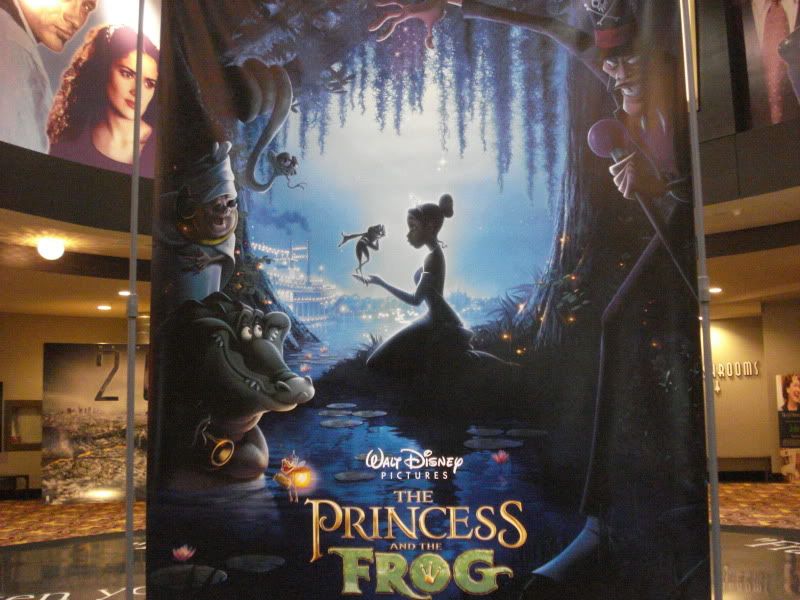 I recently headed out to see the new Pixar sensation
Up
, and with it were a whole whack of trailers I've never seen for many upcoming animated films. I guess I don't often go to animated nor family films but what a great chance to see a look at what will be in the theatres in the future. Since I jotted down the titles, here they are for you to enjoy and I added a few more to the mix.
It looks like Disney is giving a new spin to the
The Princess and the Frog
from the
trailer
. How can you go wrong with Princesses and Frogs - really? Looks charming. Anika Noni Rose (Lorrell from
Dreamgirls
) voices the the Princess, and also includes the voices of Oprah Winfrey, Terrence Howard, Keith David and John Goodman. Nothing like a little magic for the holiday season, it will be released on December 11, 2009
.
Whenever I see the poster for
Cloudy with a Chance of Meatballs
I always think it is the tagline as opposed to the actual title. After seeing the
trailer
and learning that it is an adaptation of the
book by Judi & Ron Barrett
I think I can keep the title straight now. Animated and in 3D it bring food the screen, literally. Voice cast includes Anna Faris, Bruce Campbell, Bill Hader, James Caan and the one and only Mr. T. Hits theatres September 18, 2009.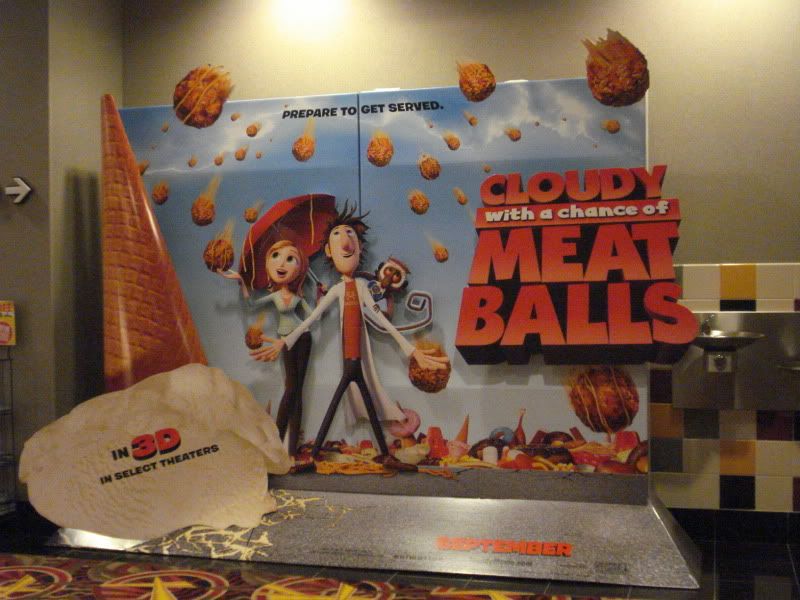 Animated films this year are all over 3D, and that includes the animated and live action
G-Force
featuring guinea pigs looking to save the day. I gotta admit, it looks very silly but also very cute. Cast includes Zach Galifianakis and Bill Nighy in the live action department and the voices of Sam Rockwell, Nicolas Cage, Penélope Cruz and Steve Buscemi. Opens July 24, 2009.
More 3D films with
Toy Story 3
, however the trailer is literally just a
teaser trailer
, and doesn't show anything other than the fact that the toys are at it again and Tom Hanks and Tim Allen will reprise their roles as the voices of Woody and Buzz Lightyear. But we have lots of time for more trailers later as the film won't be released until June 18, 2010.
From sequels to remakes,
Astro Boy
will be headed our way October 23, 2009. It is a remake of the 1960's Japanese animated TV series "Astroboy". Friendly kid robot film? Could be fun. The
trailer
has the sounds of some familiar voices, Astro Boy himself is voiced by Freddie Highmore, additional voice cast includes Bill Nighy & Nicholas Cage (both in
G-Force
), Kristen Bell, Eugene Levy, Nathan Lane and Donald Sutherland.
Taking us out of this world,
Planet 51
from the
trailer
looks pretty cute and starts with an astronaut landing on a civilized alien world. Premise gives lots of room for comedy in this animated world, but on paper sounds very similiar to
Planet of the Apes
. Listen in for the voices of Dwayne Johnson, Jessica Biel, Seann William Scott, Justin Long, Gary Oldman and John Cleese. Hits screens on November 20, 2009.
Although not animated, this documentary still fits the bill of this theme.
The Boys: The Sherman Brothers' Story
tells the story of brothers Robert B. Sherman and Richard M. Sherman aka The Sherman Brothers, the multiple award winning duo who brought us beautiful music and songs over the years from
Mary Poppins
to
Jungle Book
to
Winnie the Pooh
. Canadian released date TBD but I saw trailers in the theatre this week so I'm thinking it's going to be sometime in 2009. Watch the
trailer
here or see more on
IMDb
.
I'm going to swerve just a moment and end off with a nothing-like-animation film, but one that I did finally see the poster for:
Band Slam
. Previously I had only heard of it as there were rumours that the trailer for
The Twilight Saga: New Moon
might appear in front of the film. Then I watched the
trailer
, and it's a dance movie premise (working with unlikely people, a competition, you know the drill) but for a band. From director Todd Graff, who brought us the fun film
Camp
and
starring Vanessa Hudgens, Alyson Michalka, Gaelan Connell, Charlie Saxton and Lisa Kudrow. I didn't even watch all the trailer because I know I'll be seeing this one, likely on opening August 14, 2009 but I'll have to work it around
Toronto After Dark Film Festival
which will take priority.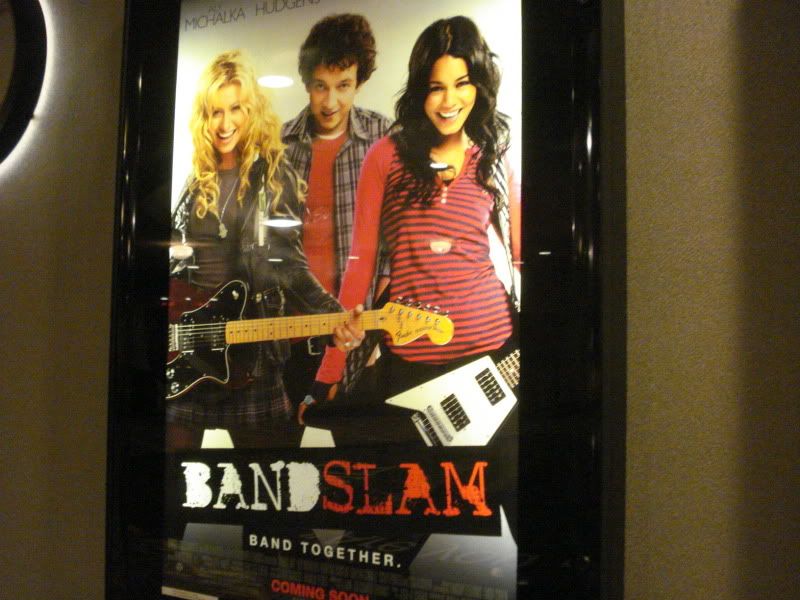 Check out these lists of
2009
and
2010
upcoming releases for more upcoming films.