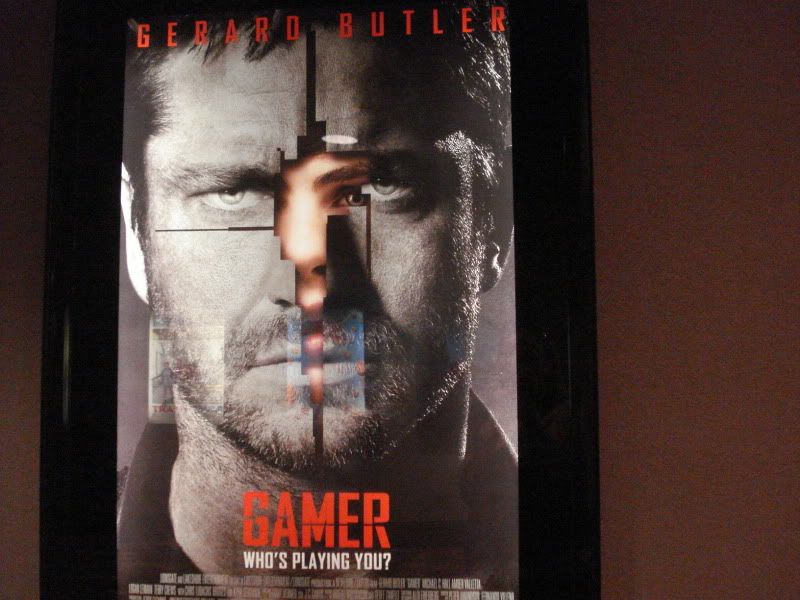 I only just noticed the tagline for
Gamer
is "Who's Playing You?". Wow, that has so many possibilities of parodies. Regardless, the game... er film itself is set in a future world where entertainment consists of MMORPG where the gamers control players who are convicts and this is the hope of their ticket to freedom. Feels like a blend of
Death Race
&
Surrogates
but it's a gaming film and I just can't resist them, especially considering Gerard Butler (
300
) is in the lead action role. Also starring Alison Lohman (Drag Me to Hell), Michael C Hall ("Dexter"), Ludicris, Kyra Sedgwick and John Leguizamo and directed by Mark Neveldine and Brian Taylor (
Crank
, Crank: High Voltage). Release Date: September 4, 2009.
Also being released September 4, 2009 is the Sci Fi / Thriller
Pandorum
. I first heard about this film back in March when I was on The Unnamed Movie Podcast reviewing The Thing (and an awesome horror film chat), and one of the
trailers
we discussed was for

Pandorum

and I was floored. It sparks an awesome amount of curiousity and has a totally creepy feel to it. I was also thrilled to see it stars Ben Foster who I've been looking forward to seeing him in a more prominent role after his fantastic supporting performances in
3:10 to Yuma (2007)
and
30 Days of Night
. I'm actually avoiding any new info or trailers because I don't want to figure out the plot but rather be surprized when seeing it in the theatre.
Jumping ahead to 2010 we start to walk into more of a fantasy spirited films. First up is M. Night Shyamalans
The Last Airbender
. I've been a fan of most Shyamalans work, especially
Signs
, but couldn't get aboard
The Happening
train last year. The
trailer
for The Last Airbender didn't hook me and shows some red flag moments as in showing someone doing a physical practice... with a hood up. Or grand scale moments that just scream CGI. But, it is an adaptation of Fantasy/Adventure animated TV Show "Avatar" and the premise of the show sounds really cool, involving quests, powers and the elements. The film stars Dev Patel, Cliff Curtis, Nicola Peltz, Noah Ringer, Jessica Andres and Jackson Rathbone (
Twilight
).
Although there is no trailer yet for
Beastly

,
an upcoming revisioning of the story of "Beauty and the Beast", the
one image released
looks awesome. The film is set in New York and the characters are teens with Alex Pettyfer (Stormbreaker) in the title role with additional casting of Vanessa Hudgens (High School Musical), Neil Patrick Harris, Mary-Kate Olson and Erik Knudsen (
Bon Cop, Bad Cop
). Release date is set for July 30, 2010.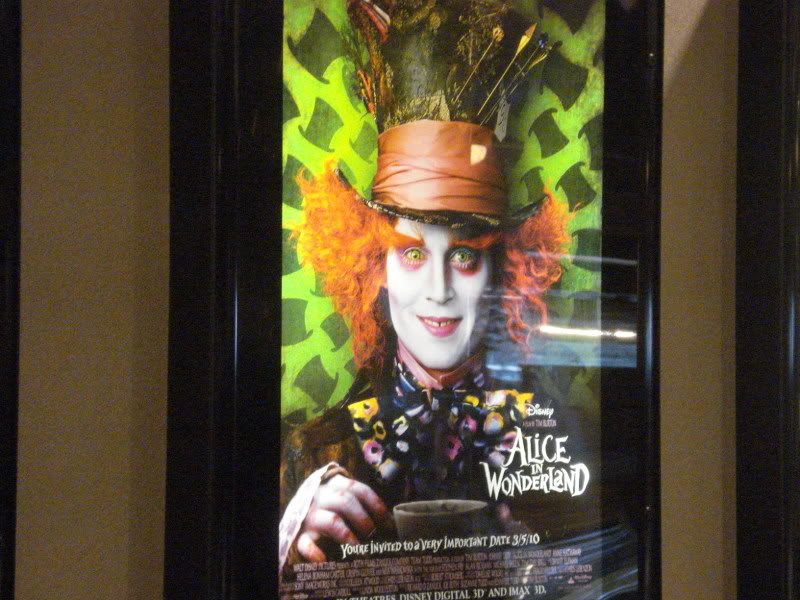 We have a new and interesting colour scheme going on for the upcoming
Alice in Wonderland
directed by Tim Burton (
Sweeney Todd: The Demon Barber of Fleet Street
). Certainly feels like a new colour story for Tim Burton, as it... has colour. I can't even imagine how messed up this film will be but I'm looking forward to one wild ride. How can it not be with this cast: Mia Waskikowska as Alice, Johnny Depp as The Mad Hatter, Anne Hathaway as The White Queen, Helena Bonham Carter as The Red Queen, Michael Sheen as The White Rabbit. The film will be a combination live action and performance capture and will be released March 5, 2010.
Recently started to hear rumblings for a
Fahrenheit 451
remake and the
word is
that Frank Darabont (The Mist) is making this film. Not much more info than that other than a general 2010 release date over at
IMDb
. I'm always up for good Sci Fi but both the Ray Bradbury novel and the 1966 film directed by François Truffaut with Oskar Werner and Julie Christie are both already so good that I wonder what more could be done with it. Looking forward to hearing more about this project in the future.
Check out the lists of
2009
and
2010
to see more upcoming releases.