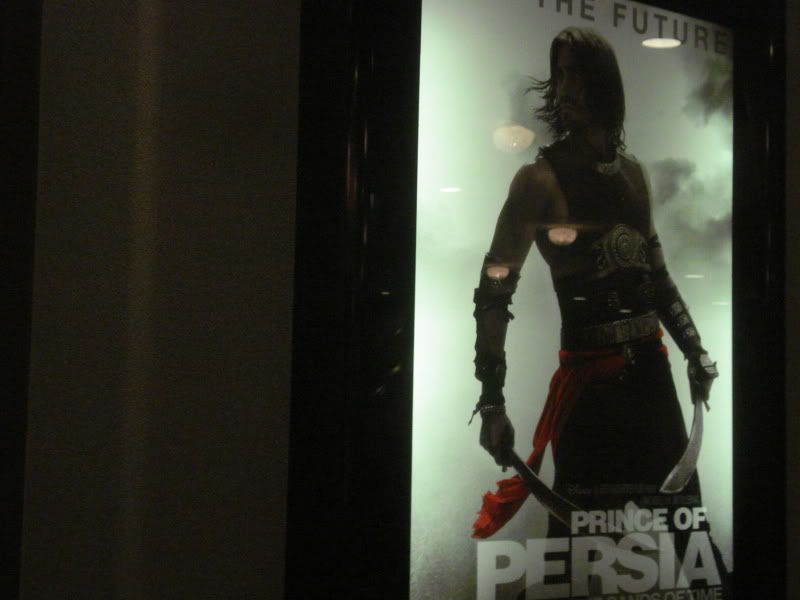 While I was out and about this week I saw a poster for
Prince of Persia: The Sands of Time
, which is a little surprizing considering it's been in the works for a while but was bumped from 2009 to 2010. Jake Gyllenhaal stars in the title role of the film, which is based on a video game and directed by Mike Newell (
Harry Potter and the Goblet of Fire
).
IMDb has a few more images
including portrait shots of both
Ben Kingsley
and
Gemma Arterton
.
Apple
has a
trailer
up for a film called
Ninja Assassin
, which I couldn't resist checking out. Looks pretty vengeance oriented but still pretty fun. It stars Rain, Sung Kang, Randall Duk Kim and Naomie Harris and directed by James McTeigue (
V for Vendetta
and the upcoming X-Men Origins: Magneto). Ninja Assassin will be in released Wednesday November 25, 2009.
We have two upcoming films from director Nimród Antal (Vacancy), first up is
Armored
which has
trailer
has hit the screens. It's a new spin on the land of heist films, this time taking the point of view of the armored transport. Hmm, now that reminds me of
Hard Rain
. Regardless, the cast has is an interesting round up of actors: Columbus Short, Matt Dillon, Jean Reno, Laurence Fishburn, Skeet Ulrich and Amaury Nolasco and hits the theatre December 4. 2009. Also headed out way from director Nimród Antal is
Predators
, or Predator 3 is you are taking notes to keep up. Not too much info out yet on the film from
IMDb Page
, but it does star Michael Jai White from
Black Dynamite
.
Predators
current release date is Wednesday July 7, 2010.
Check out these links for more info on
2009
and
2010
releases.