Day 3 brings us lots of fun at the festival including shorts and zombies. It also officially marks the getting a wee bit tired, but that doesn't last long as Monday is going to be another rocking day at the festival!
Films Discussed
Shorts:
When it Will Be Silent, Practical Guide for the Imaginary Friend (Abridged), Zombie Zombie, King of Power 4 Billion %, The Horribly Slow Murderer with the Extremely Inefficient Weapon and Zero/0.
Features:
The Warlords, Dead Snow and The Revenant
Clarification:
Not sure what the connection is between
The Thing
and the title of the homage called
Zombie Zombie
Other Films Mentioned:
Laser Ghosts 2: Return to Laser Cove
Love Zombies?
Check out the
Toronto Zombie Walk website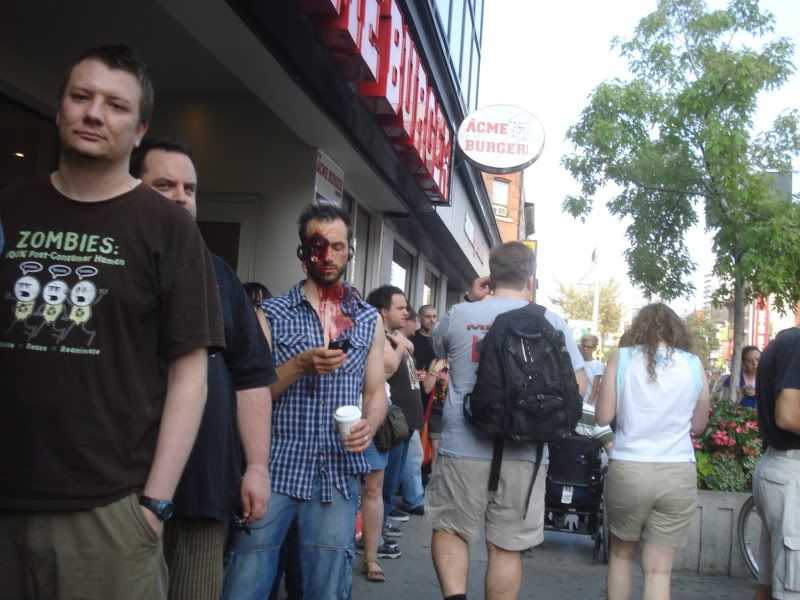 Zombies were everywhere! Including being nice & orderly in line for
Dead Snow
.
The
Toronto After Dark Film Festival
2009 runs from August 14-21, 2009 at the
Bloor Cinema
, Toronto, Ontario, Canada.