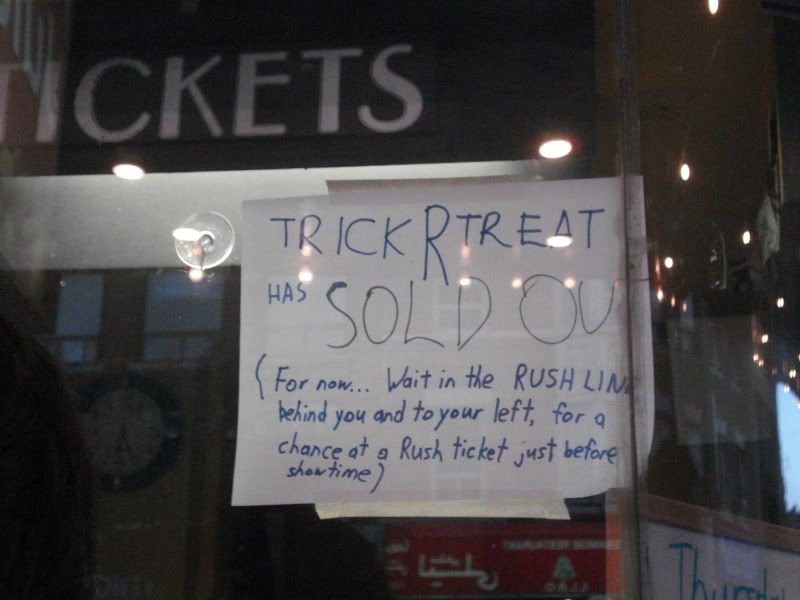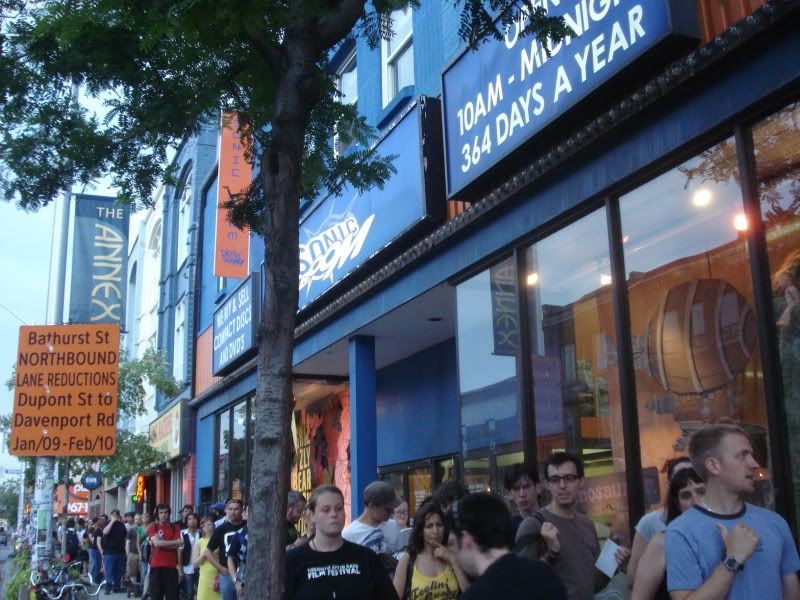 Hopefuls in the Rush Line for Trick 'r Treat
Well, where to begin with Day 7 of the
Toronto After Dark Film Festival
? It was a whirlwind from start to finish. We all knew it would be a crazy day with the sell out screening of
Trick 'r Treat
but I was amazed to see the huge rush line at 6:20pm for the 9:45pm screening - it went all the way from the theatre to the corner of Bathurst & Bloor. The evening started out with the 7pm screening of
Danse Macabre
and
The Forbidden Door
, but due to a tornado (!) the screening stalled during
Danse Macabre
. Now, things did get back up and running but unfortunately we didn't get to see the 35mm version
The Forbidden Door
which would have been such a treat - but we did get to see it albeit with an occasional watermark. The crowd was very patient and occasionally vocal but that made for a very memorable screening, and one that ended by exiting through the back doors and ending up behind the theatre. That was a first for me!
To hear and see about Day 7 check out my TADFF'09
Vlog for Day 7
.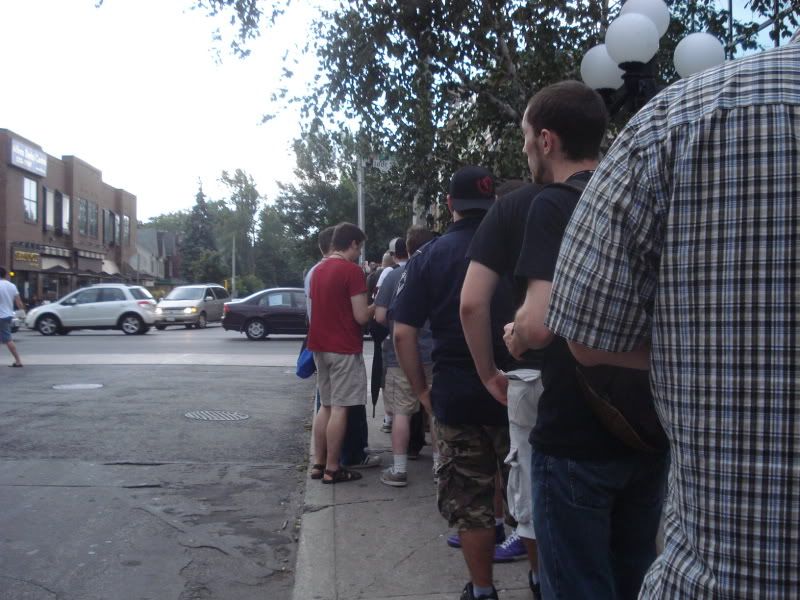 Passholder Line for The Forbidden Door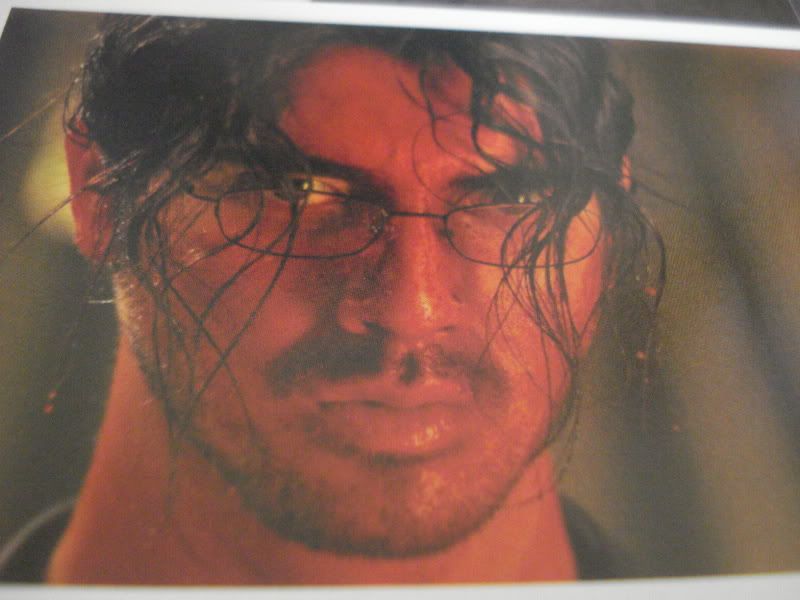 The Forbidden Door / Pintu terlarang
Dir: Joko Anwar (Dead Time: Kala)
Cast: Fachry Albar, Marsha Timothy, Ario Bayu, Tio Pakusodewo
Indonesia
This film was high on my anticipated list for the festival however it looked so freaking scary I was almost concerned about seeing it. The context and ideas can be pretty extreme at times but the film stays centred with Fachry Albar fantastic performance in the lead role of Gambir, an artist whom appears to have achieved all the things to desire in life yet always has an undertone of melancholy and despair. What lies behind the achievements, the successes and The Door?
The Forbidden Door
is a rare film where every odd moment that puts you off kilter ends up falling perfectly into place, yet not necessarily in the spot you expect.
See introduction to the screening of
Danse Macabre
and
The Forbidden Door
by Toronto After Dark Film Festival programmer Todd Brown here
.
Batmilk
Dir: Brandon Blommaert
Canada, 1 minute
Bright & creative this really short animated short give a look at a bizarre life cycle.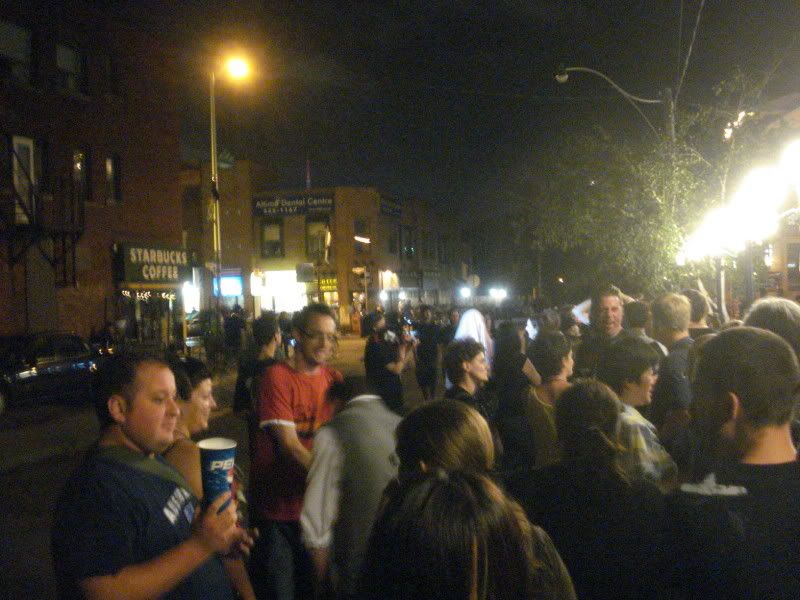 Waiting to get into Trick 'r Treat, thank goodness the rain had ceased!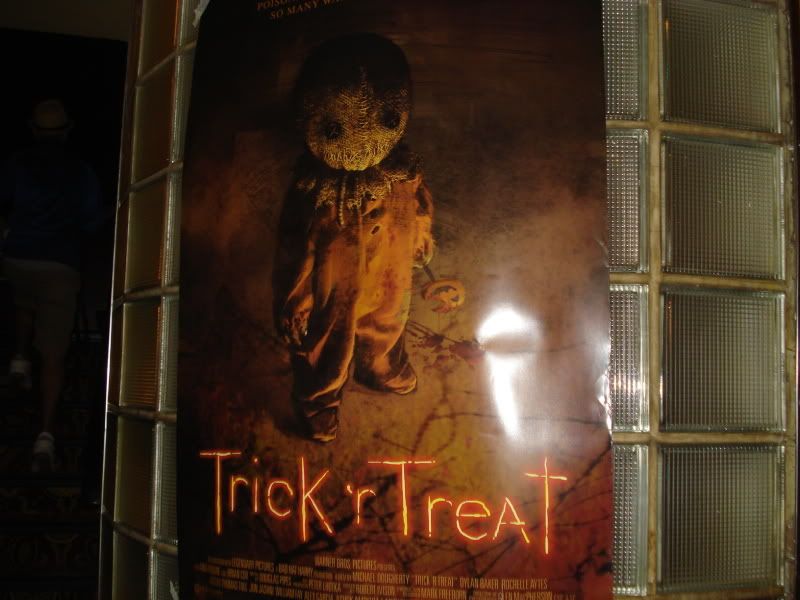 Trick 'r Treat
Writer/Dir: Michael Dougherty
Cast: Anna Paquin, Brian Cox, Dylan Baker, Tahmoh Penikett
USA
The sell out crowd ate up Trick 'r Treat like Halloween candy. An anthology film with numerous concurrent threads over the course of one Halloween we follow characters of all ages in their often sinister seasonal traditions. The spirit of the film did celebrate the holiday and focused primarily on the tricks than over the treats. Although it is exciting to see a film that really goes for the holiday spirit I found the combination of no character in particular to cheer for, several continuity issues and not a trickster at heart myself, this film didn't quite resonate with me.
See selections from the
introduction and Q&A for

Trick 'r Treat

with writer/director Michael Dogherty here
.
Trick 'r Treat will be released on DVD on October 6, 2009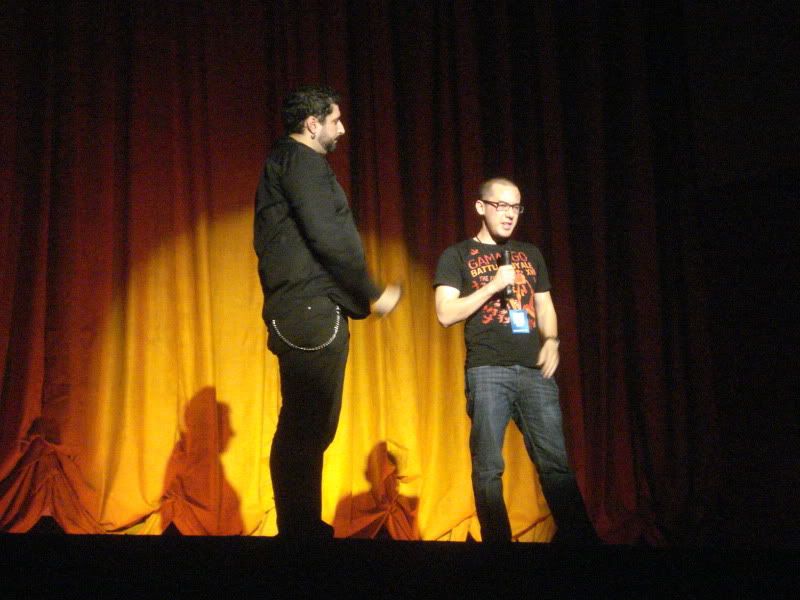 Dave Alexander from Rue Morgue and Trick r Treat writer/director Michael Dougherty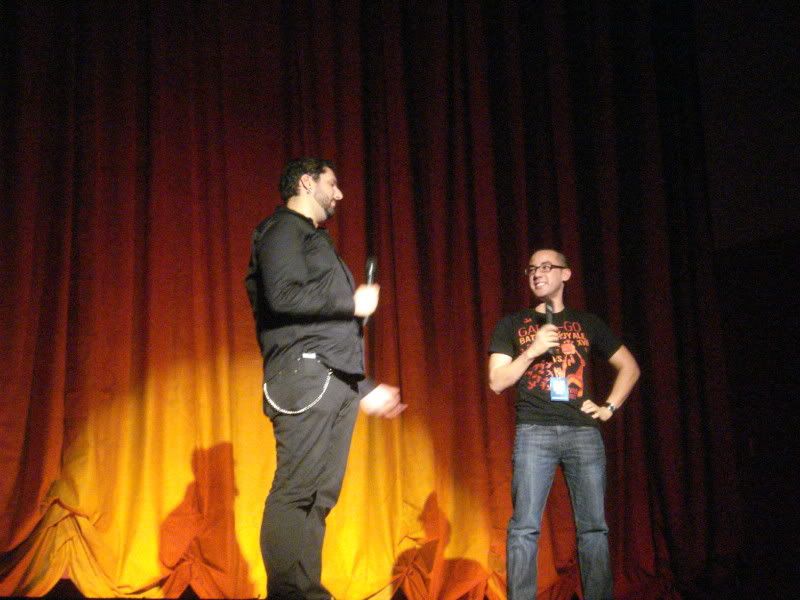 Dave Alexander from Rue Morgue and Trick r Treat writer/director Michael Dougherty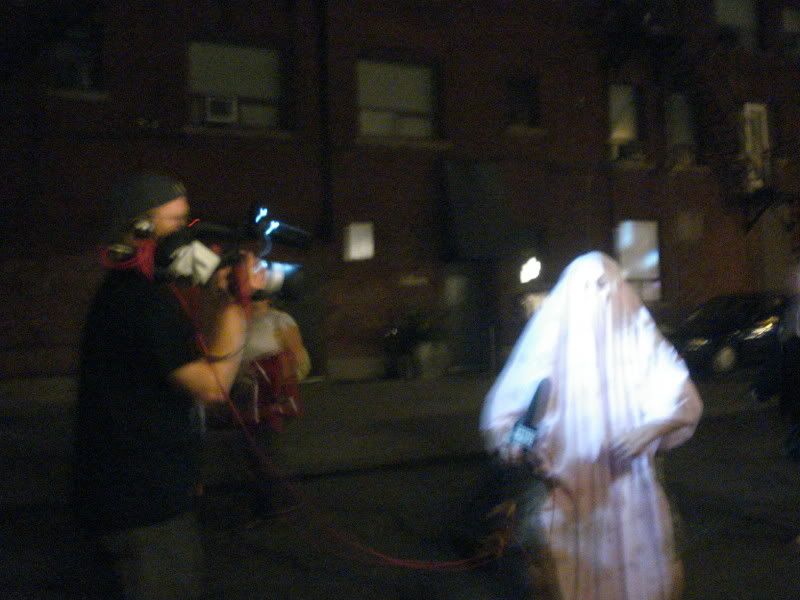 People were sure in the spirit of the film, looking for candy and in costume to boot.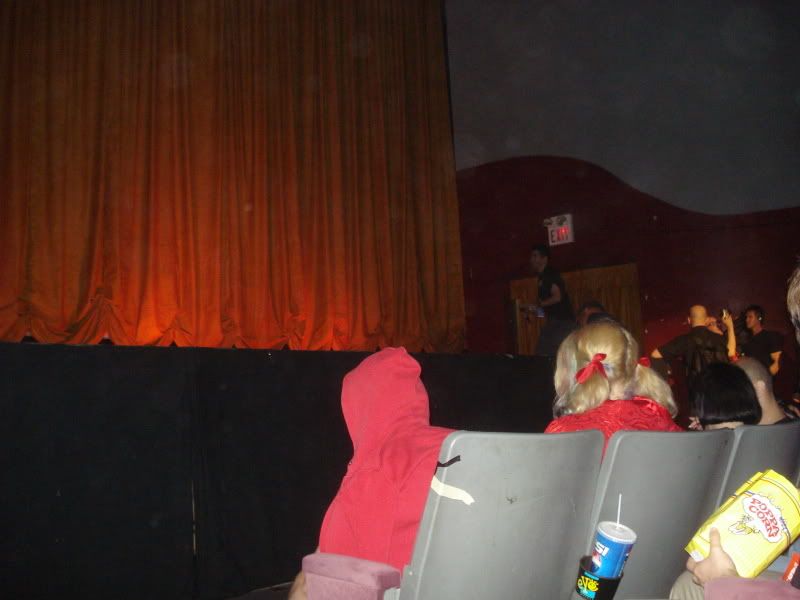 Costumed Trick 'R Treaters
The
Toronto After Dark Film Festival
2009 runs from August 14-21, 2009 at the
Bloor Cinema
, Toronto, Ontario, Canada.