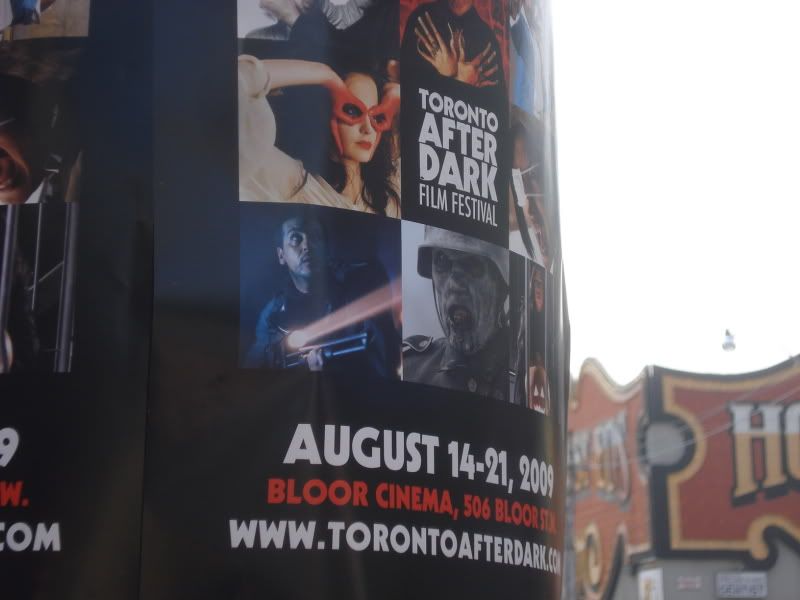 Day 6 at the
Toronto After Dark Film Festival
was all about pushing boundaries and breaking outside of the box. All of the films had unique visions that make you question expectations and opened your eyes to a new way of looking at things. Pretty awesome, eh?
To hear and see about Day 6 check out my TADFF'09
Vlog for Day 6
.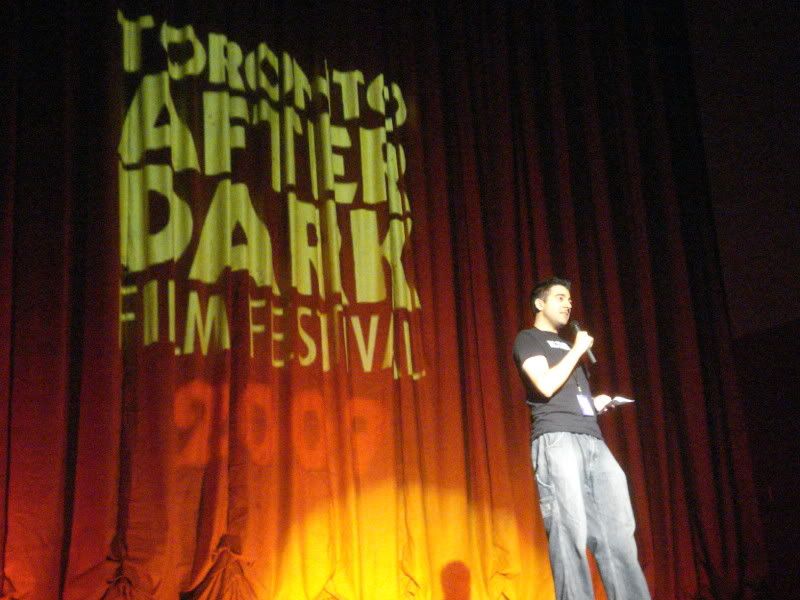 Toronto After Dark Film Festival Director & Founder Adam Lopez introduces
Legend of the Seven Bloody Torturers
and
Must Love Death
Legend of the Seven Bloody Torturers
Dir: Conall Pendergast
Canada, 5 minutes
Style runs strong in the black & white short that brings a comedic result to the red tape of torture.
See introduction to
Legend of the Seven Bloody Torturers

with director Conall Pendergast here
.
Must Love Death
Dir: Andreas Schaap
Cast: Manon Kahle, Lucie Pohl, Katjana Gerz, Sami Loris, Jeff Burrell, Peter Farkas, Philipp Rafferty, Tobias Schenke
Germany
No one is safe from love or devices in this US set but Germany filmed and acted (in English) torture porn rom com. Yep, you read that right. It's successful on both ends although I know I missed some of the nods beyond Star Trek and
The Terminator
to various films but even so it was surprizingly funny. This was not high on my list of 'to see's' at the festival but it provided well more than enough laughs to make it exceed expectations. For those wary of violence, the torture parts are pretty extreme so watch at your own risk.
Git Gob
Dir: Philip Eddolls
Canada, 2 minutes
In this very short short we are treated to a unique dialogue between two creatures in a funny but also suprizingly succinct way. This one was quite a feat, successfully communicated messages in a non-traditional but very clear fashion.
See introduction to
Git Gob

with director Philip Eddolls here
.
Rough Cut / Yeong-hwa-neun yeong-hwa-da
Dir: Jang Hun
Cast: So Ji-seob, Kang Ji-Hwan, Ko Chang-Seok, Hong Su-hyeon
South Korea
Spectacular South Korean action/meta film is the best way to describe Rough Cut. This was one of my most anticipated films of the festival and it delivered. Take a tough guy actor and match him to a gangster actor wannabe and you end up with a film that delivers in innovative action screens, a fantastic story with beautiful three dimensional characters. Kang Ji-Hwan and So Ji-Seob play the dual protagonists brilliantly, going head to head throughout the film on and off set. The energy and tension created throughout is alarming and perfectly parallels the theme of the 'making it real'. It's a fantastic film is you are looking for some "Action!".
See introduction to the screening of
Rough Cut

by Toronto After Dark Film Festival programmer Todd Brown here
.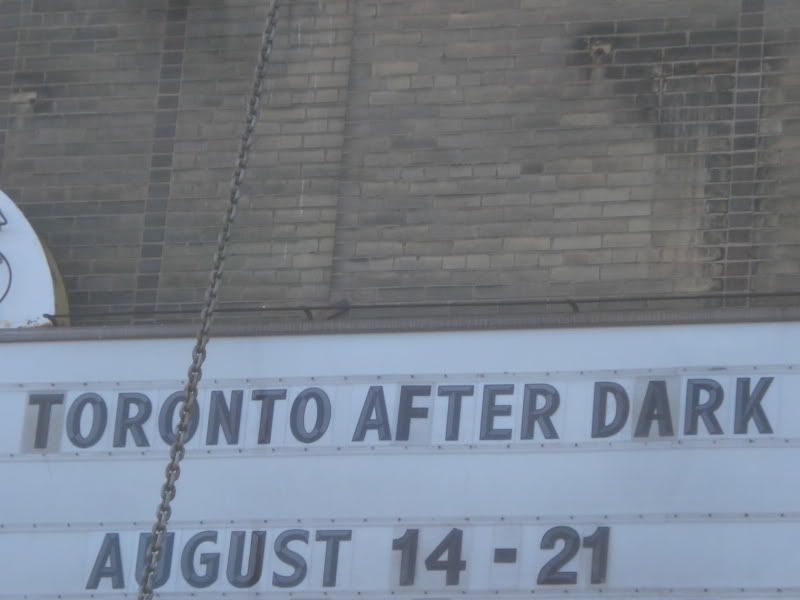 The
Toronto After Dark Film Festival
2009 runs from August 14-21, 2009 at the
Bloor Cinema
, Toronto, Ontario, Canada.