Day 4 was a 4 film day, and ended up being 4 for 4 with all fantastic films. The day, and the festival choices I've made so far, have been heavy with narrative drama. All but one. Yes, you can chant "There can be only one!" if you want. The one with would be the life with a one-eye'd protagonist and that is the phenomenal
Valhalla Rising
.
To hear all about Day 4 check out my
TIFF'09 Vlog for Day 4
.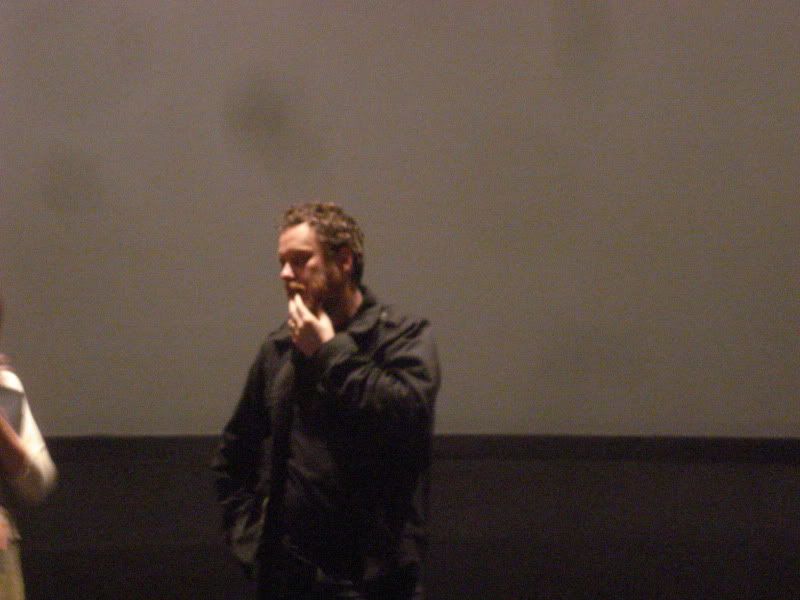 Last Ride director Glendyn Ivin

Last Ride
Dir: Glendyn Ivin
Cast: Hugo Weaving, Tom Russell, Anita Hegh, John Brumpton
Australia
I've been interested in seeing Last Ride ever since I randomly saw the
trailer
for it ages ago. Through the film we follow an unnerving journey of a father and son played by Hugo Weaving and Tom Russell both of which give stunning performances. The film has a haunting quality about it and successfully keeps you on edge without being able to really nail down why, and this is a good thing as it unfolds at a perfect pace.
Last Ride

Introduction and Q&A with Glendyn Ivin
Valhalla Rising
Dir: Nicolas Winding Refn (Pusher Trilogy)
Cast: Mads Mikkelsen, Maarten Stevenson, Gary Lewis, Ewan Stewart, Andrew Flanagan
Denmark
/
UK
Ah, at last!
Valhalla Rising
is the film I was most anxious to see at the festival this year and I enjoyed every single moment of the film. It's bold, imposing and takes no prisoners, including the audience as the hypnotic tone pushes past regular film watching to creating an experiential setting. I was so drawn in at one point that it felt like being in a trance. The imagery is spectacular and haunting from the locations that look not of this earth to nightmare like montages and all complimented by heavy duty music. All this and it's a viking film to boot! Mads Mikkelsen delivers an astonishing performance in the lead role of One-Eye, with physically presence and intensity that is in a whole other realm.
Valhalla Rising
is easily the most extraordinary film I've seen at the festival this year, and I can't imagine anything else coming close.
Warning: For those weary of films with violence, it does have it's fair share of harsh violence but it is pretty contained.
See video from the North American Premiere of
Valhalla Rising

introduction and Q&A with Nicolas Winding Refn and Mads Mikkelsen
.
See also:
Valhalla Rising
DVD Review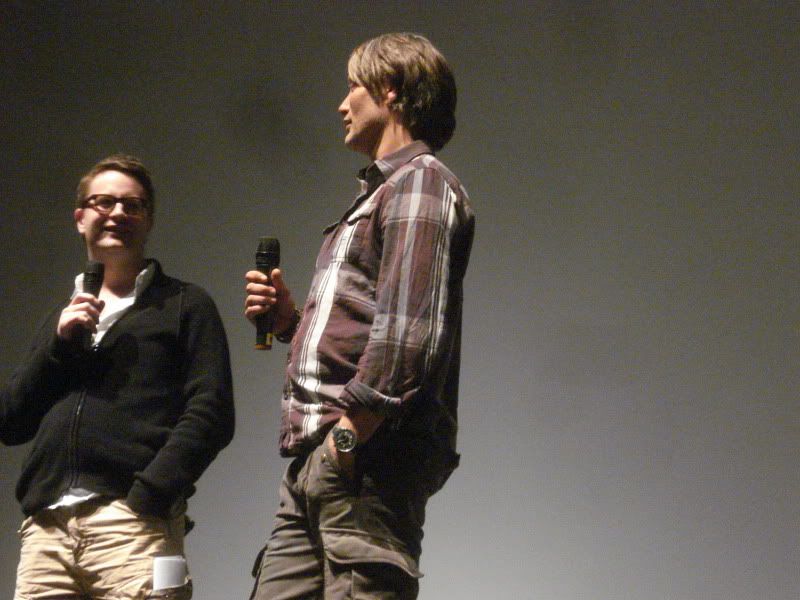 Valhalla Rising
director Nicolas Winding Refn and actor Mads Mikkelsen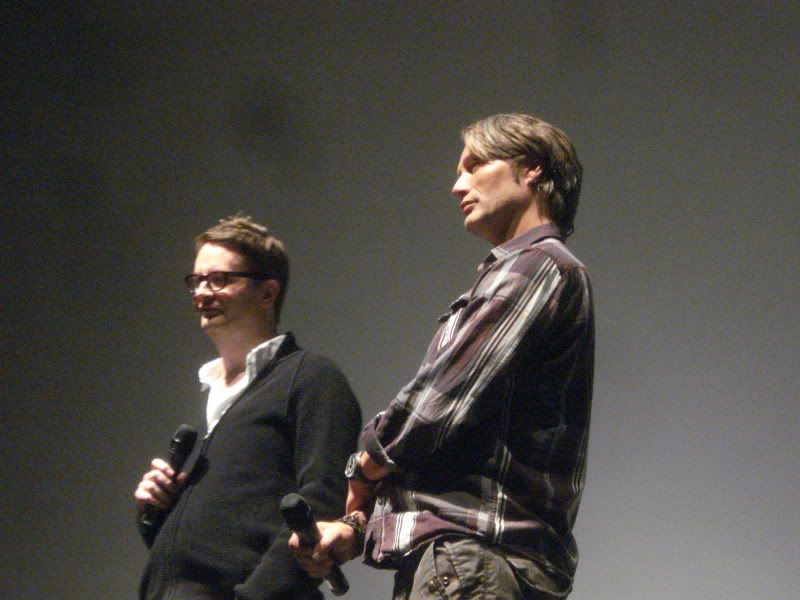 Valhalla Rising
director Nicolas Winding Refn and actor Mads Mikkelsen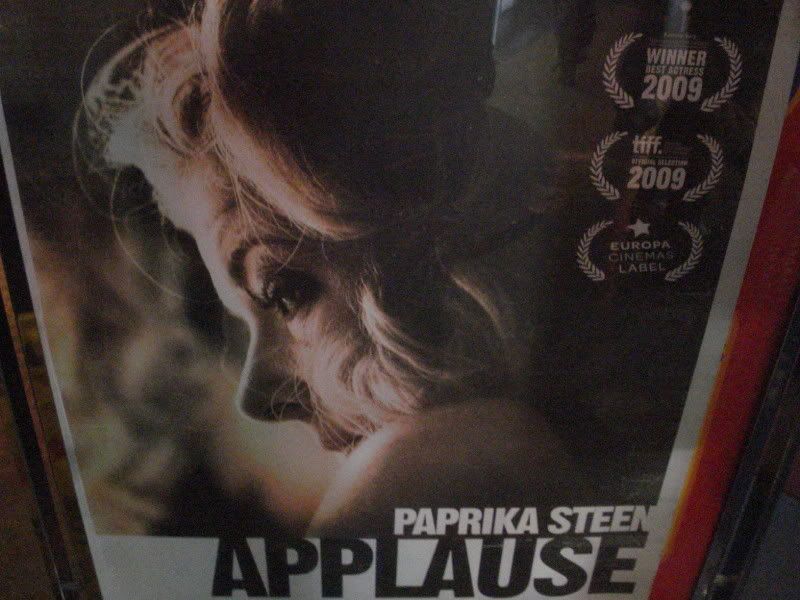 Applause
Dir: Martin Pieter Zandvliet
Cast: Paprika Steen, Michael Falch, Sara-Marie Maltha, Shanti Roney, Ottot Leonardo, Steen Rieks
Denmark
Acting is the highlight here and Paprika Steen gives us a fantastic performance as a woman, a mother, an actress and an alcoholic all in one character. The spiral between these different facets are fascinating and create a very complex character, one who is easily entertaining if not the nicest person out there. Perhaps that is why she is so entertaining, the harsh edge always twists the truth but the truth of the film is the perfect title as applause is what it deserves.
See selections from the
Applause

/ Applaus

Introduction and Q&A with Martin Zandvliet and Paprika Steen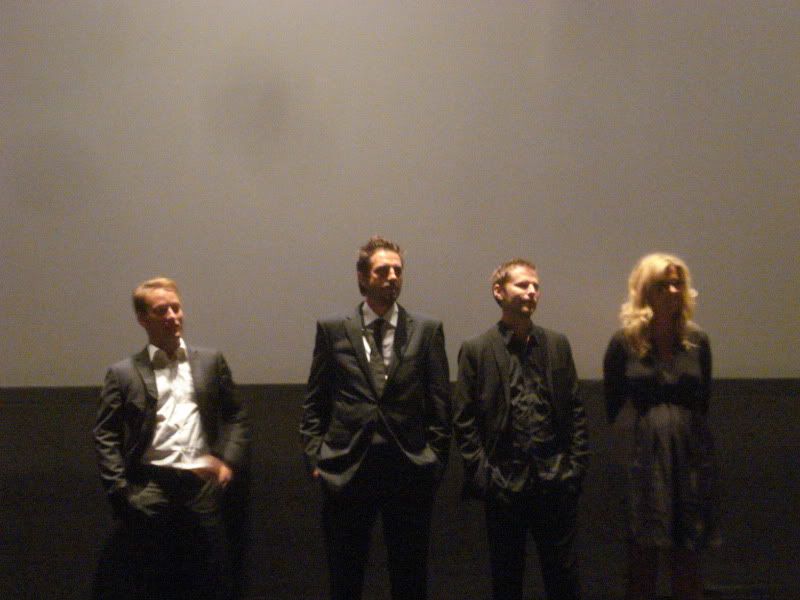 Applause co-writer Anders Frithiof August, director Martin Pieter Zandvliet and actors Shanti Roney & Paprika Steen
Air Doll / Kûki ningyô
Dir: Hirokazu Kore-reda (
Still Walking / Aruitemo aruitemo
)
Cast: Doona Bae, Arata, Itsuji Itao, Joe Odagiri, Mawaya Takahashi
Japan
Seeing and loving two previous Hirokazu Kore-reda films from the festival in previous years (HANA and
Still Walking / Aruitemo aruitemo
), I added Air Doll to my must see list without even thinking about it. Later I ran across a still which showed that it literally was about a full sized woman doll, and I got a little worried there but the film does bring a fantastical story to life and I'm always up for that. Although I often enjoyed the whimsical tone and ideas, although it felt a little uncomfortable to pair the innocence with a 'fully functioning' doll. It was really well done and had several great performances, but I'm on the fence on the choice and representation of the subject matter itself.
See selections from the
Air Doll / Kûki ningyô

Introduction and Q&A with Hirokazu Kore-reda and Jô Odagiri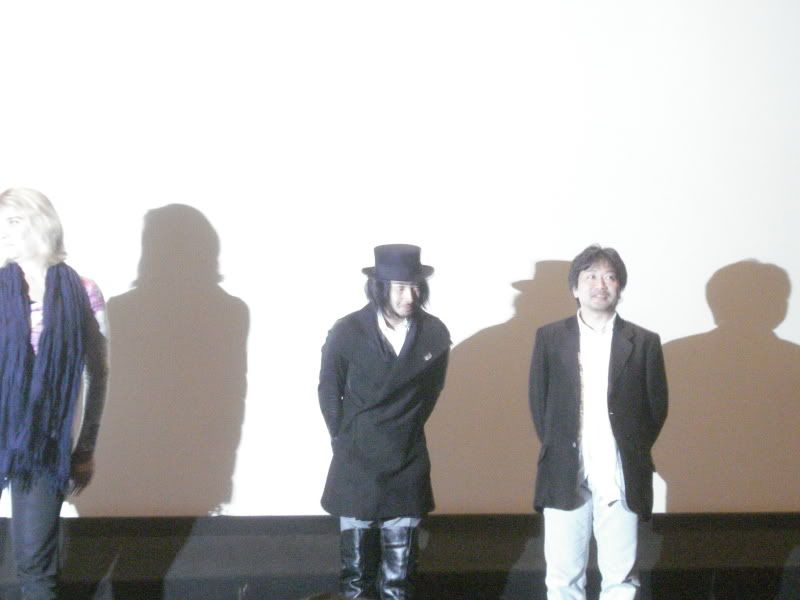 Air Doll actor Jô Odagiri (centre) and director Hirokazu Kore-reda (right)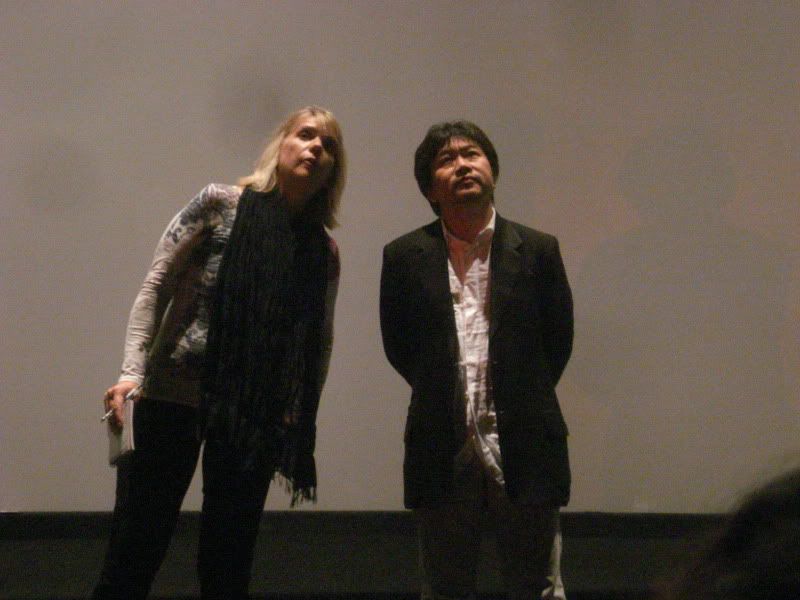 Air Doll director Hirokazu Kore-reda (right)
The
Tor
onto International Film Festival
runs from September 10 - 19, 2009 in Toronto, Ontario, Canada.