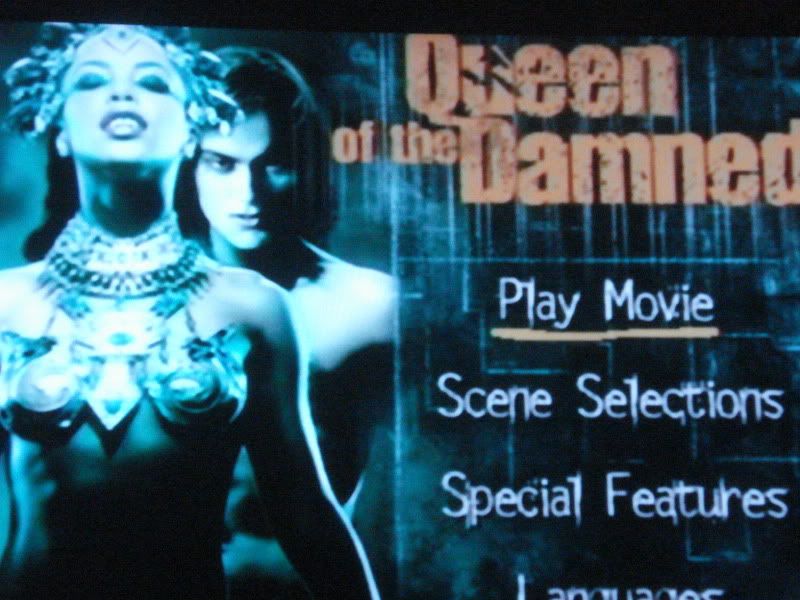 Dir: Michael Rymer (Perfume, "Battlestar Galactica" 2004)
Source Material: The Vampire Chronicles novels by Anne Rice
Cast: Stuart Townsend, Marguerite Moreau, Aaliyah, Vincent Perez, Lena Olin, Paul McGann
USA
/
Australia
,
2002
Seen:
Revisited October 24, 2009 on DVD
Reason to Review:
Vampathon: Vampire Film Marathon
*
Queen of the Damned
has several unfortunate barriers to reviewing it. The biggest being the tragedy that Aaliyah, one of the main actors, died in a plane crash after principle photography which makes it really hard talk tactfully about the film, especially because her acting in the film isn't that strong. Another barrier is that the film, in general, just isn't that great. It had a lot to live up to after
Interview with the Vampire
and seeing that none of the major players continued from one film to the other we should have seen it coming. Being someone that always looks for the good, it feels harsh to say those things, but in this case it's the straight-up truth.
Although this film is based on The Vampire Chronicles series as a whole, I don't understand why it's called
Queen of the Damned
and not The Vampire Lestat. It's obvious that Lestat is the main character and Queen Akasha is more like the big boss. It'd be like calling
Gladiator
Commodus instead. Even so, Stuart Townsend as Lestat is the big highlight of the film. His version of the character is much more alighted to the my impression from the books over how he is portrayed by Tom Cruise in
Interview with a Vampire
. The Lestat here is fame hungry, defiant and of course sexy as all get out. Throwing him into the goth & industrial world fits perfectly. That brings me to the two other things I enjoyed about the film: the clothes and the music. And, that's pretty much it.
As a vampire film, I enjoyed that we saw a number of different kinds of vampires and different styles from old world tradition to jumping into the current times. I also like the idea of a historical society that traces the vampires through history.
Shannon's Overall View:
I enjoyed parts of it
I own it
I'd recommend it as a fun throwback to late 90's/early 2000's goth/industrial stylings
Return to Film Reviews
, See all
Vampire Film Reviews
© Shannon Ridler, 2009
*
Vampathon
is a 16 week marathon explore vampire films from
Nosferatu (1922)
up to the upcoming release of
The Twilight Saga: New Moon